Zdzisław Beksiński: Terrifying Visions Of Hell By Murdered Polish Painter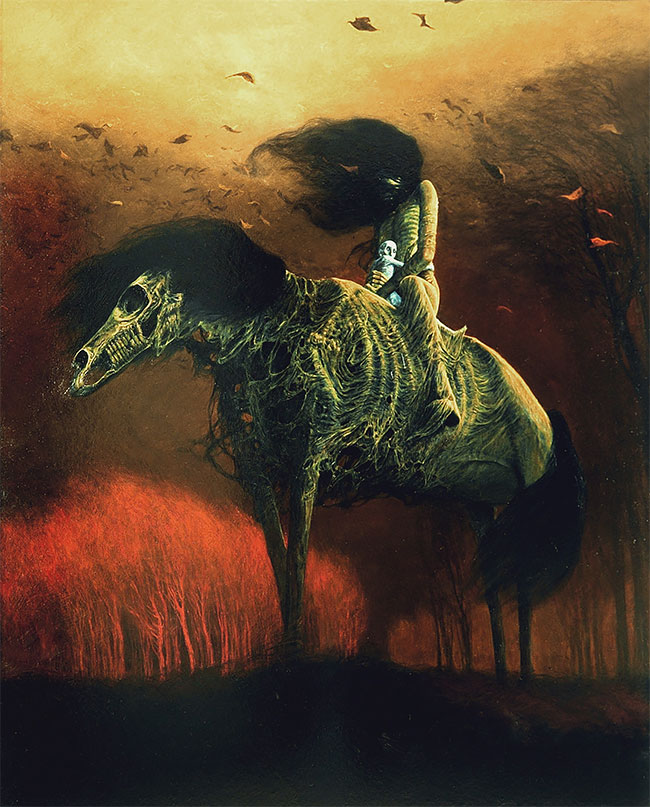 Zdzisław Beksiński was an incredibly talented Polish artist who depicted bleak and depressing, sci-fi scenes. Sadly, his life was cut short by a tragic murder. Here we examine some of his best work and recount his tale of woe. He eventually found an interest in sculpture, then photography and later painting. Those that knew him reported him to be a kind, humorous and well measured man who took little interest in over analyzing his own work. Beksiński's pictures look ultra creepy and bleak to the extreme, but he himself actually found them amusing, he saw them as hopeful rather than apocalyptic.
More info: Wikipedia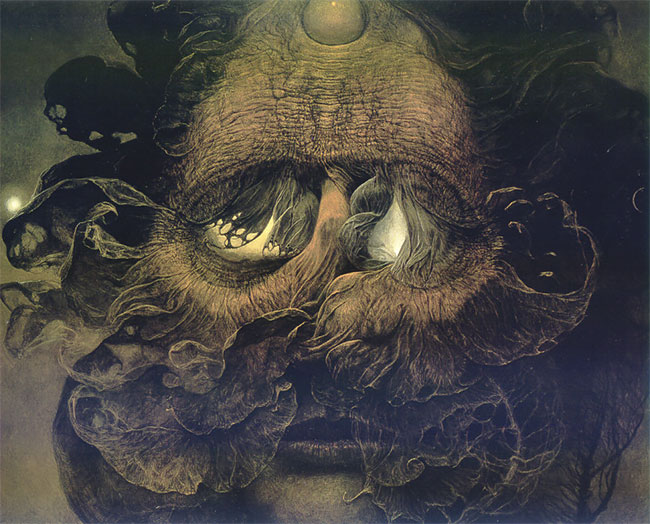 The late 90's were a bleak time for Zdzisław Beksiński, in 1998 his wife died of an illness, then one year later on Christmas eve, his son, Tomasz, committed suicide; Beksiński found his body. But things were set to get even worse for the talented painter. In February, 2005 the son of Beksiński's long time caretaker was having an argument with him at his Warsaw flat. The 19-year-old was annoyed with Beksiński because he wouldn't lend him the equivalent of $100. So, he stabbed him to death – 17 wounds in total.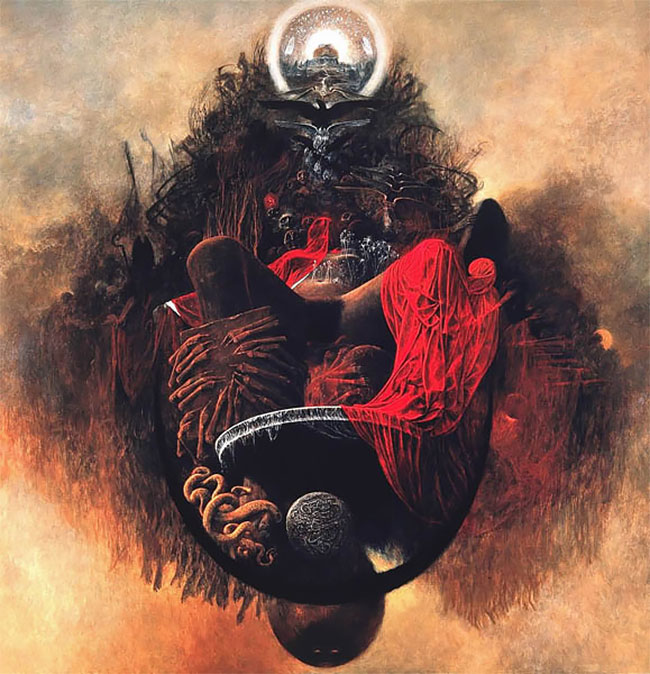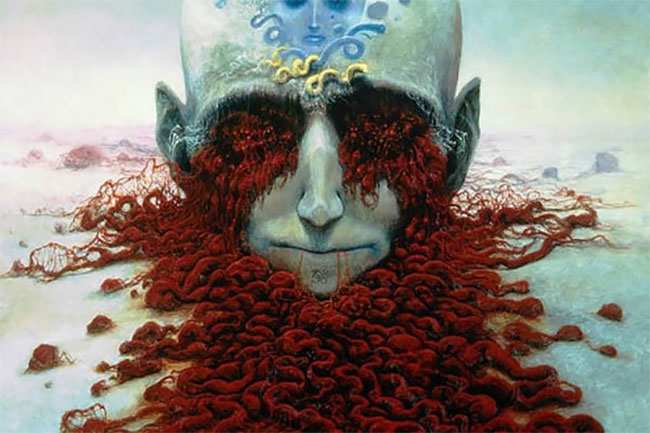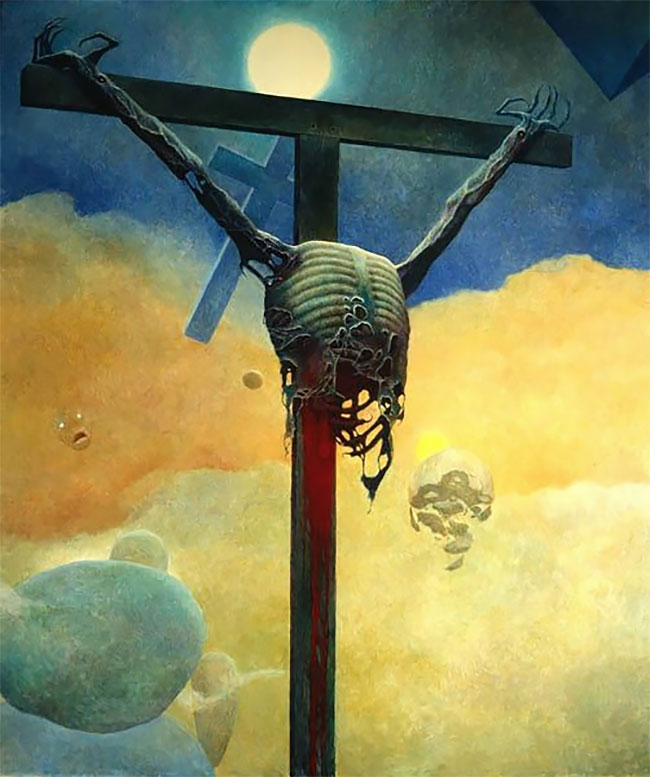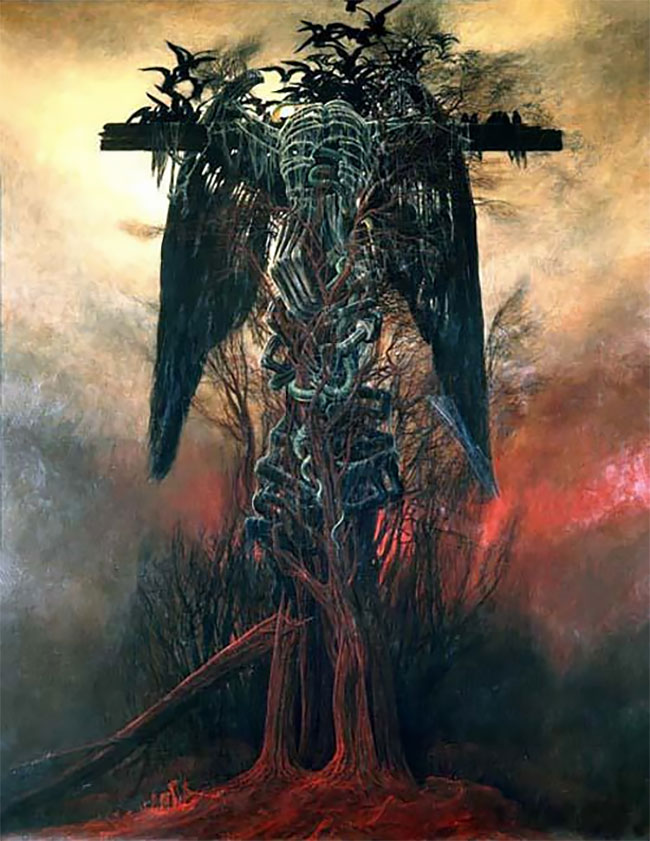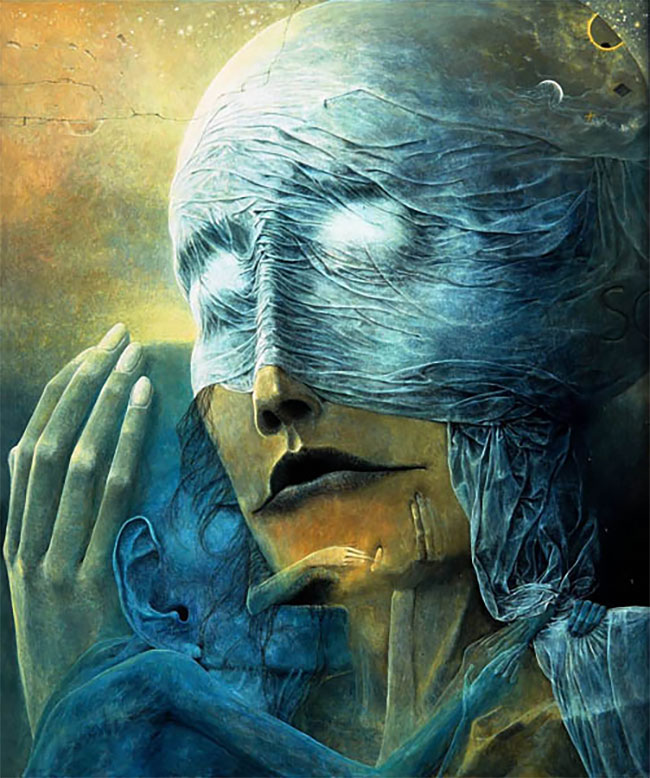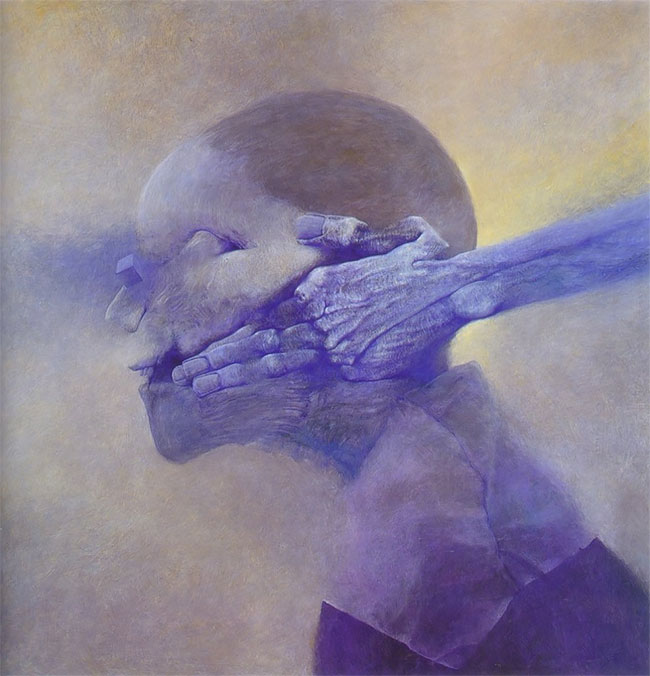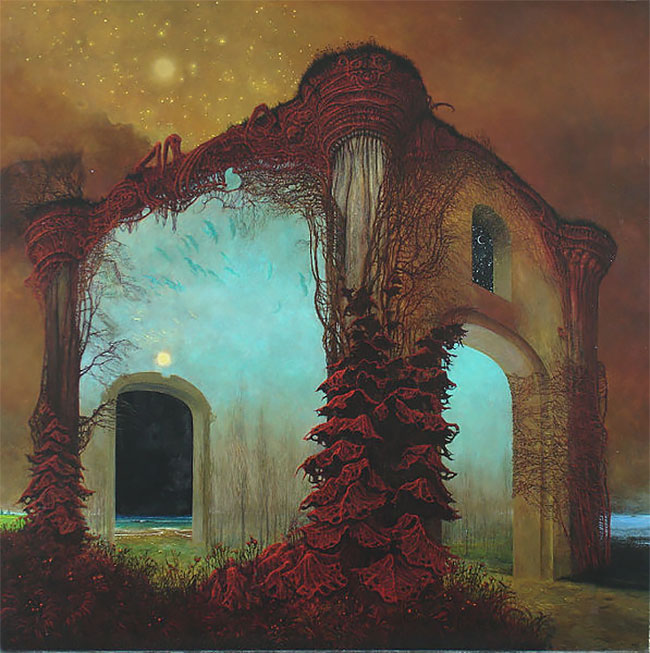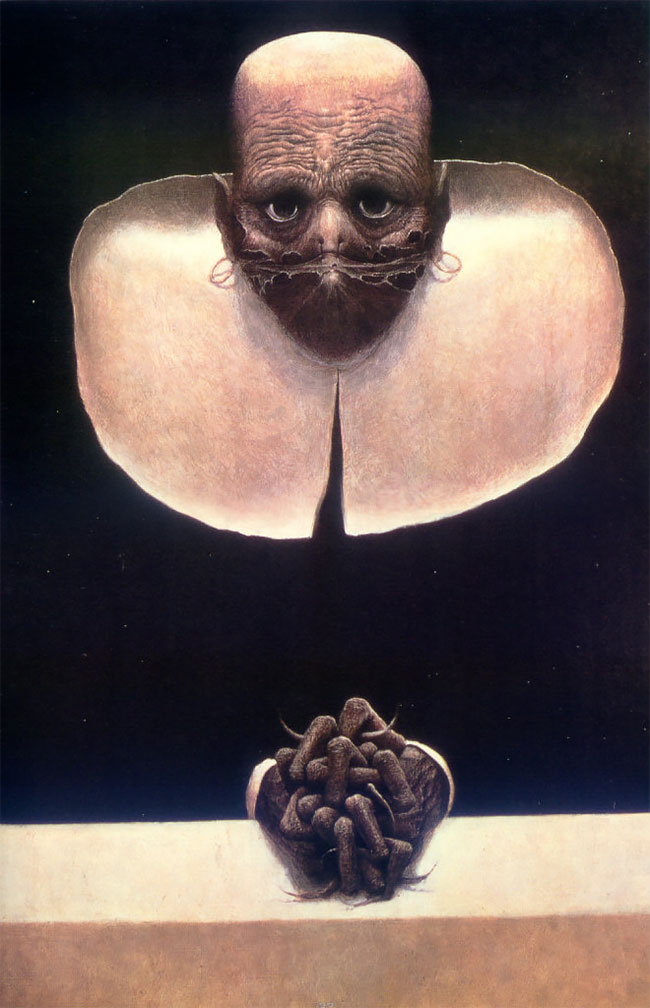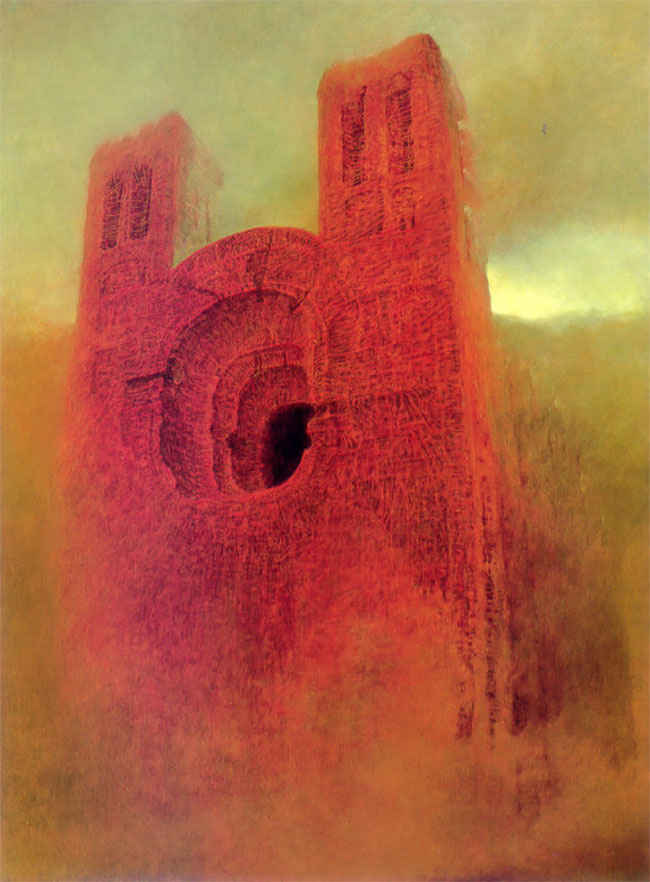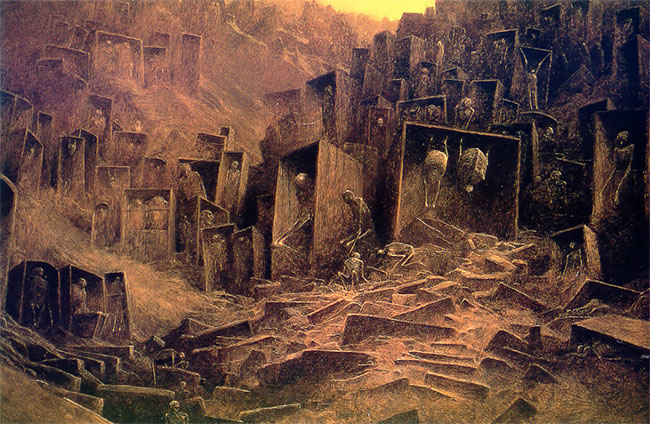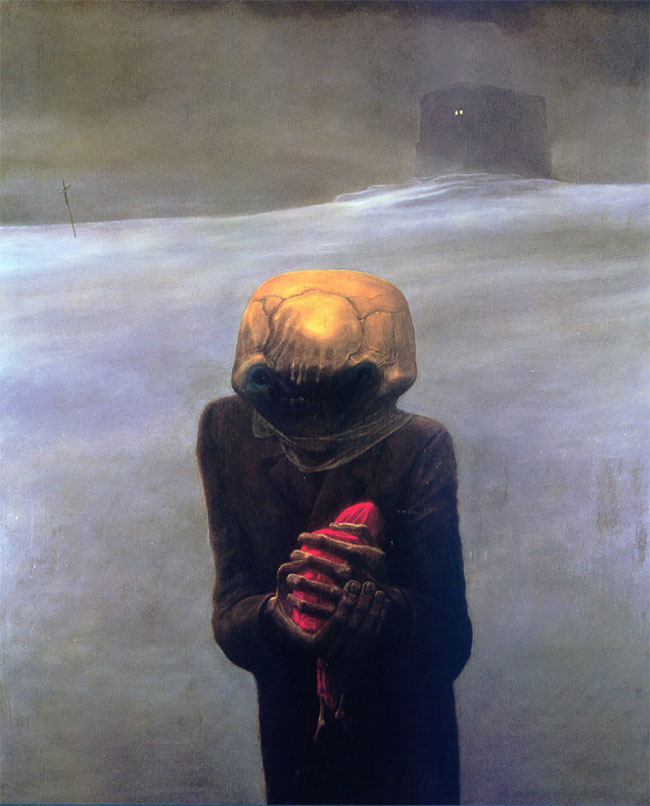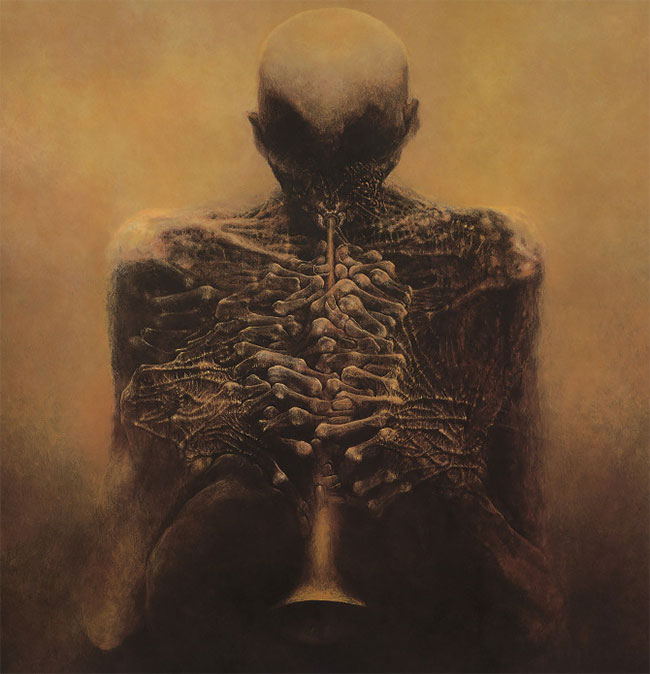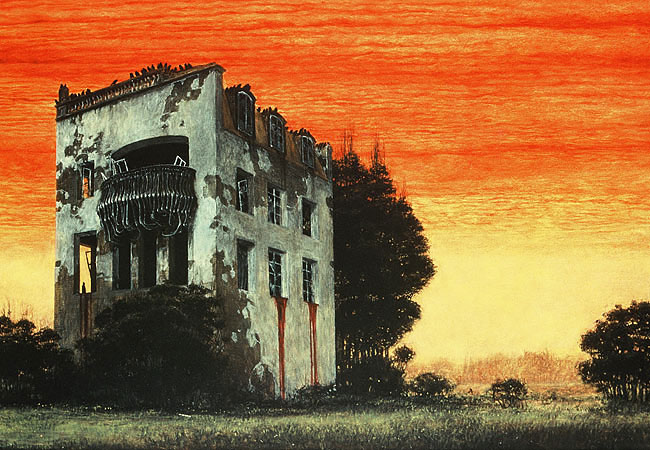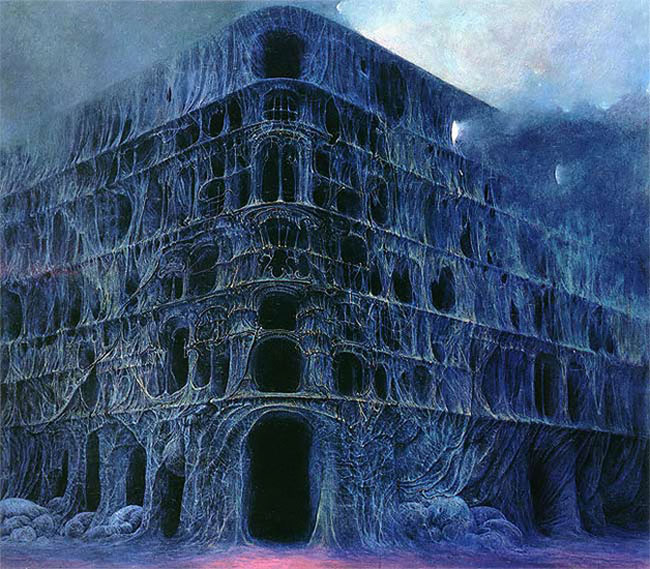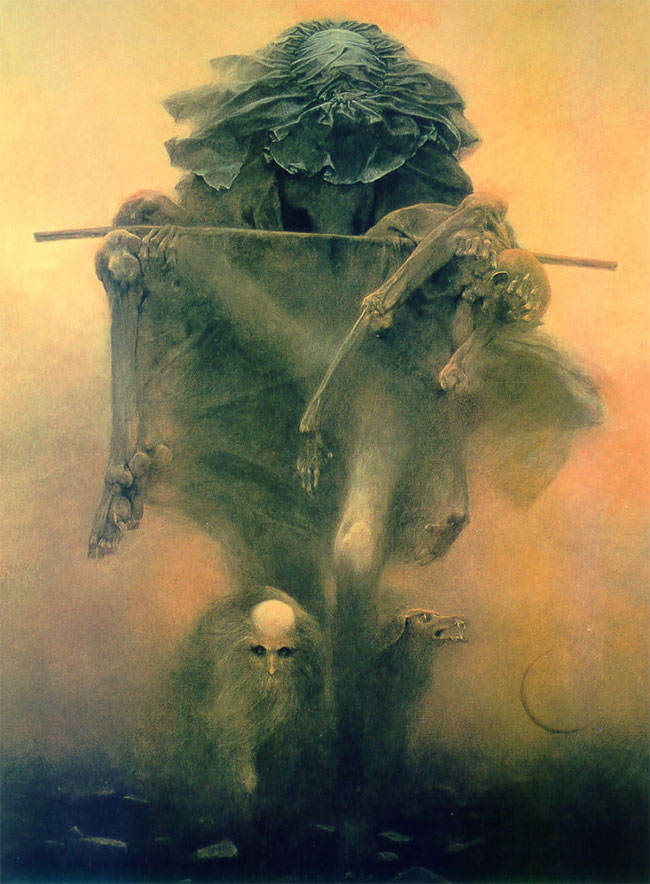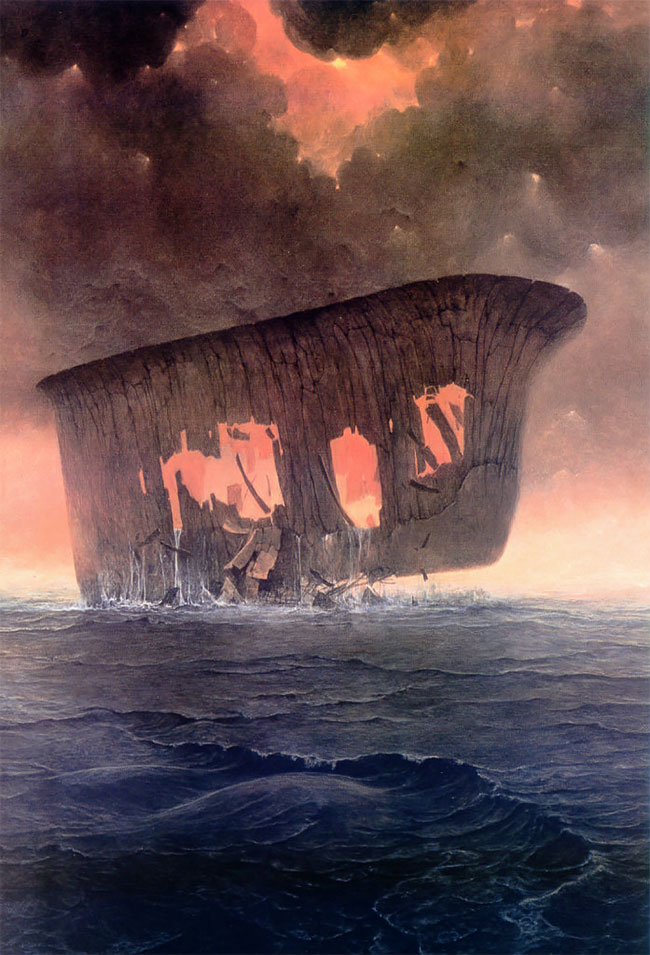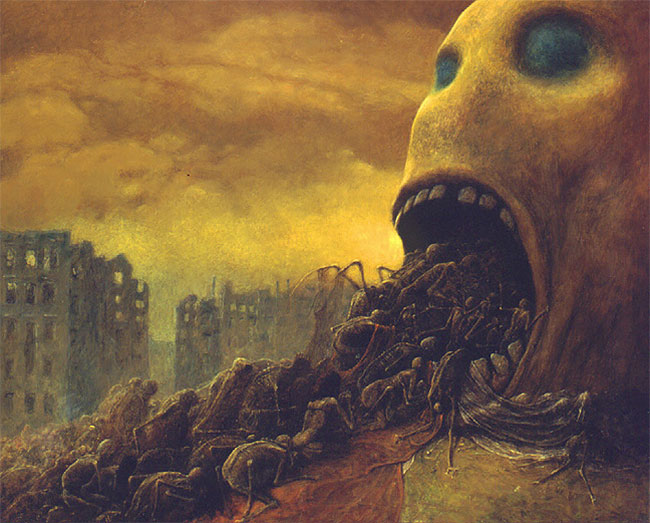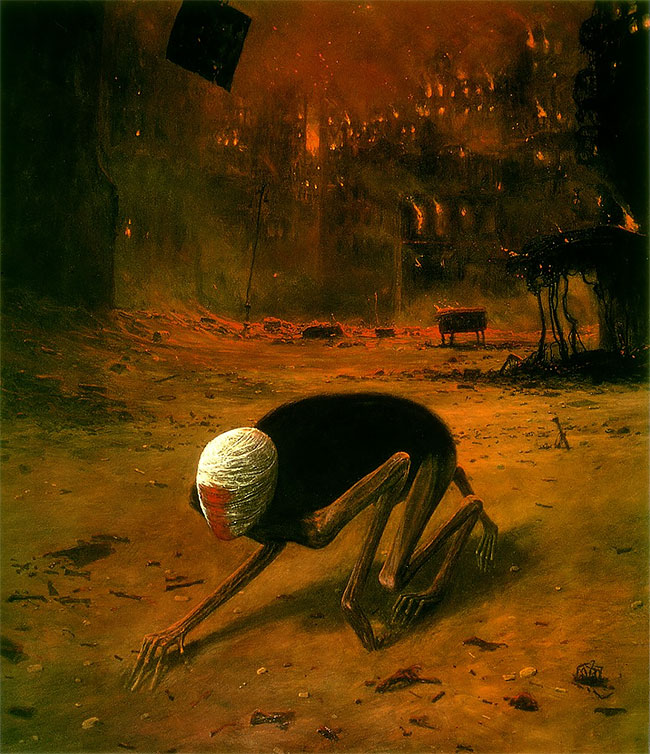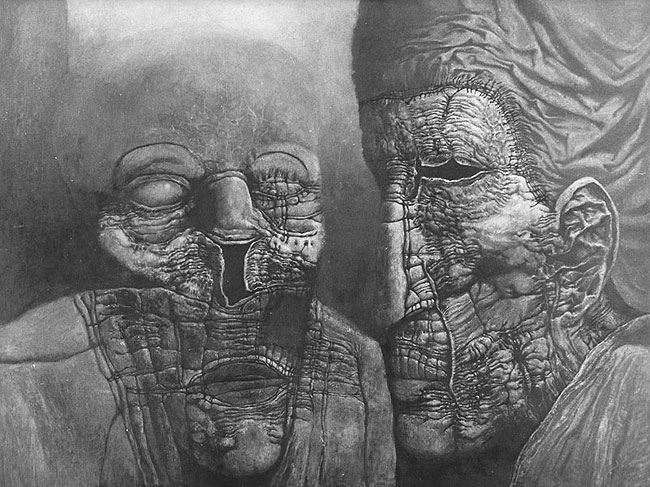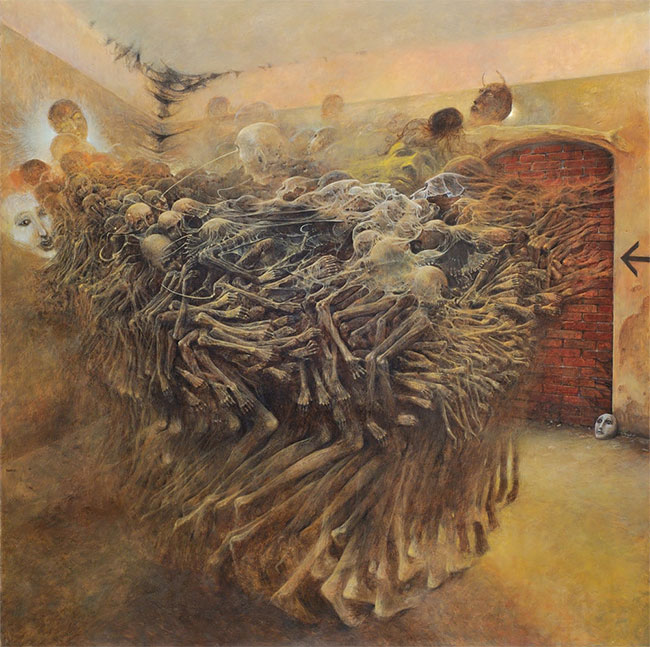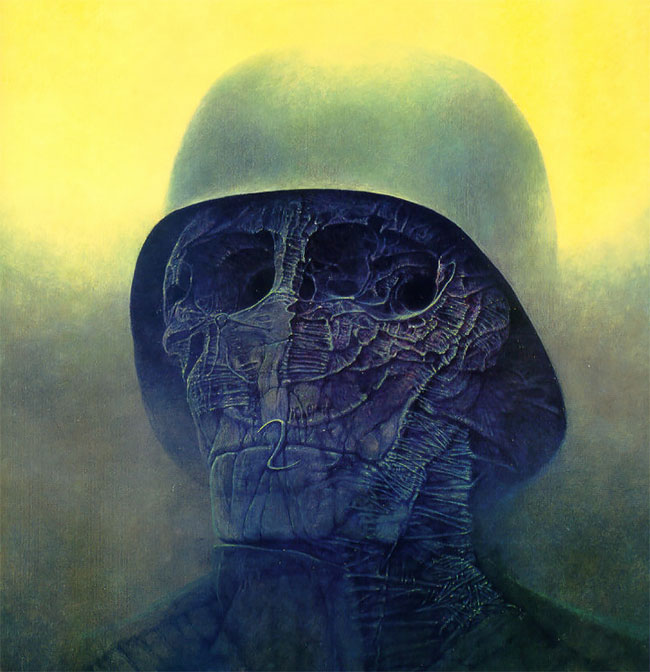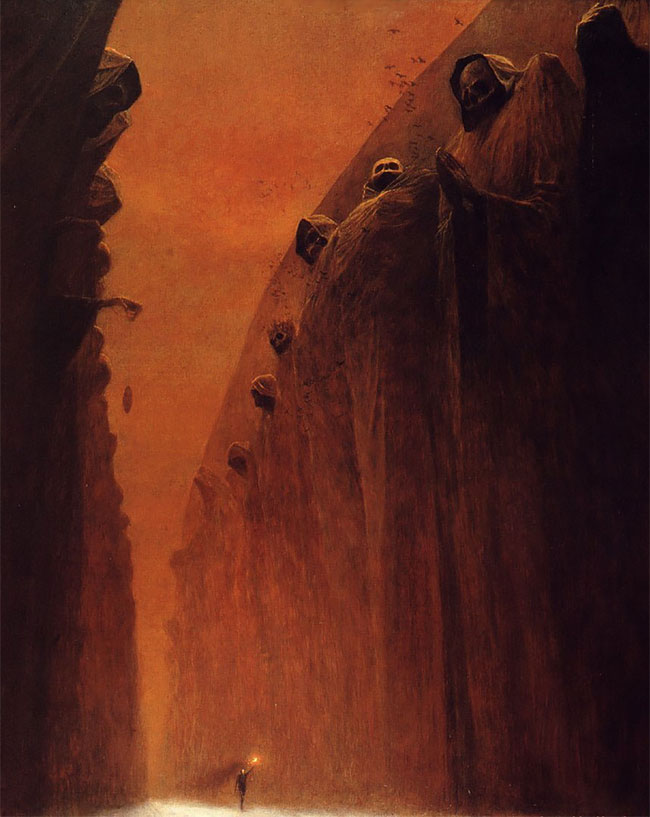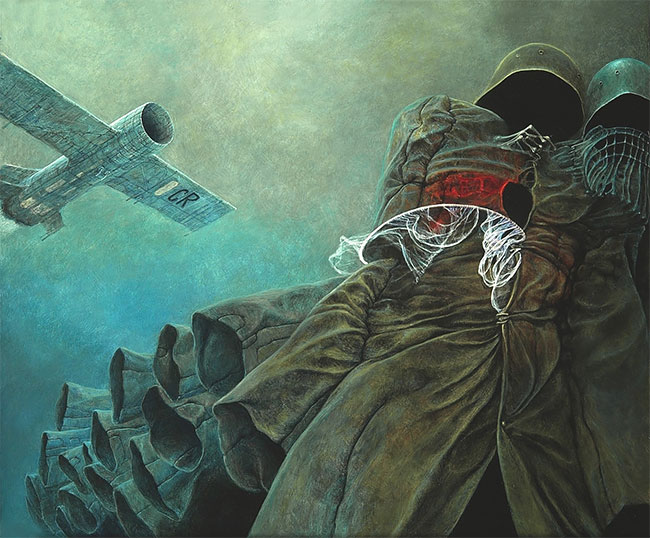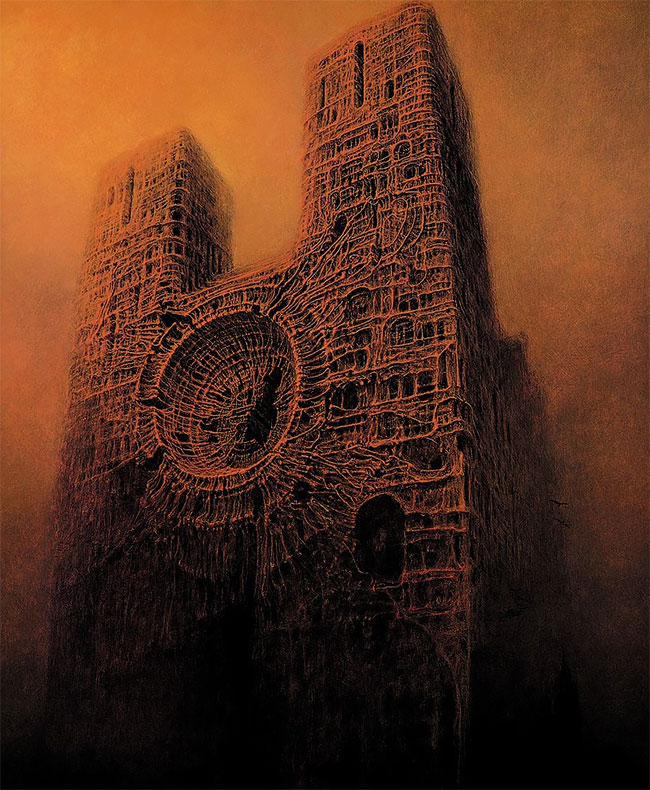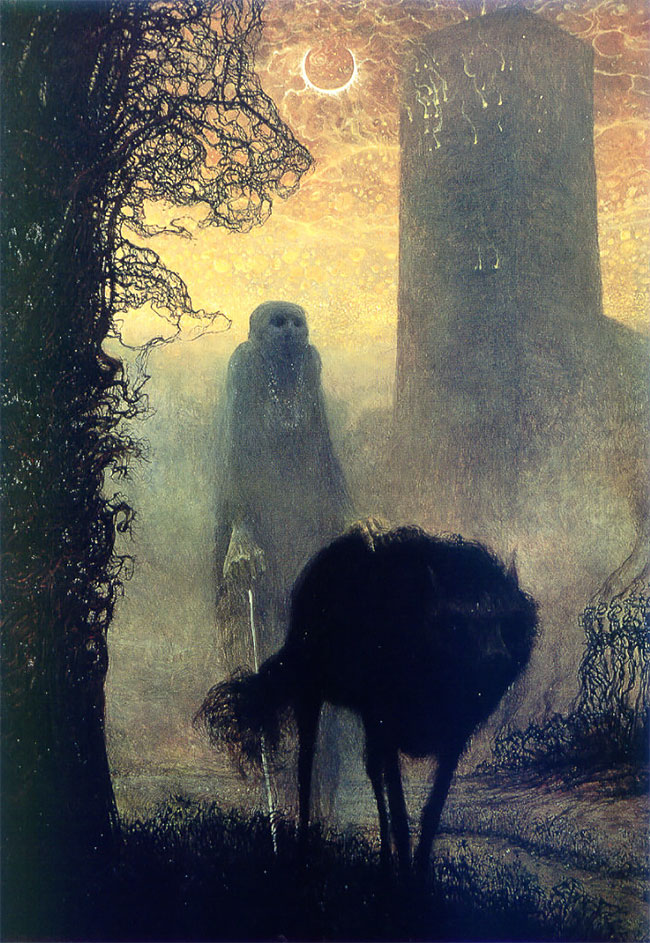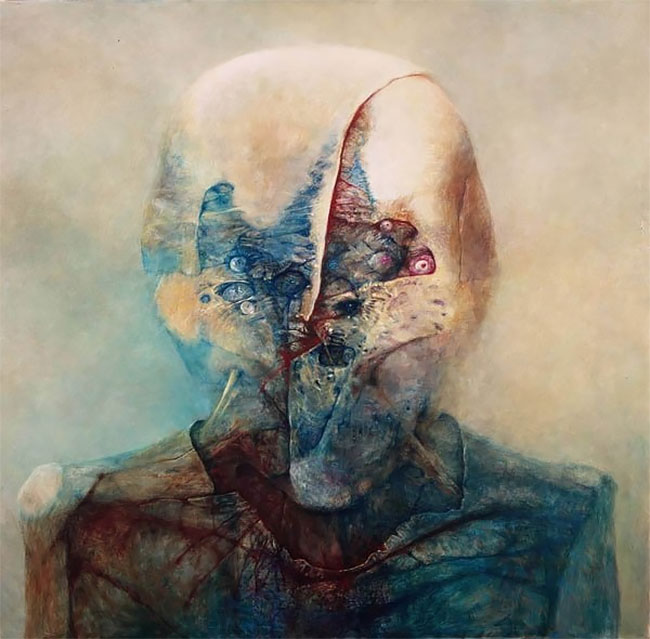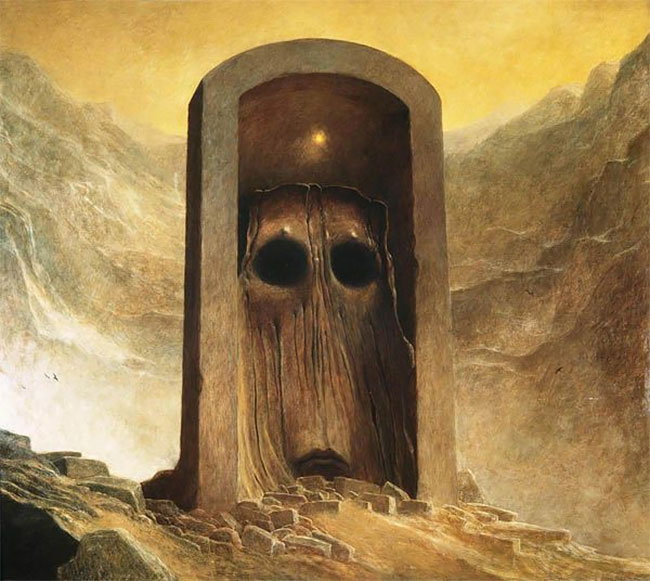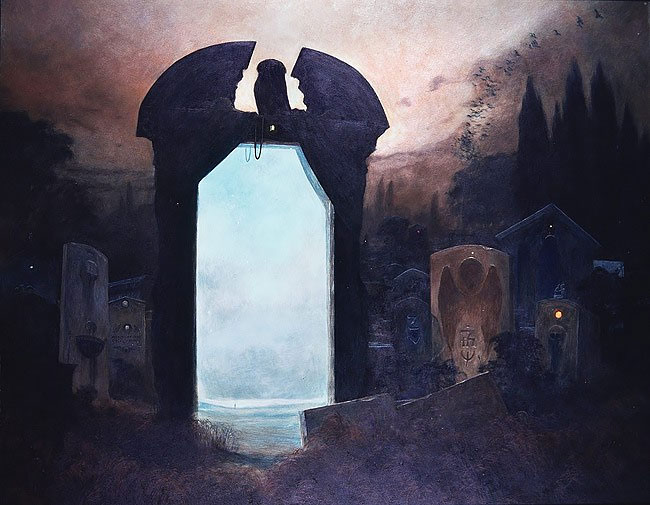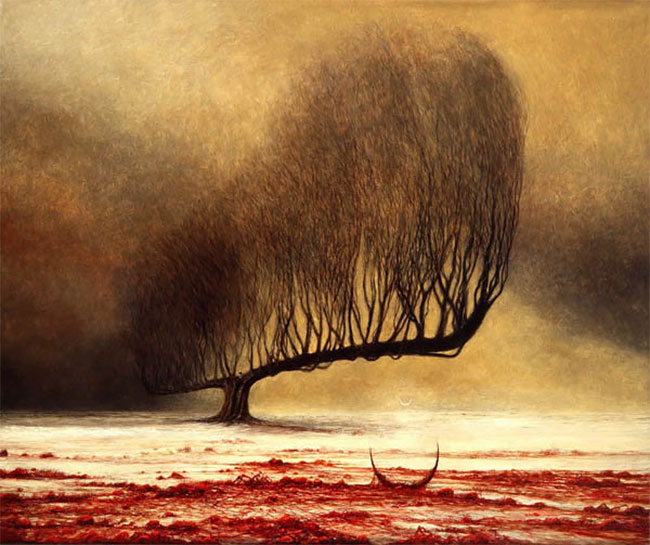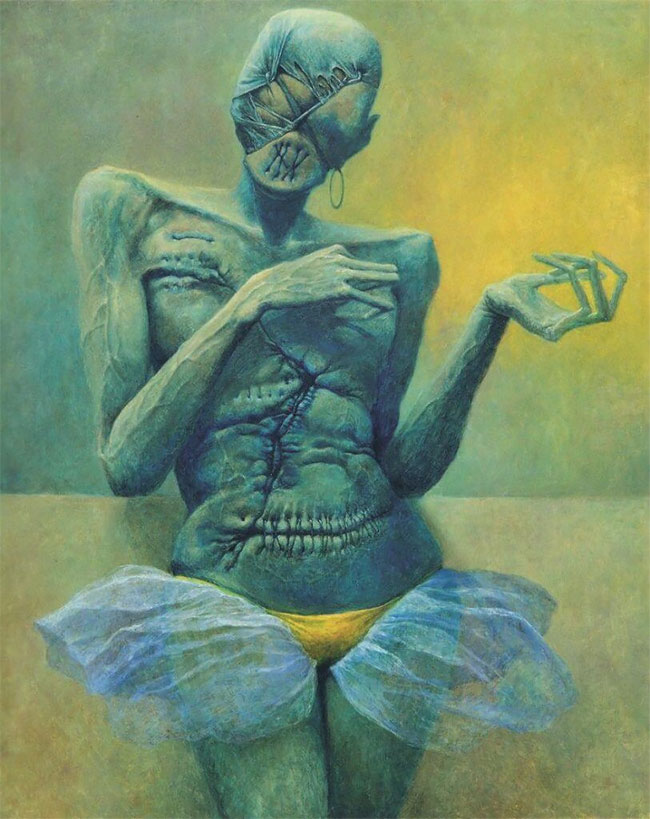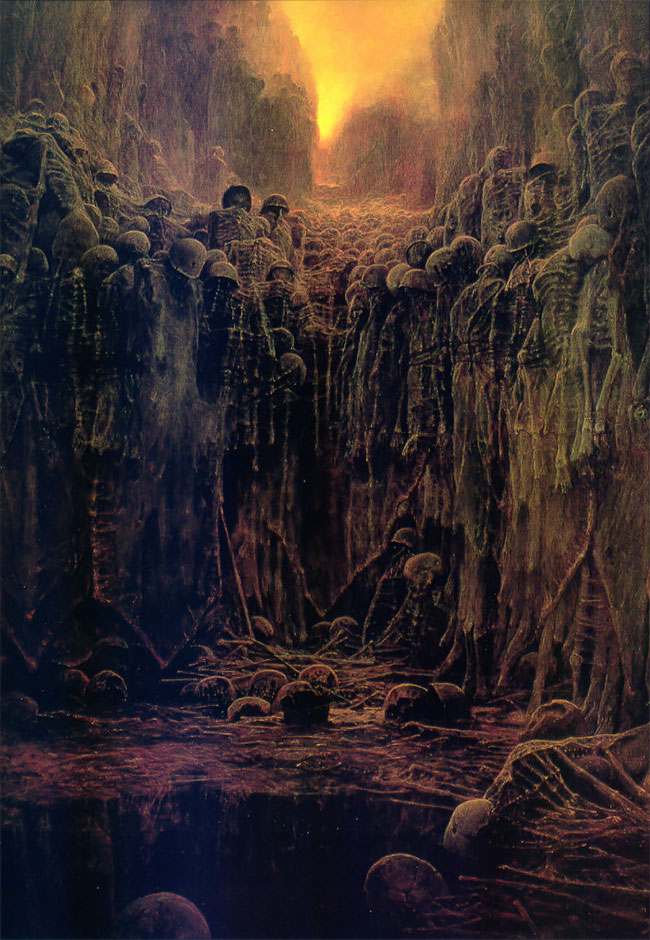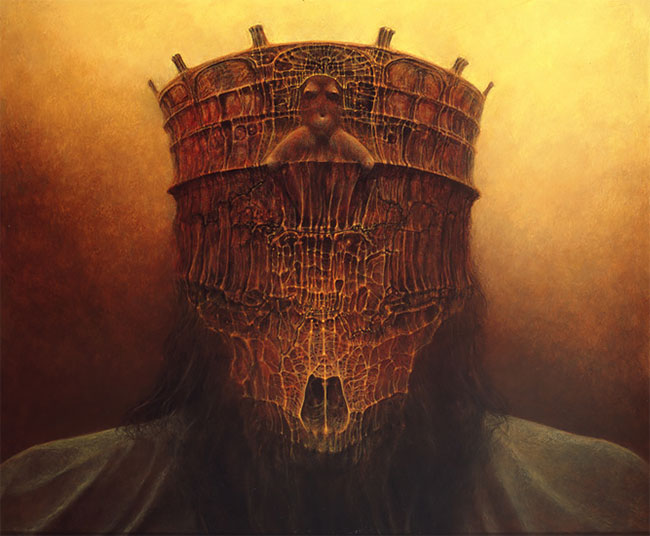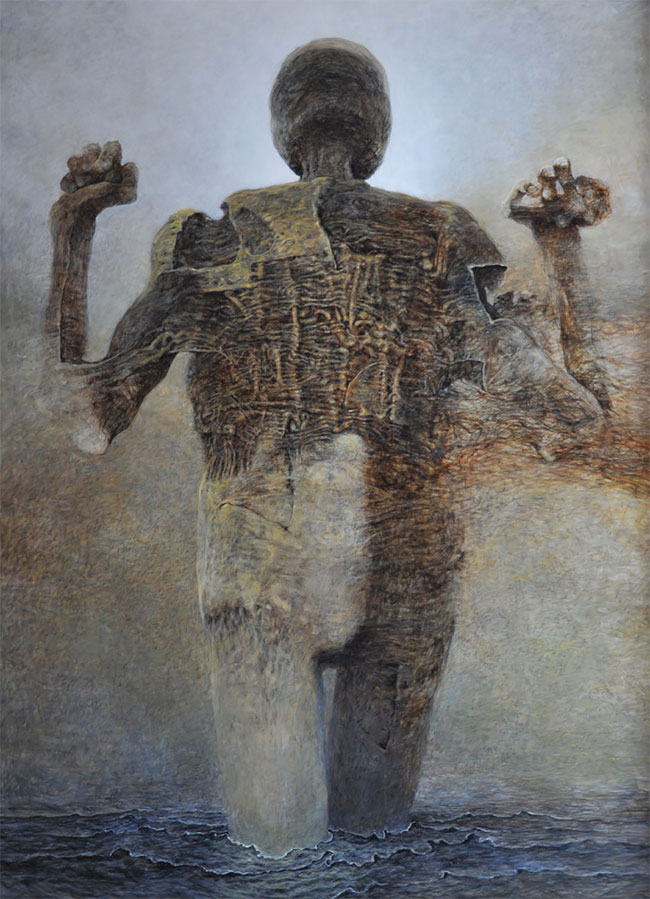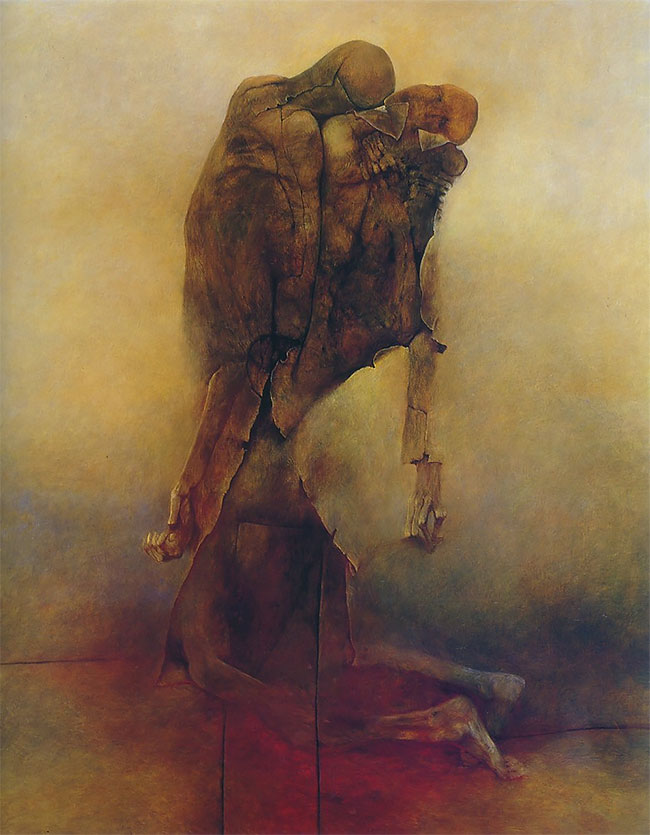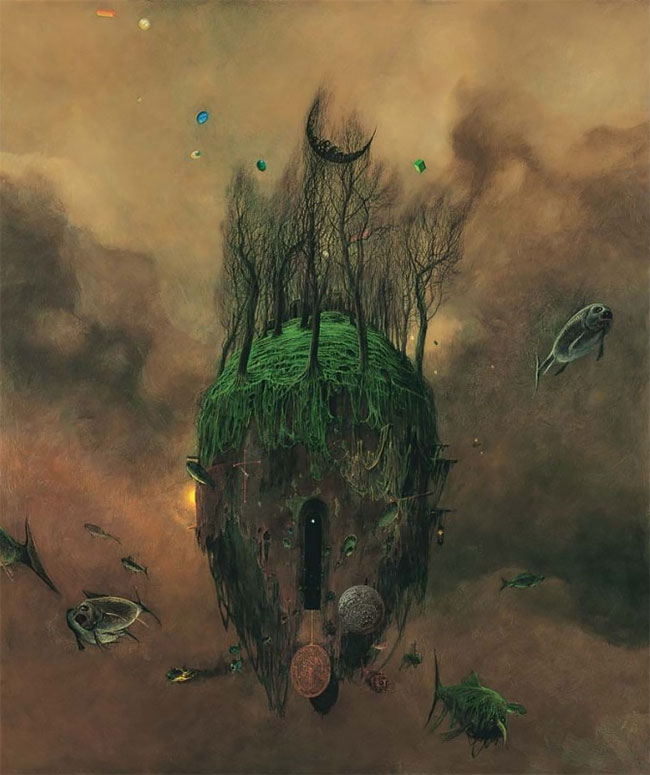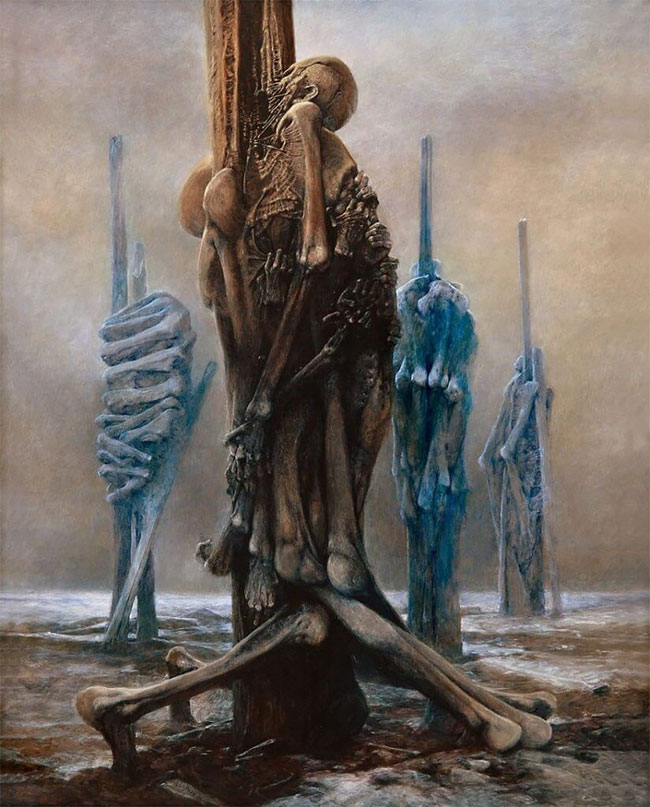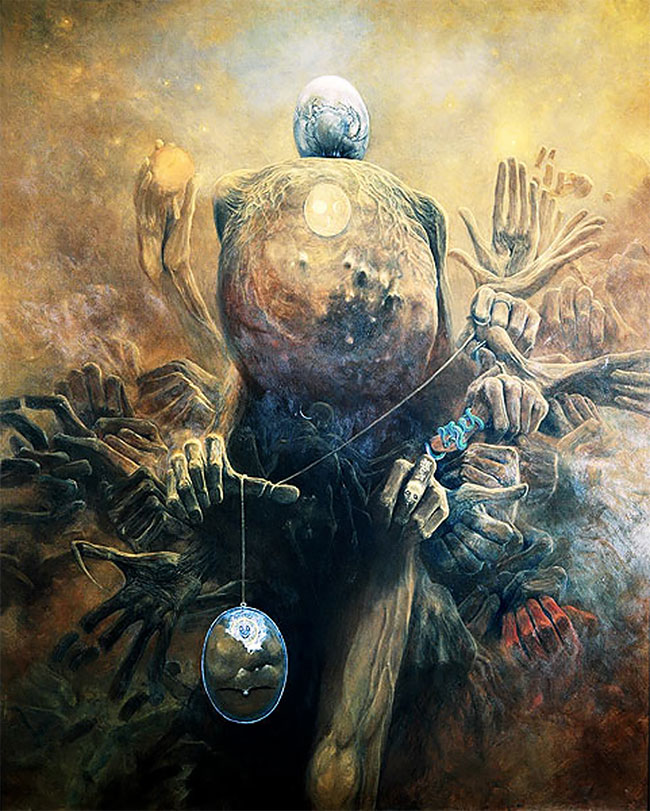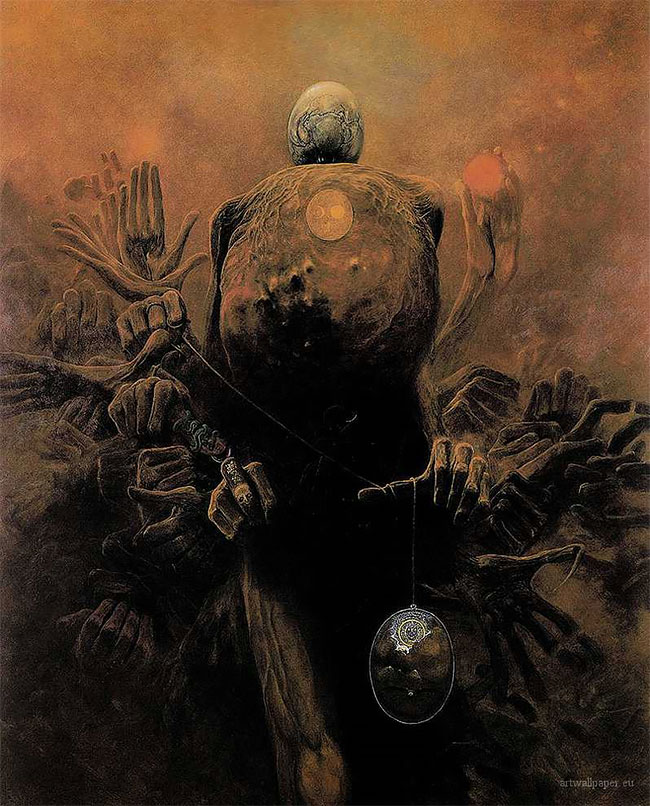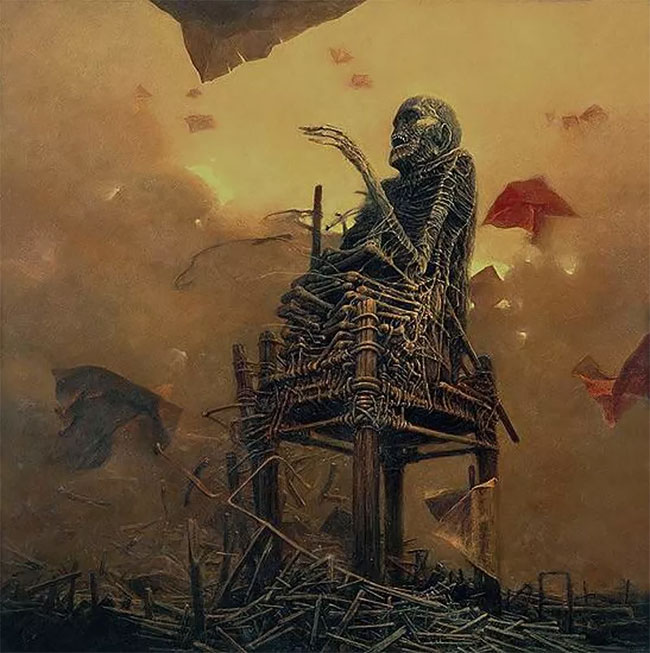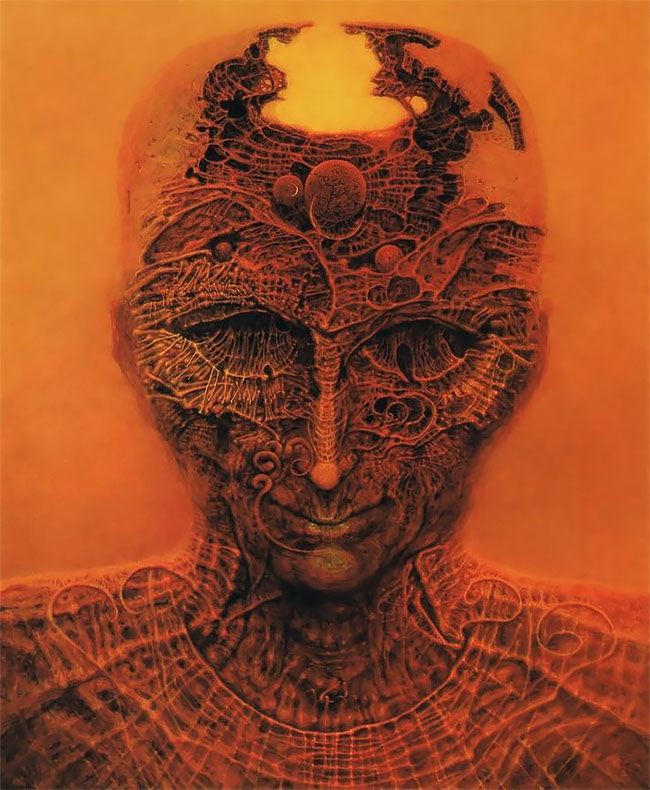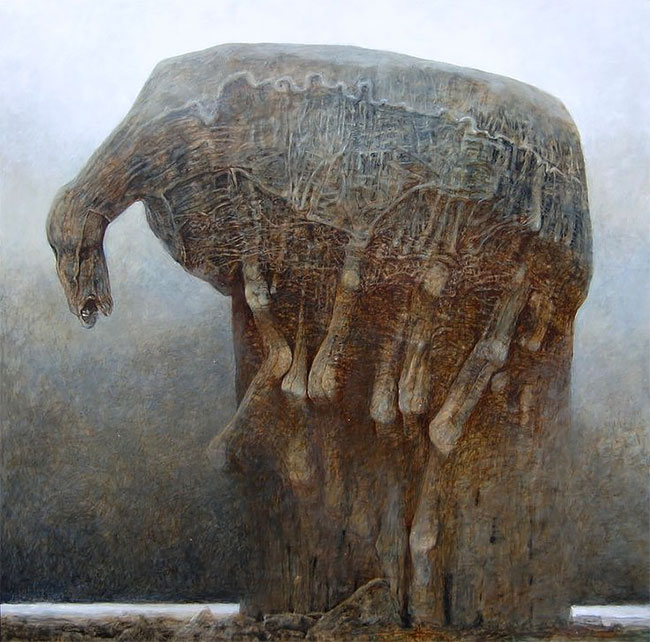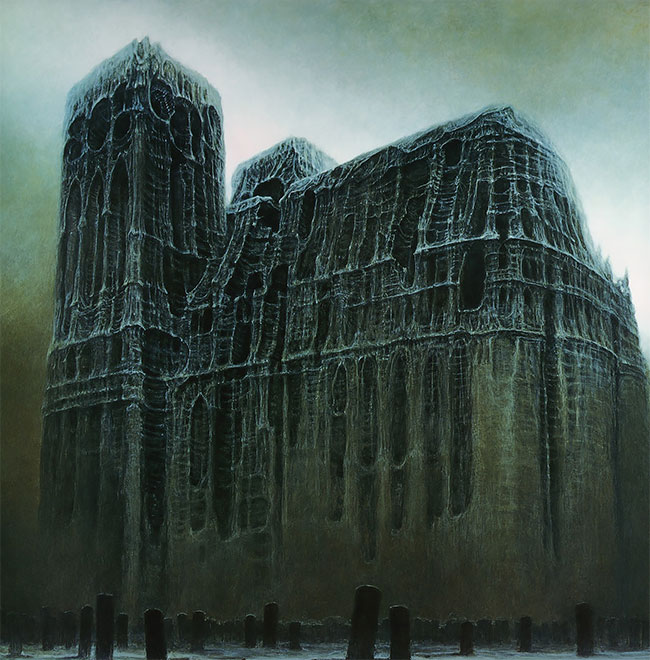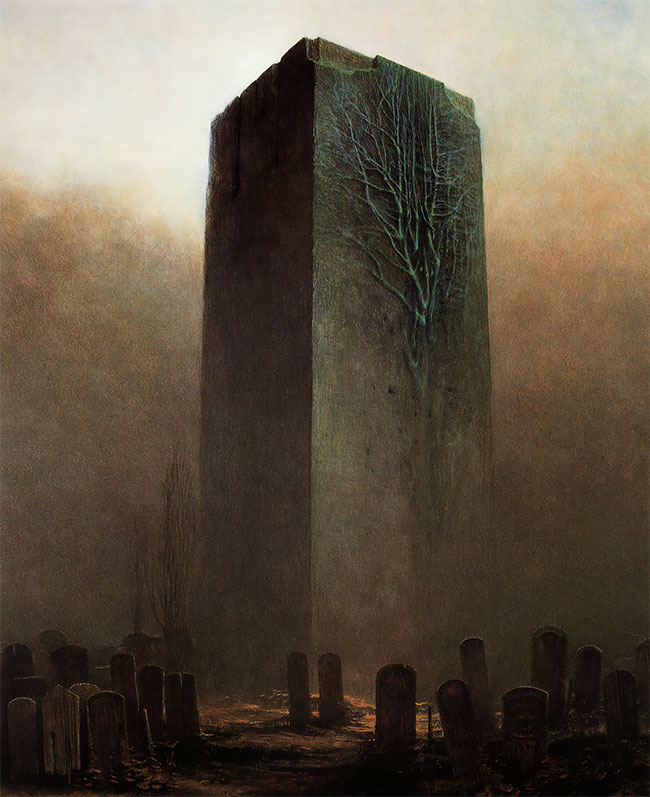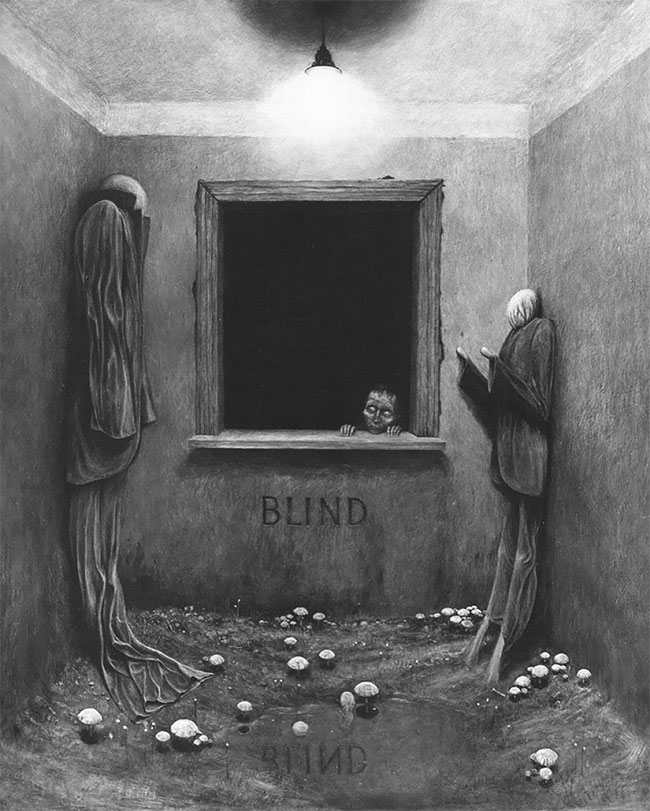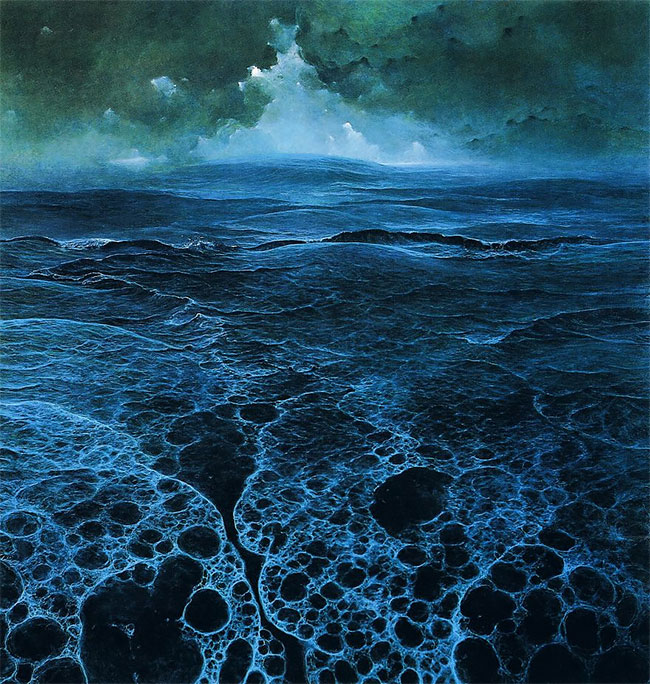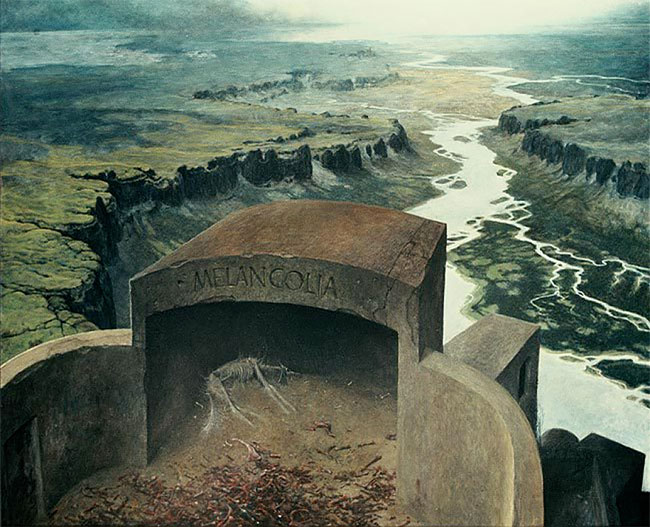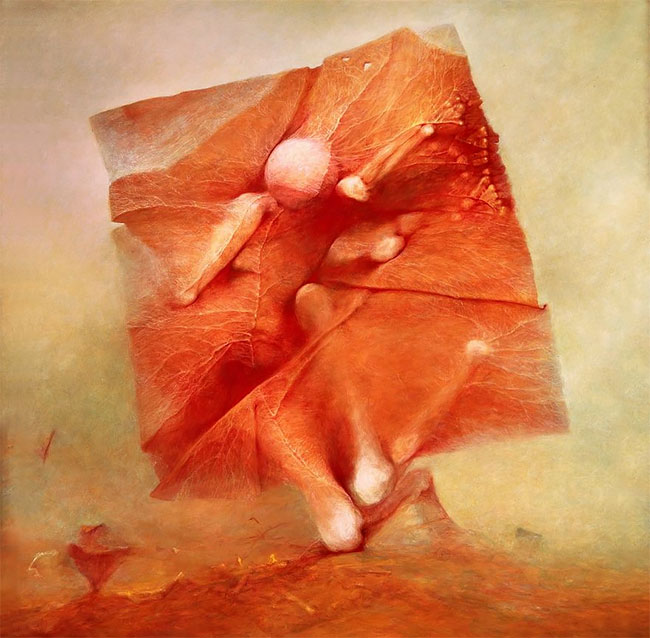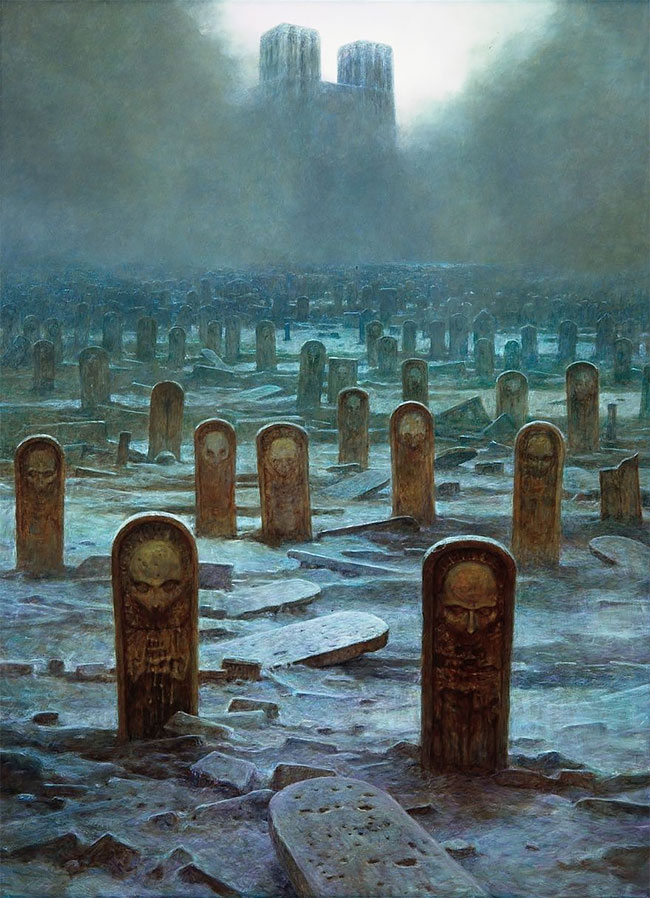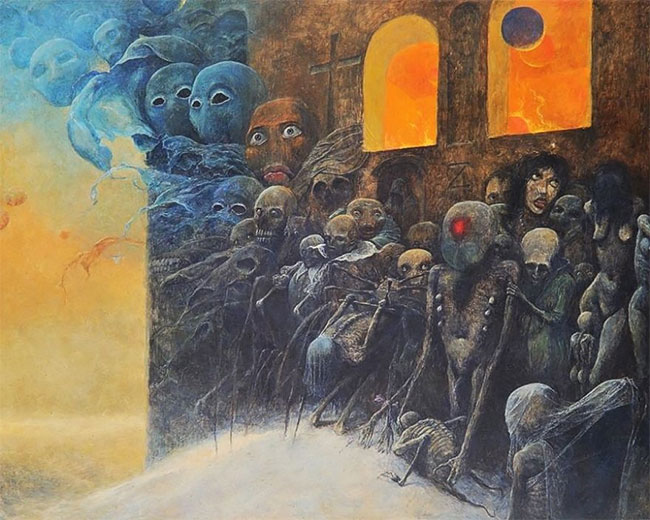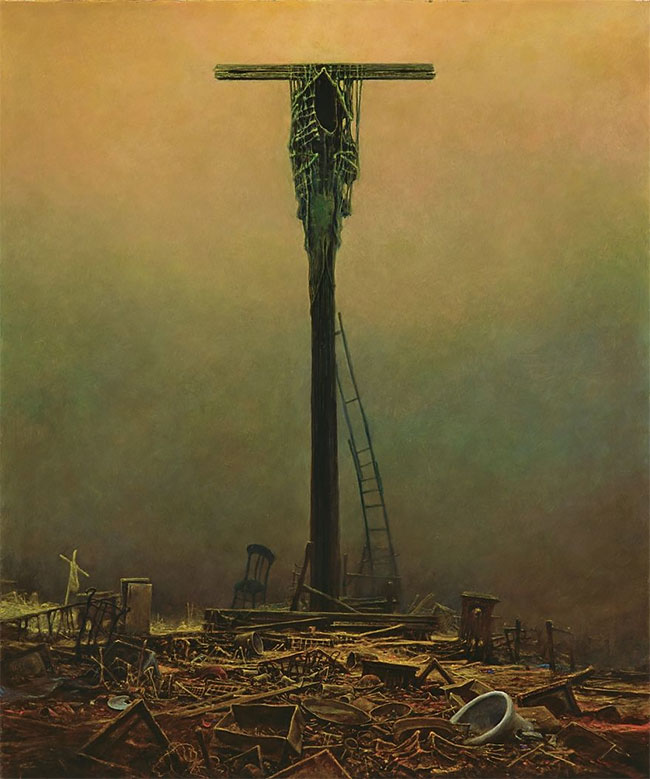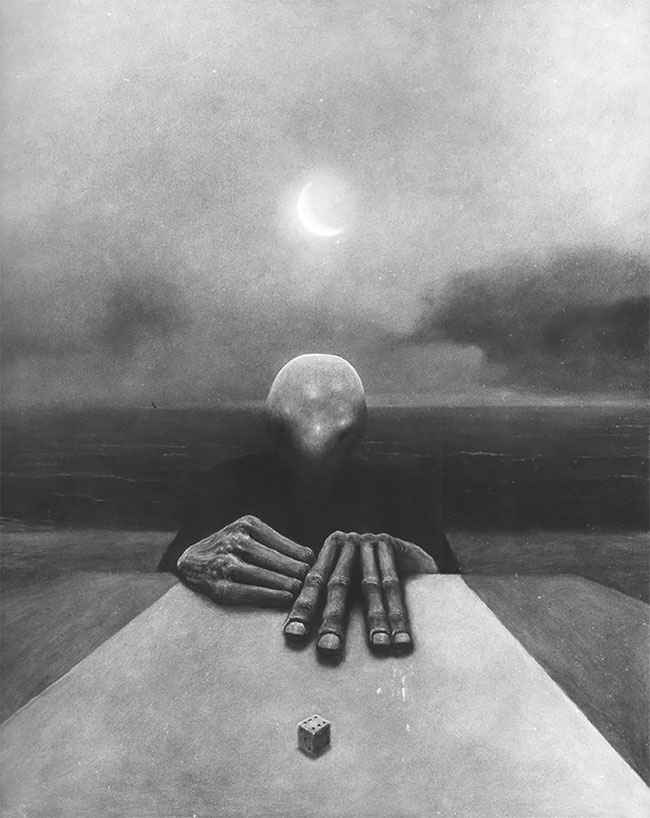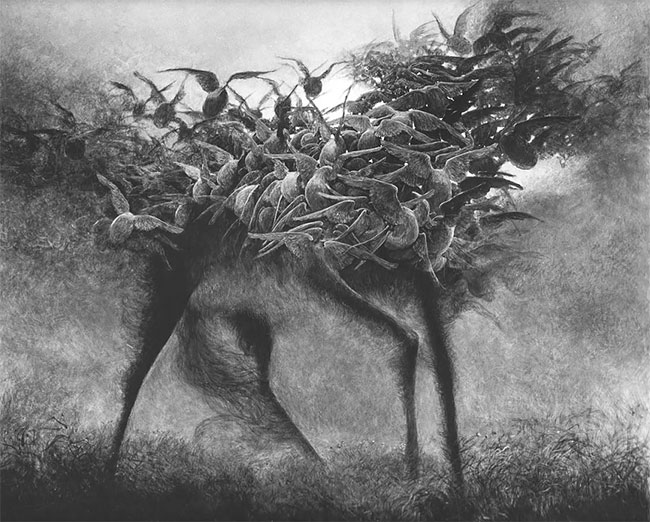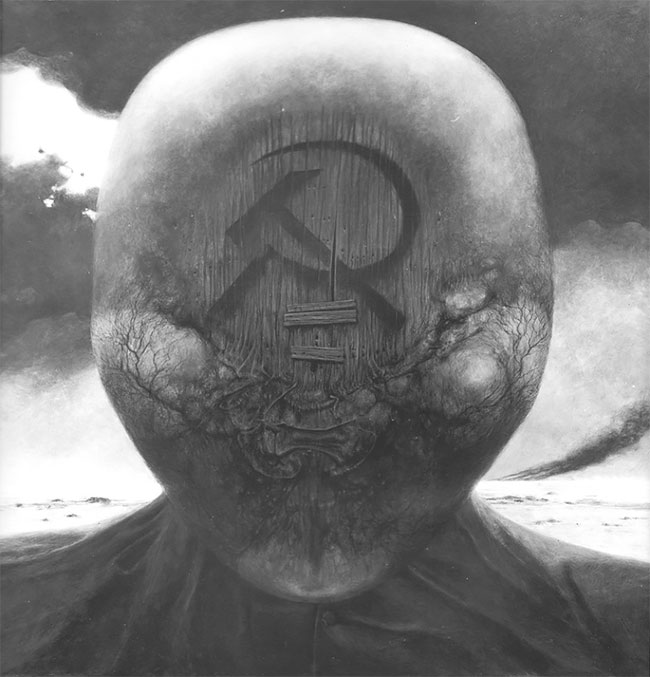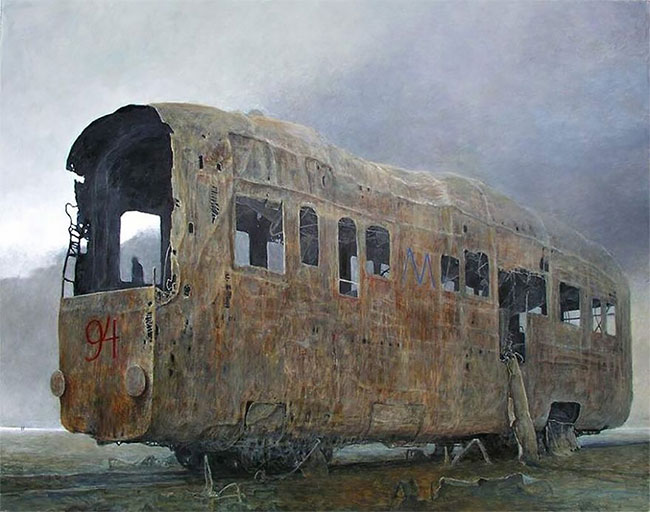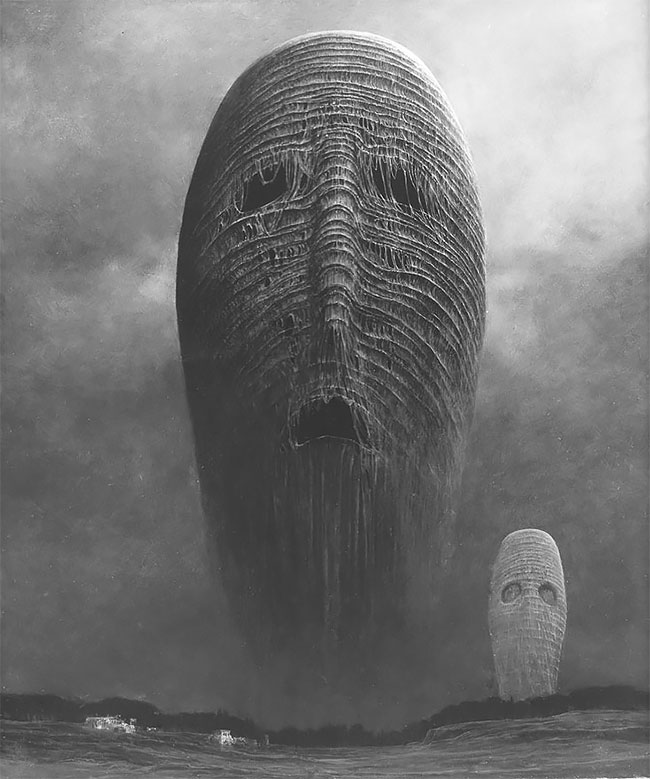 More Inspiring Stories On Design You Trust: