This Streets Artist Creates Stunning 3D Art That Interacts With Its Surroundings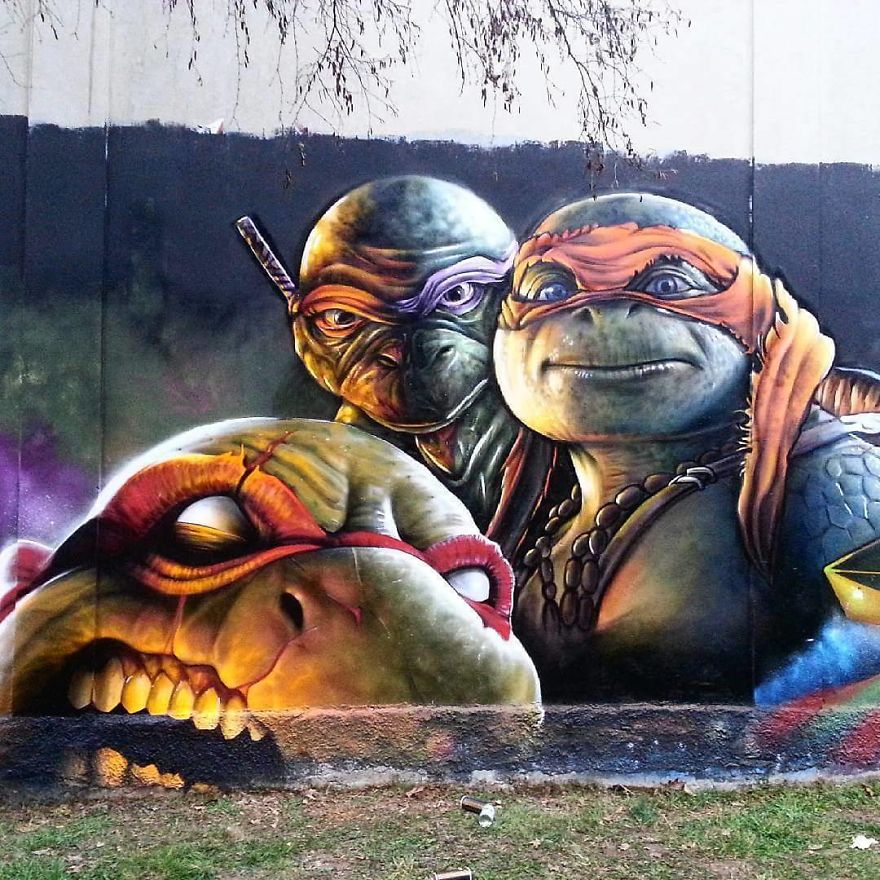 Street art has had a bad reputation, some people even think it's a crime, but there are some amazing artists out there who transform empty walls and spaces into works of art. That's exactly what Milano-based street Artist Cosimo Cheone Caiffa does, but with a twist. He creates amazing 3D interactive pieces that look stunning.
More: Instagram h/t: boredpanda
The artist makes boring spaces pop out with his 3D technique. If you take a picture with the street art at the right angle, you can even become part of the piece. "The idea was born from the desire to get out of the box, and in all my designs I try to send messages of unease, the joy of life and what surrounds me," said the artist to Bored Panda.
There are many ways to express yourself and many forms of art. One of them is street art. It's visual art created in public locations, there are other terms for this art form, like "post-graffiti", "independent public art". In many cases, a graffiti artist performs their art illegally, but now there are special locations where they can come and draw without fear. Some artists even get permission to create their artwork.
Common types of street art are spray paint graffiti, stencil graffiti, wheat-pasted poster art, sticker art, street installations, and sculptures. All the artwork that you see in public spaces and locations can be considered street art. Artist Cosimo Cheone Caiffa creates 3D graffiti that interacts with its surroundings, creates an illusion from a certain perspective.
Cosimo Cheone Caiffa was born in Gallipoli, Leece May 26, 1979, and he always showed interest in art. His family and friends were all somehow connected to art, so he grew up surrounded by it. He first learned to paint on a canvas, then found out about graffiti and it immediately captured his interest. He worked and trained hard and now his 3D street art is stunning.
The way Cosimo works is fascinating. He plays with perspective very well. From one angle, his artwork will look weird and deformed, but from another, it will look completely normal. Using this technique, he makes his art jump out and makes it seem like its part of the environment. It's not easy to do this kind of work, you have to have an eye for it, know art theory very well and use your surroundings efficiently.
If you want more awesome content, subscribe to 'Oh, Design You Trust,' our brand new Facebook page! Trust me, you won't be disappointed.
More Inspiring Stories