General Motors' Miraculously Surviving Electric Car Found in A Parking Lot — May Be the Last EV1 in The World

Twitter
In one of Atlanta's usual multi-level parking lots, an EV1, developed by General Motors in the late 1990s, was found in 2019. The entire run was later recalled and put under the press, but one car miraculously survived.
The General Motors EV1 was an electric car produced and leased by General Motors from 1996 to 1999. It was the first mass-produced and purpose-designed electric vehicle of the modern era from a major automaker and the first GM car designed to be an electric vehicle from the outset. The EV1 was made available through limited lease-only agreements, initially to residents of the cities of Los Angeles, California, and Phoenix and Tucson, Arizona.

Twitter
While customer reaction to the EV1 was positive, GM believed that electric cars occupied an unprofitable niche of the automobile market, and ended up crushing most of the cars, regardless of protesting customers.
Furthermore, an alliance of the major automakers litigated the CARB regulation in court, resulting in a slackening of the ZEV stipulation, permitting the companies to produce super-low-emissions vehicles, natural gas vehicles, and hybrid cars in place of pure electrics. The EV1 program was subsequently discontinued in 2002, and all cars on the road were taken back by the company, under the terms of the lease. Lessees were not given the option to purchase their cars from GM, which cited parts, service, and liability regulations.
The majority of the EV1s taken back were crushed, with about 40 delivered to museums and educational institutes with their electric powertrains deactivated, under the agreement that the cars were not to be reactivated and driven on the road. The only intact EV1 was donated to the Smithsonian Institution. General Motors also allegedly gave models to research institutions with EV1s being found in the wild near universities often in states of disrepair.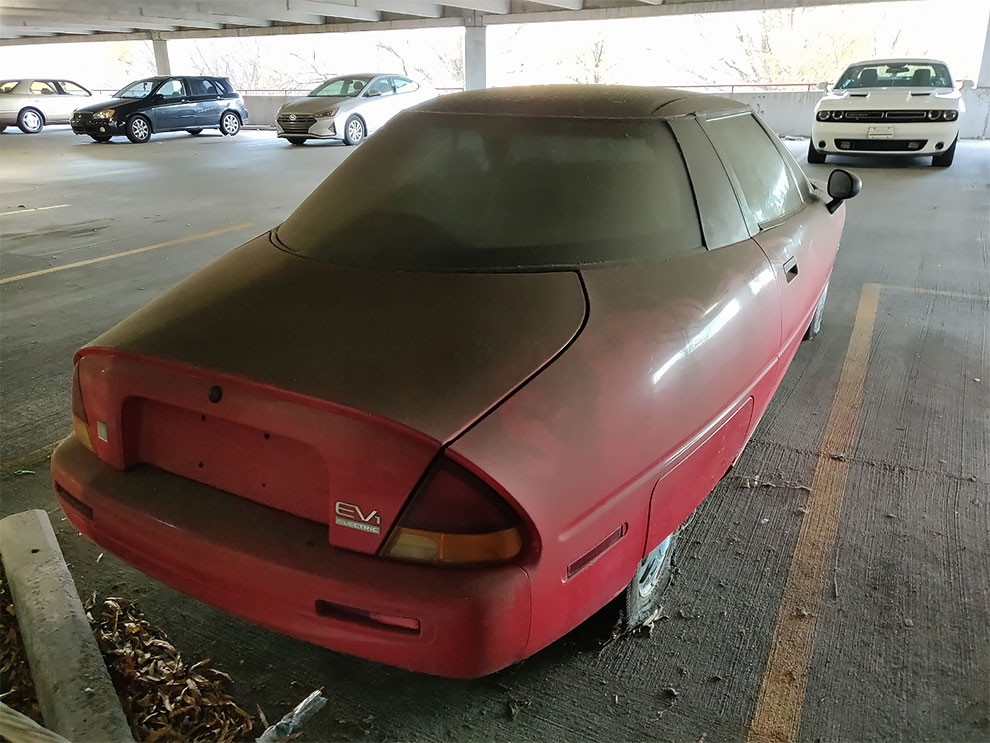 Twitter
The EV1's discontinuation remains controversial, with electric car enthusiasts, environmental interest groups and former EV1 lessees accusing GM of self-sabotaging its electric car program to avoid potential losses in spare parts sales (sales forced by government regulations), while also blaming the oil industry for conspiring to keep electric cars off the road. During the discontinuation movie director Francis Ford Coppola hid his EV1 from General Motors and was ultimately able to keep his EV1. As a result of GM taking the cars back as the leases ended and the subsequent destruction of the majority of EV1s, an intact and working EV1 is one of the rarest cars from the 1990s.
If you want more awesome content, subscribe to 'Oh, Design You Trust,' our brand new Facebook page! Trust me, you won't be disappointed.
More Inspiring Stories