iPhone Alarm Dock
That's no ordinary cell phone you're using. It's a space age, multi-tasking, micro-computing, futuristic wonder. But once they're out of your purse or pocket, too many iPhones become nothing more than fancy paperweights.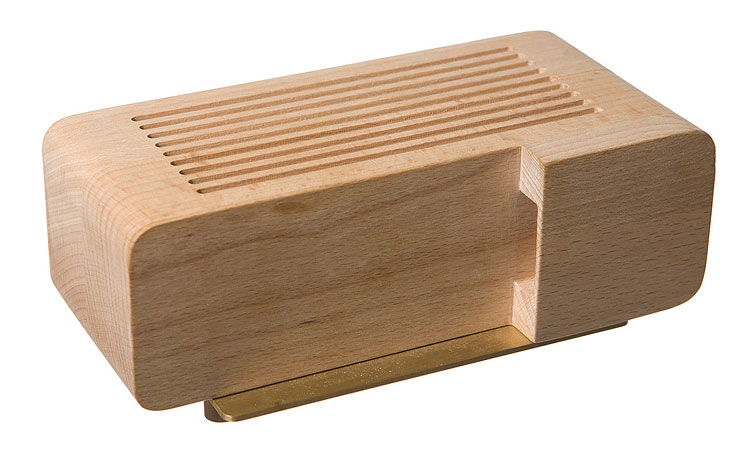 This chic iPhone dock lets you show off your electronics with style. The sleek, beech wood box captures the look of a classic, Midcentury Modern alarm clock, complete with faux speaker grooves across the top surface and a brass accent plate. The warm, honey-colored wood, with its exposed grain, offers a striking visual complement to the ultramodern iPhone, which provides the clock face and audio. Choose from a variety of free "alarm clock" apps on iTunes. Thread your USB charging cable (2008 models or later) through the opening, and your phone can charge while it's on display. Made in China.
If you want more awesome content, subscribe to 'Oh, Design You Trust,' our brand new Facebook page! Trust me, you won't be disappointed.
More Inspiring Stories