Walkie Talkie Building in London Creates 'Death Ray' with Reflected Sunlight
A new London skyscraper dubbed the "Walkie-Talkie" due to its distinctive shape, has been blamed for reflecting light and heat from the sun onto buildings in the next street, scorching sidewalk, dazzling passersby and melting cars parked on the street. Business owners and motorists hit out at developers of a new skyscraper for starting fires and causing damage to paintwork, cracking tiles, and smoking a carpet. One journalist even managed to fry an egg on the hotspot. The half-finished 37-storey tower in central London has been thus dubbed the 'Walkie Scorchie'.
The beam from the concave south side of the building, officially known as 20 Fenchurch Street, was only noticed last week when the sun reached a certain position in the sky. The "Walkie Scorchie" phenomenon apparently lasts for around two hours a day and will come to a natural end in about three weeks' time as the autumnal sun stays closer to the horizon.
As a precautionary measure, the City of London has agreed to suspend three parking bays in the area.
The developers of the "Walkie Talkie" tower in the said had been aware of the risk of the curved glass building acting as "a giant magnifying glass" but had concluded there would not be a problem. "We did do solar analysis and modelling but it wasn't picked up. That is always a risk with a building with a new shape," a spokesman for the joint developers Land Securities and Canary Wharf admitted.
"We are consulting with local businesses and the City to address the issue in the short-term, while also evaluating longer-term solutions to ensure the issue cannot recur in future," the spokesperson added.
A similar effect occurs at Vdara Hotel at CityCenter in Las Vegas. The polished mirror surface of the concave façade of the hotel acts as a gigantic parabolic reflector that concentrates solar heat into a specific target area. Visitors to the swimming pool have had their hairs singed, and plastic drink cups and shopping bags melted. Hotel pool employees call the phenomenon the "Vdara death ray."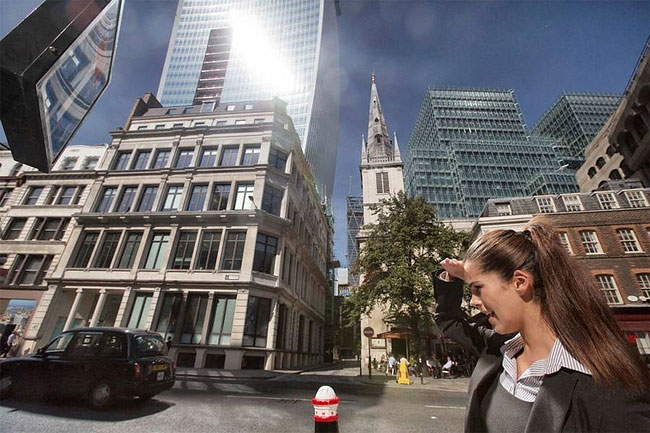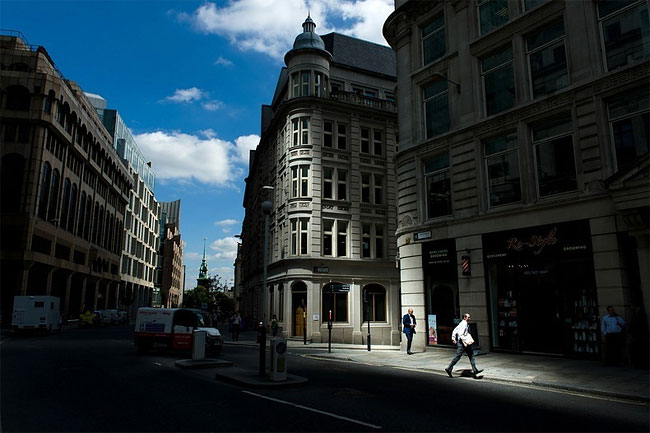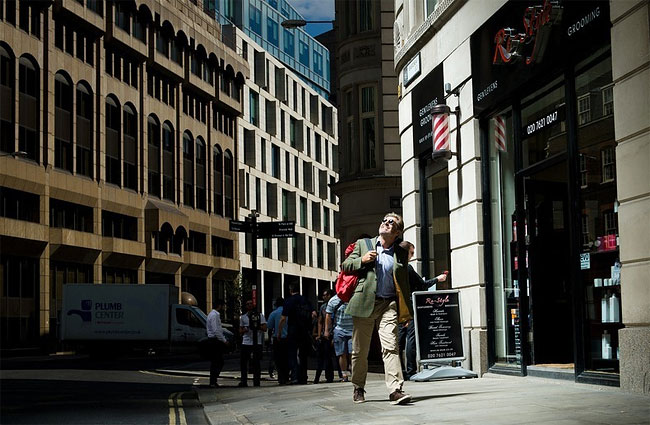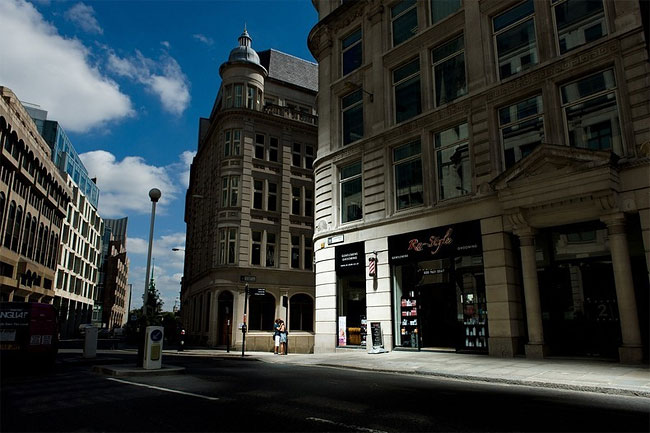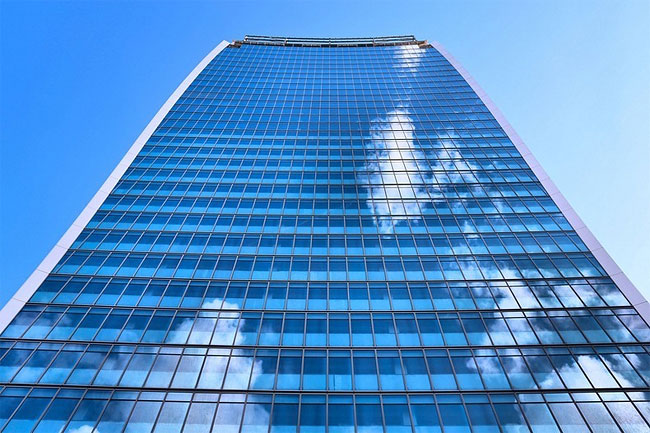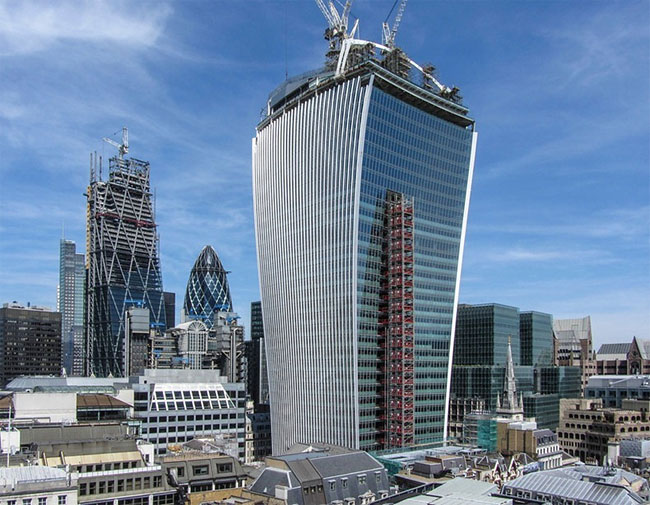 Sources: London Evening Standard, The Daily Mail, Amusing Planet.
If you want more awesome content, subscribe to 'Oh, Design You Trust,' our brand new Facebook page! Trust me, you won't be disappointed.
More Inspiring Stories