Space-Themed Birthday Cake Reveals An Entire Universe When Sliced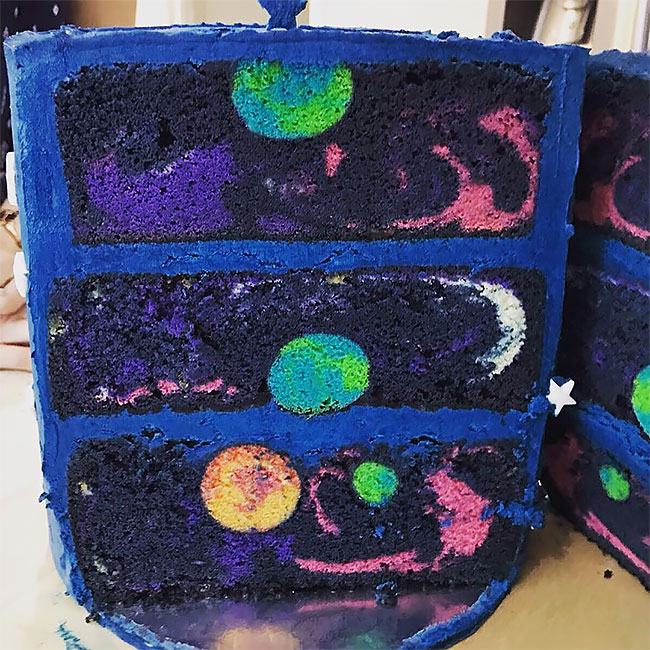 Imgur user Pedagiggle created this multi-layered space birthday cake for her 4-year-old son, Ilyas, that's as (inter)stellar inside as it on the outside. The exterior of the tall treat features hand-painted planets among the cosmos, while a rocket ship blasts off the top of the cake. If that's not special enough, once you cut into it, a whole solar system is revealed—including Earth, Mars, and the mesmerizing swirl of the Milky Way.
More info: Imgur, Instagram (h/t: mymodernmet)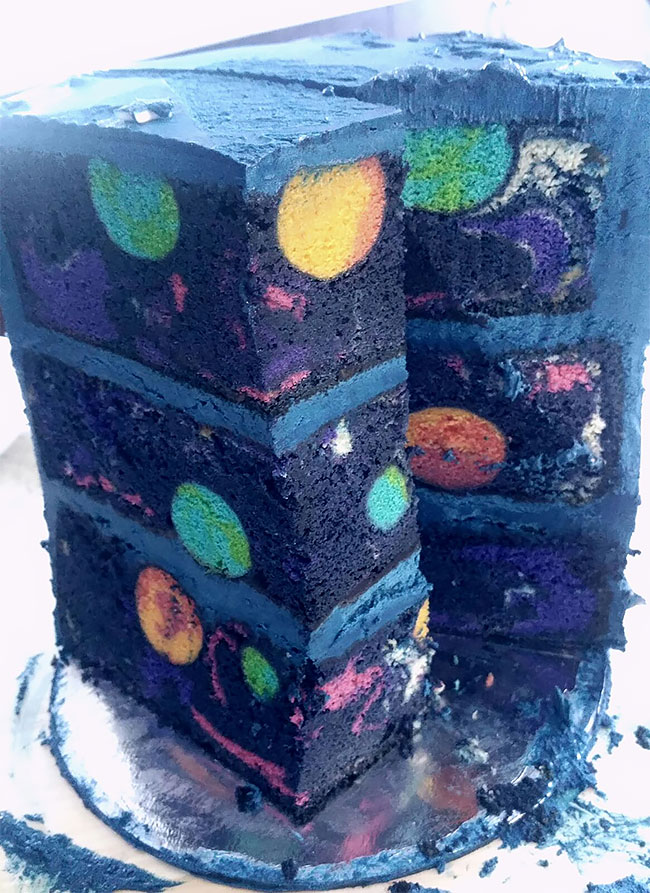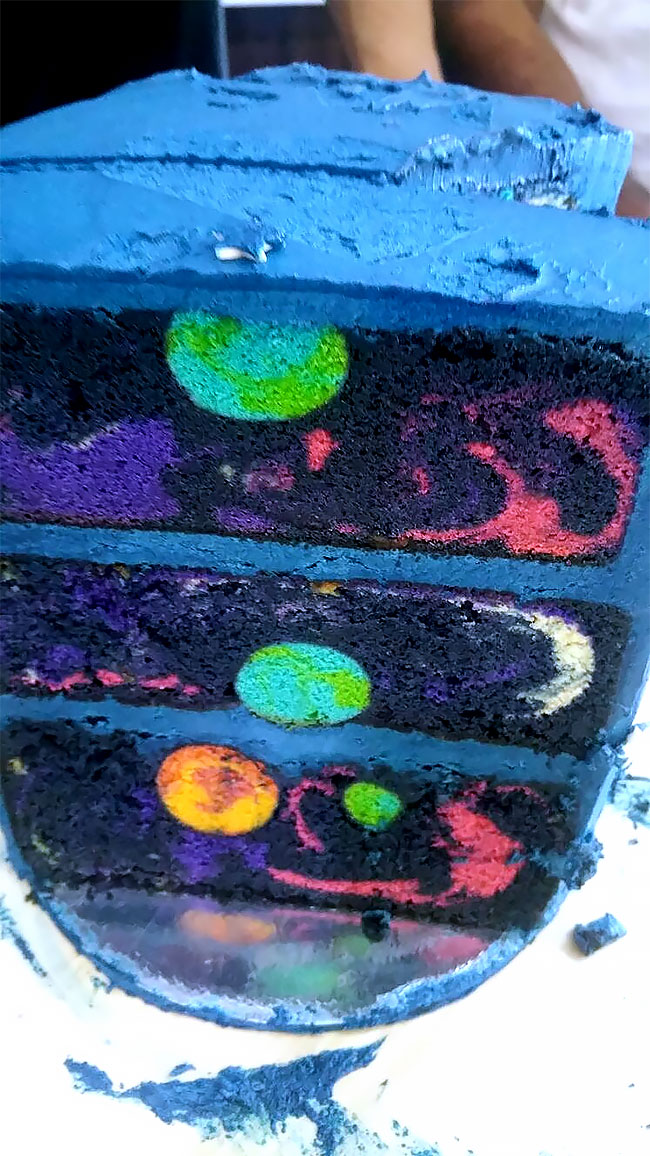 If you want more awesome content, subscribe to 'Oh, Design You Trust,' our brand new Facebook page! Trust me, you won't be disappointed.
More Inspiring Stories