Amazing Rock Art Pieces By Stefano Furlani
Born and raised in Fano, Italy, Stefano Furlani is accustomed to life lived along the sea and its sandy, rocky shores. Much time was spent exploring the stones of this shore with his son, creating beautiful designs. Eventually, Furlani decided to preserve these rocky art pieces on canvas. The results are truly amazing.
More info: Stefano Furlani, Facebook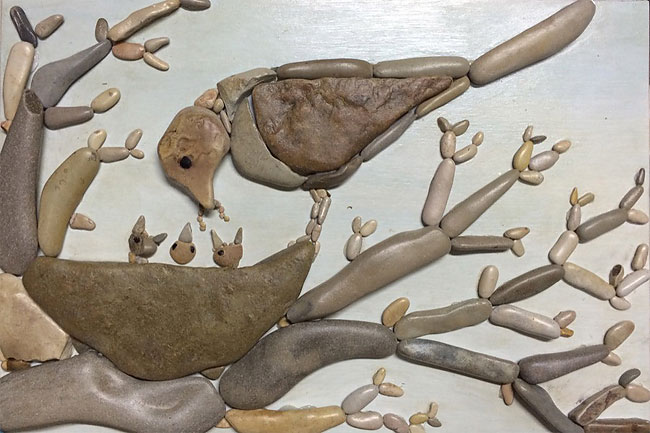 If you want more awesome content, subscribe to 'Oh, Design You Trust,' our brand new Facebook page! Trust me, you won't be disappointed.
More Inspiring Stories