Pet Photographer Photographer Fell In Love With Foxes After Taking Their Photos In Her Studio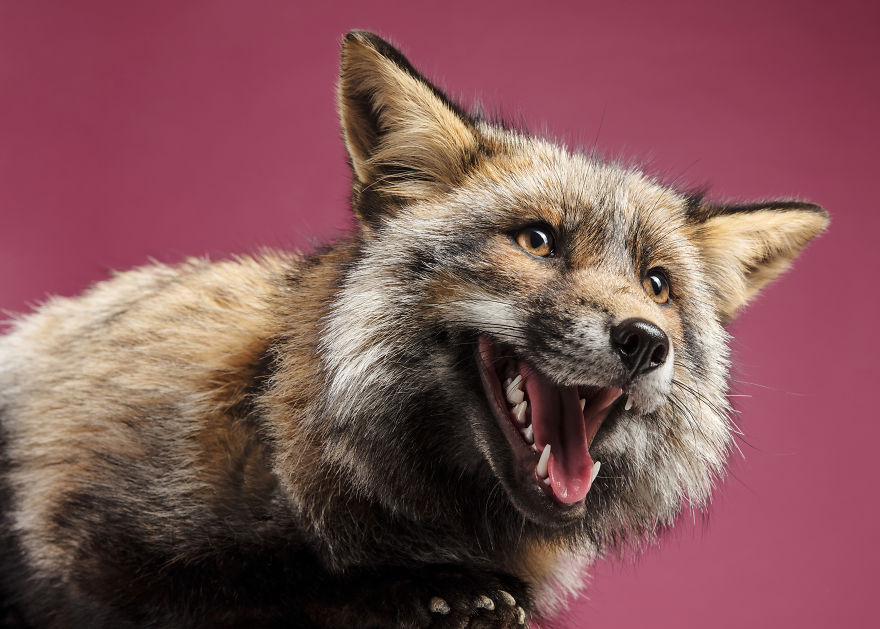 Pet photographer Rhiannon Buckle has recently has came across something she described as a "one in a lifetime opportunity" – she got to take portraits of foxes in her studio!
"Pet foxes are not a normal thing in the UK so this was a once in a lifetime opportunity and it was hard to resist putting fox cuddles before taking the photographs," said the photographer. "I got lucky to work with Joy's Pets, based in Gloucestershire, UK. Amongst your more exotic animals like reptiles, owls and hedgehogs they now house a small family of foxes. Of course, I took up the challenge of shooting these beautiful but wild creatures and I was so thrilled with the result of the images."
Rhiannon met two of their foxes and had two photo shoots in the course of a year. The foxes were mostly domesticated but still living outdoors so the photographer wasn't sure what to expect from them.
"Ruda is the adolescent cinnamon fox. She was a bit shy in the studio but made herself at home on the sofas. She much prefered to lounge on the sofa, where she wanted to chill rather than model!" says the photographer. "She was curious about the camera and I managed to get some amazing wide-angle shots of her. This wasn't her first shoot at the studio so it was easier that she was familiar with the space already."
More: Instagram h/t: boredpanda, demilked
This happy fox seems to have really enjoyed the photo shoot!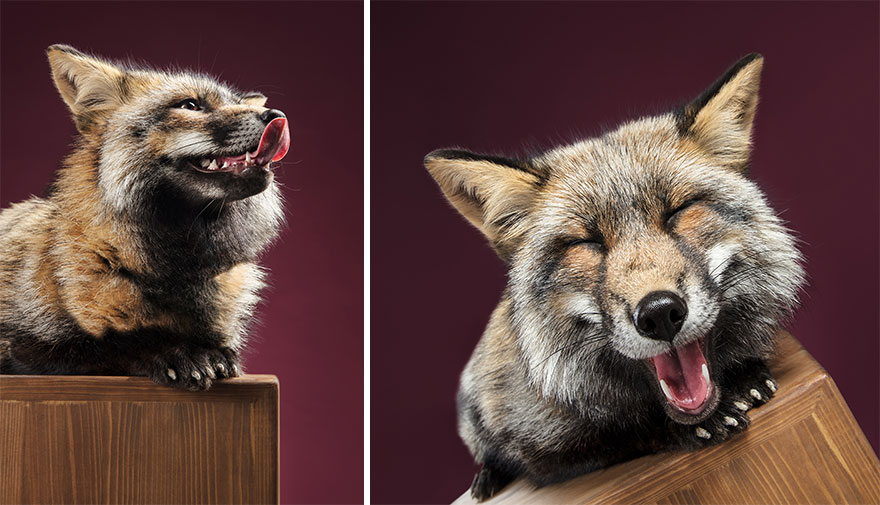 Although the pictures look like they were easy to take, the photographer says it wasn't that easy – she had to make sure the fox was comfortable with her and the equipment and had to carefully choose the lighting.
"The fox, the composition, the lighting, the pose, the focus, the timing. My brain was working overtime!" says Rhiannon.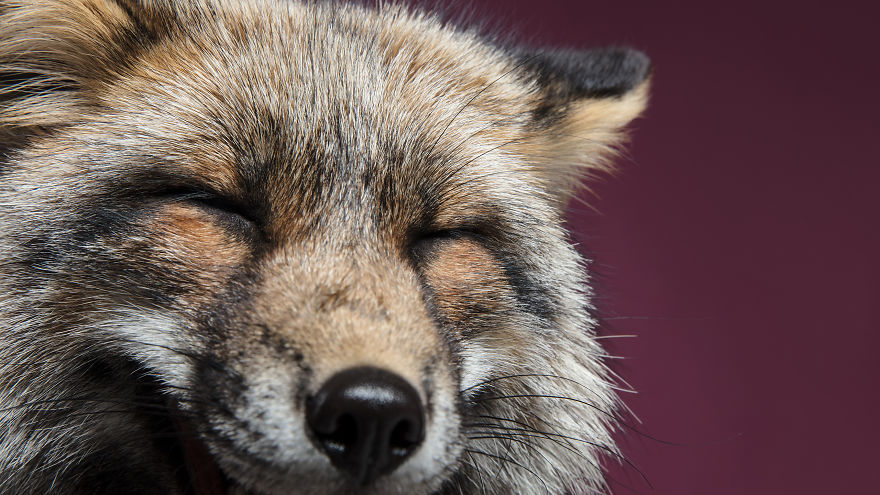 Jaeger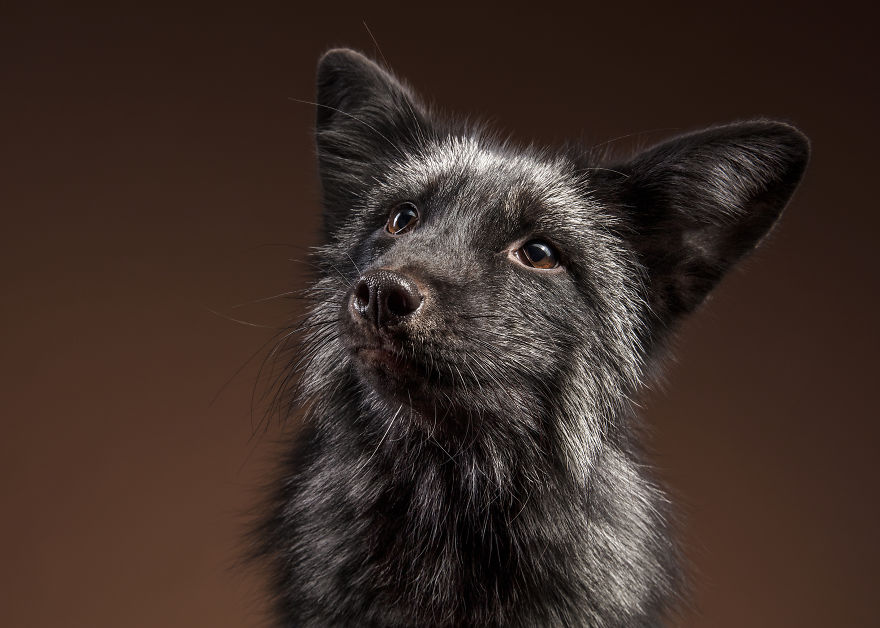 "Jaeger is the Silver Fox. I first met him when he was 6 weeks old. He adapted extremely well to the studio space. He was very curious, sniffing out every nook and cranny, figuring out his surroundings. He was also wanting to cuddle and bury himself into your chest and whilst I was taking photos he fell asleep on set!" says the photographer.
She met Jaeger again for the second photo shoot when he was about 8 months old. "At this time he had human interaction every day and also learned a few tricks like sit and give paw. Not to be mistaken for a dog though, his behaviour was still something I had to figure out," says Rhiannon. "At times I was able to ask him to sit for a piece of chorizo and I forgot I was even photographing a fox and rewarding him like a dog. He still had wild tendencies, when he found a toy it was a challenge to get it off him and he would get a bit over excited when taking a treat."
6 weeks to 8 months.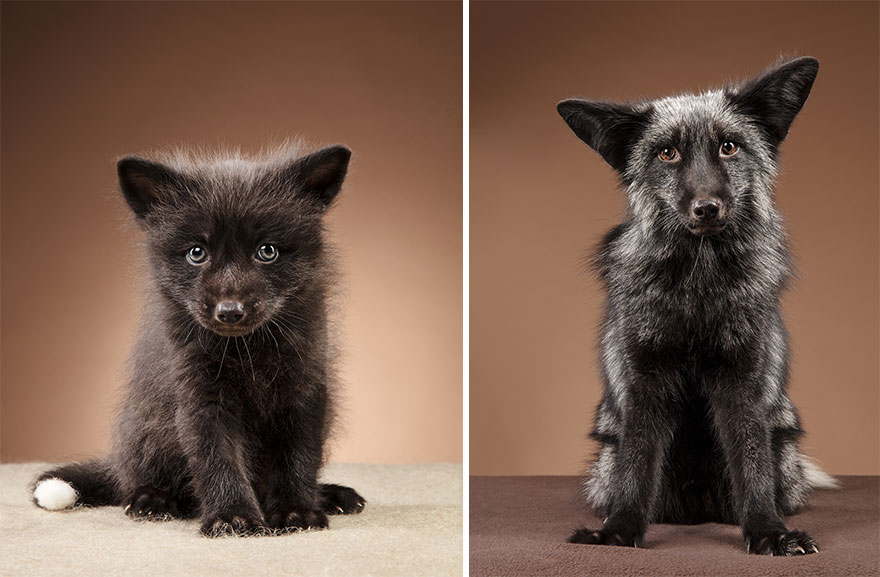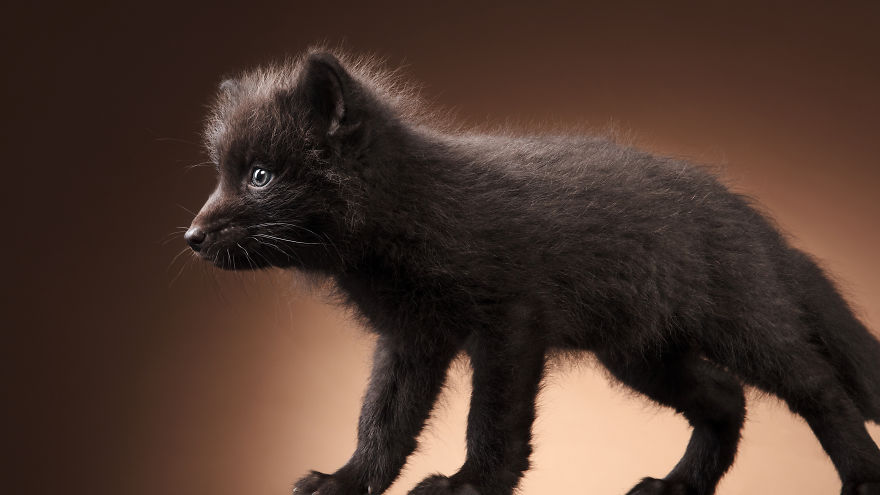 Even though they are wild animals, it's still hard to resist wanting to cuddle them.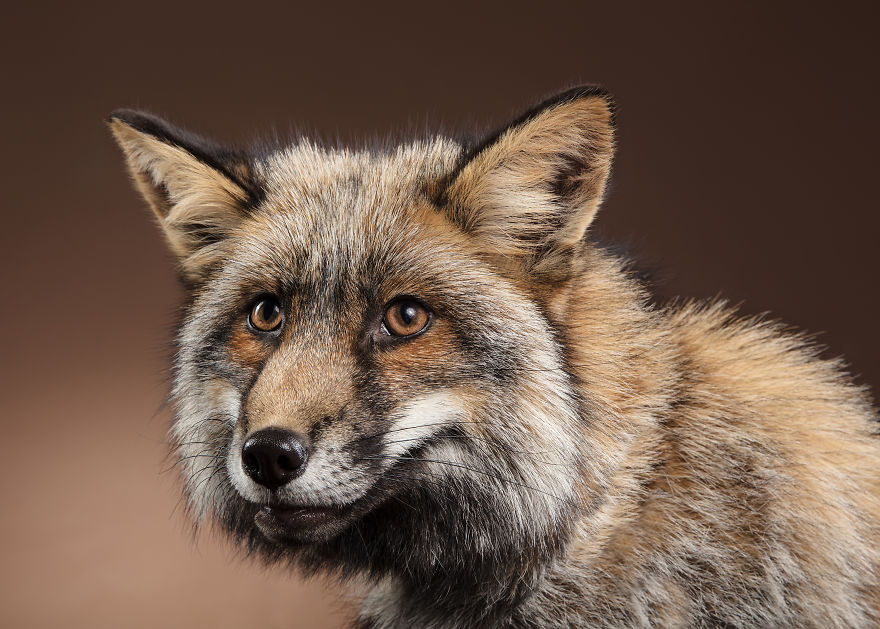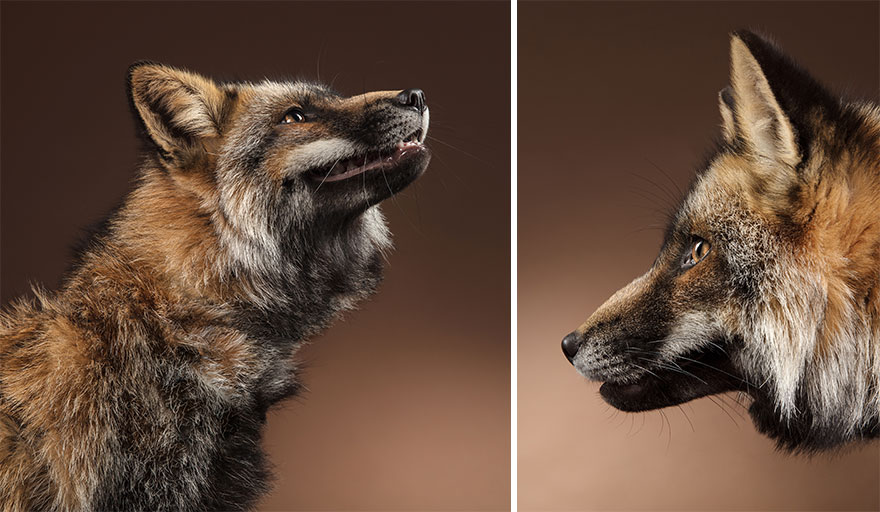 And they sure love treats!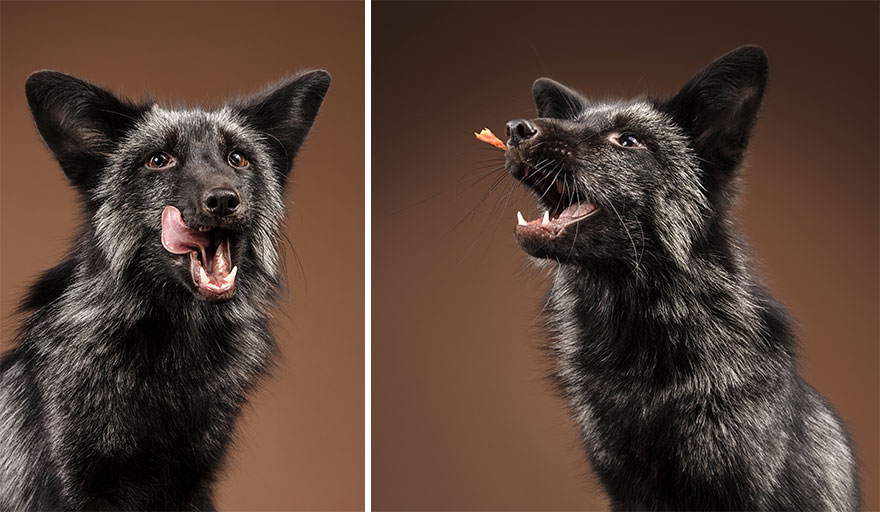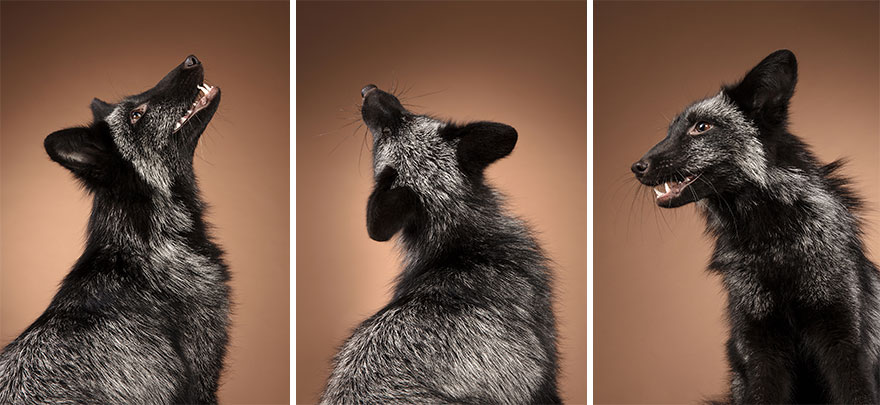 Although it looks like photo shoots can be quite tiring.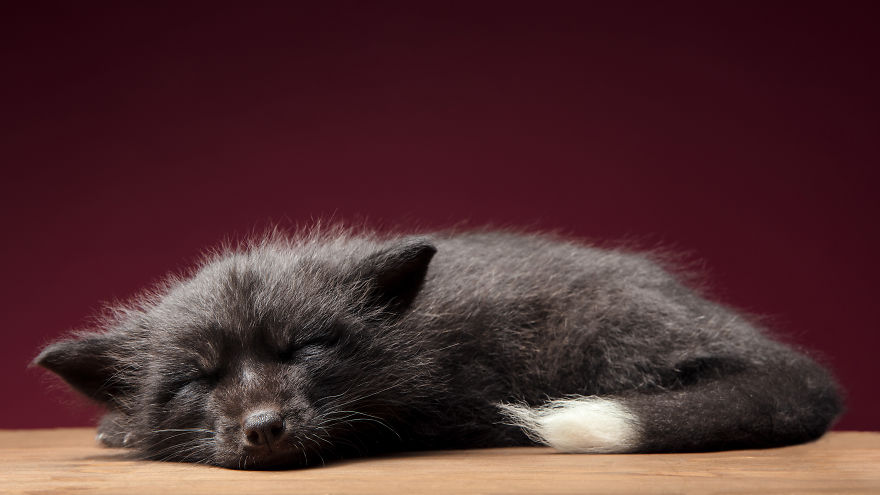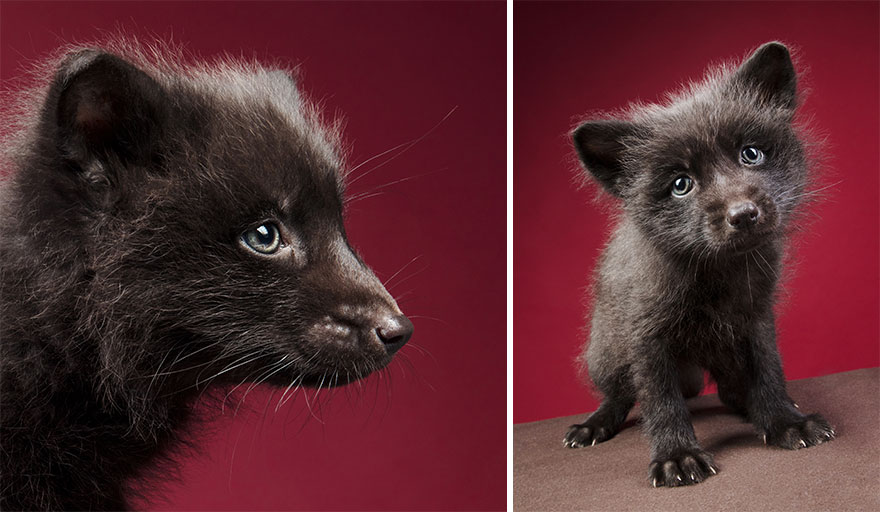 "Foxes grow at an incredible rate, faster than puppies so little Jaeger didn't stay this small for long!" says Rhiannon. "When he came back for his second shoot I couldn't believe how fast he had grown and also how different he was."
Absolutely majestic!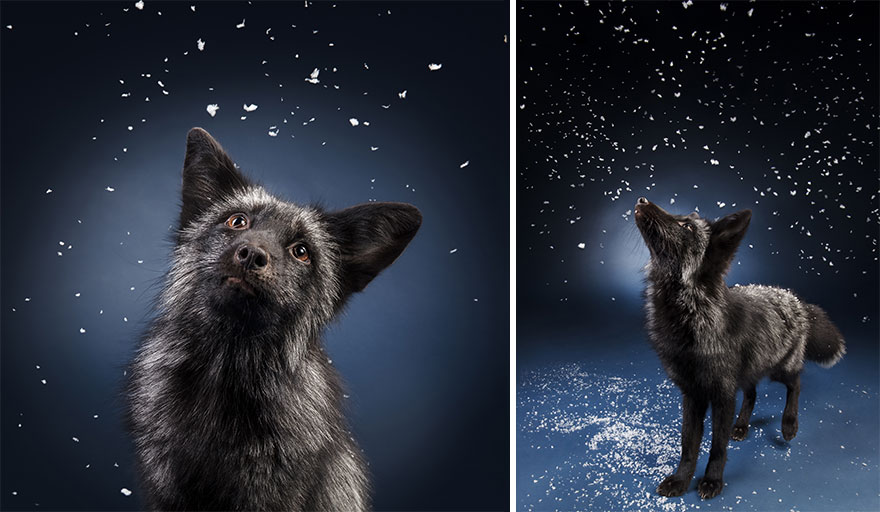 If you want more awesome content, subscribe to 'Oh, Design You Trust,' our brand new Facebook page! Trust me, you won't be disappointed.
More Inspiring Stories