Giant Swings To Abolish The Wall Between The United States And Mexico: Take That, Donald Trump!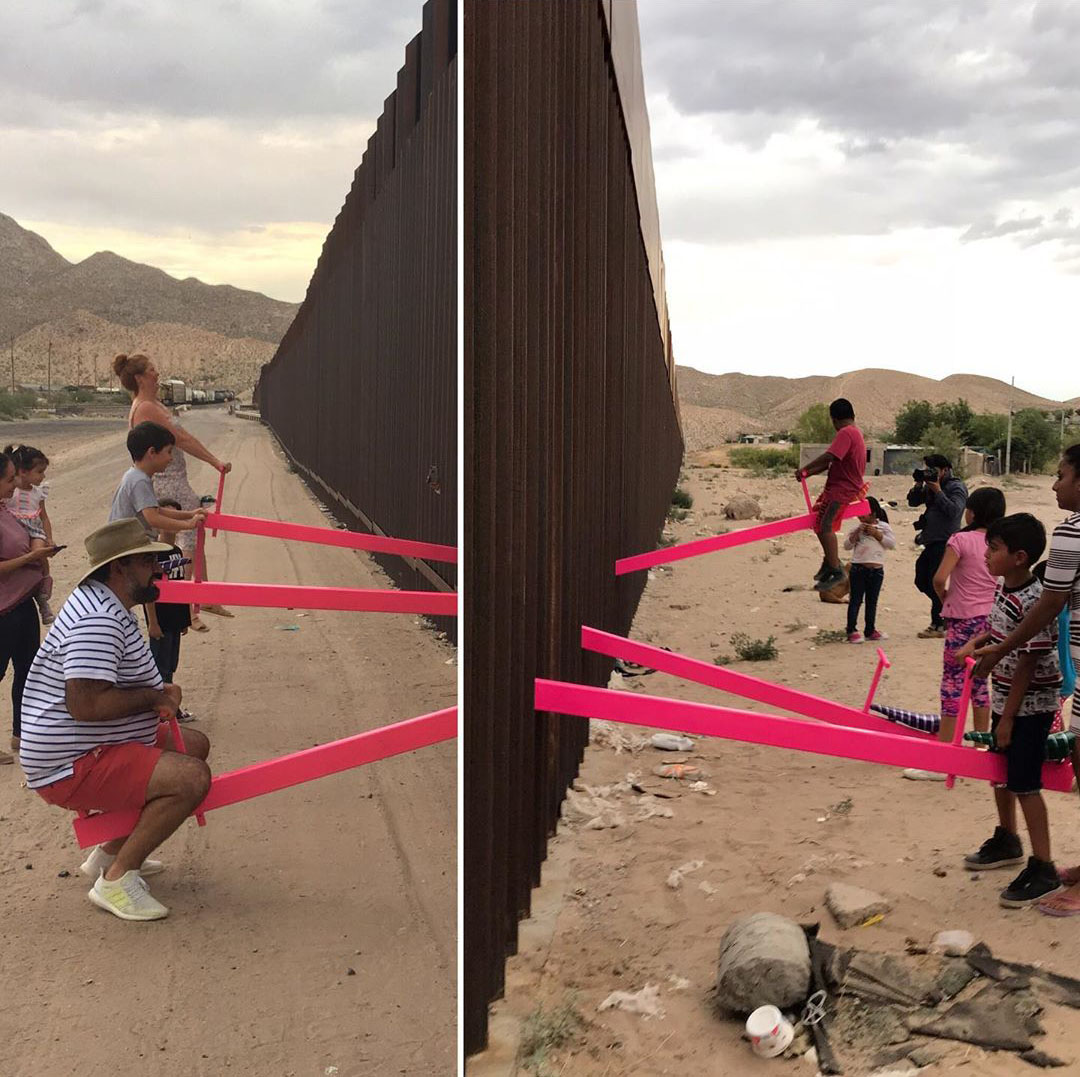 rrael
It will have lasted only 30 minutes in all, but the symbolic images of this moment will remain in history. On July 29, three huge pink seesaws were placed on either side of the U.S.-Mexico border to allow the children it separates to play together.
This project resonates particularly well when the Supreme Court has just authorized Donald Trump to spend some $2.5 billion on his famous wall.
More: Borderwall as Architecture, Instagram h/t: konbini

rrael
However, the architects behind this installation have been working on it for nearly 10 years, and therefore well before the great project of the President of the United States. This is Ronald Rael who teaches at UC Berkeley and San Fratello, a professor at the University of San José.

rrael
"The wall became a literal fulcrum for US — Mexico relations and children and adults were connected in meaningful ways on both sides with the recognition that the actions that take place on one side have a direct consequence on the other side," Rael wrote on Instagram.

rrael

rrael
Other artistic projects have also tackled the closure of this immense border. The Frenchman JR placed a gigantic panel with the effigy of a little boy. Thanks to a perspective effect, you'd think he was bending over the fence to see what was hiding on the other side.
If you want more awesome content, subscribe to 'Oh, Design You Trust,' our brand new Facebook page! Trust me, you won't be disappointed.
More Inspiring Stories