Artist Creates Animal Sculptures From Flower Arrangements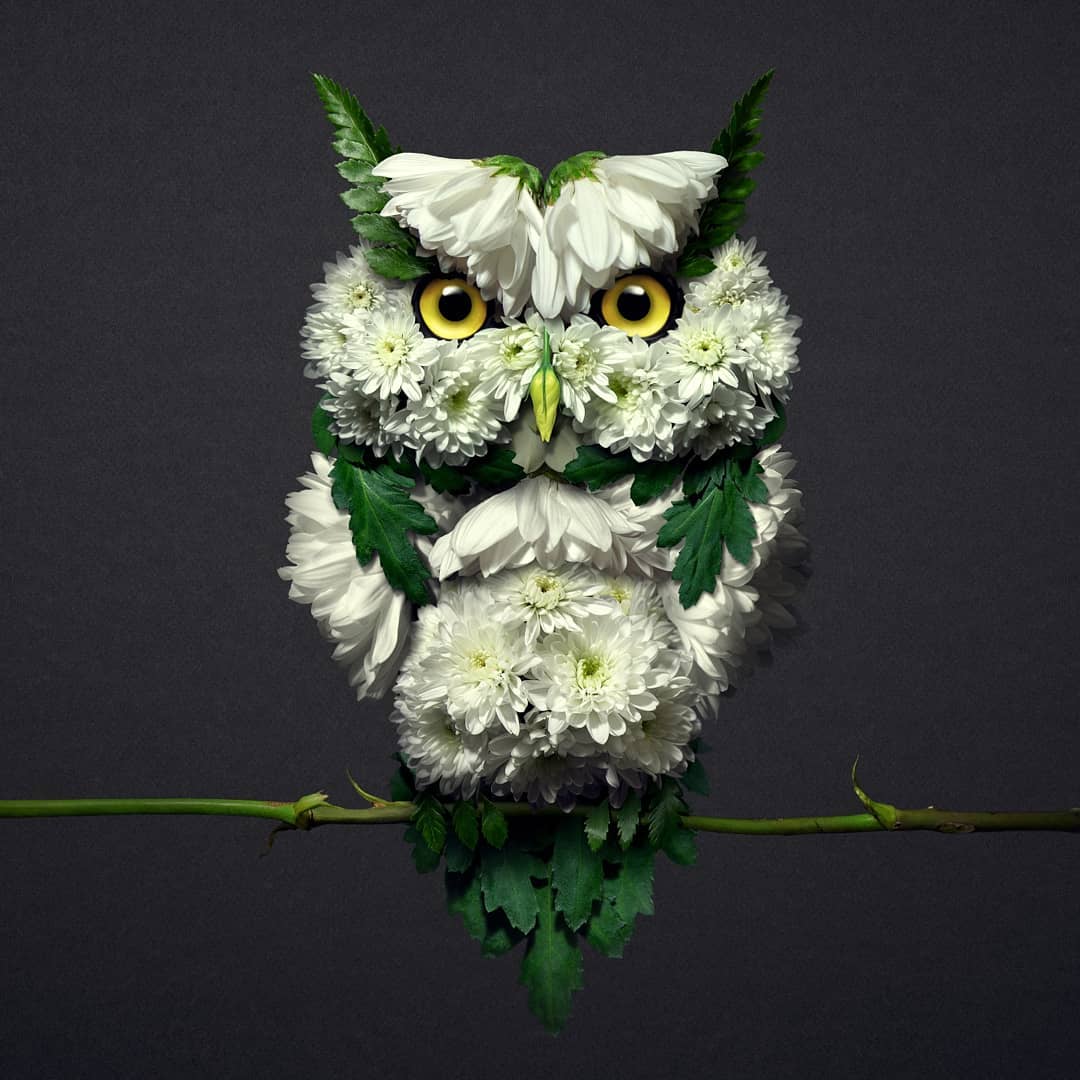 Inspired by the ancient and traditional Japanese art of flower arrangement—Ikebana—Montreal-based artist and photographer Raku Inoue creates colorful portraits of insects and other animals using flowers, twigs, leaves, and stems from his garden. Each and every one of them is unique as he chooses his materials according to the seasons and what nature offers during them.
More: Raku Inoue, Instagram h/t: boredpanda
His ongoing art series "Natura Insects" features a menagerie of lifelike butterflies, beetles, spiders, and even owls that have been crafted from bright and detailed flower arrangements. After Inoue carefully arranges them into floral sculptures, he then photographs them against a white background for a result that looks like display cases seen in natural history museums.
The artist, who grew up in Japan, used to spend each summer together with his grandmother who lived in the countryside near Hiroshima. She would leave the door open to their house and welcome in dragonflies. She believed that they represented the presence of her late husband. Therefore, insects have always had a special meaning to Inoue.
"One day, it was very windy so most of the delicate petals from the rose bush fell onto the ground. I picked them up and made the very first floral insect. I have made many insects since then and now, I strive to push the boundaries of floral art," the artist told Bored Panda.
If you want more awesome content, subscribe to 'Oh, Design You Trust,' our brand new Facebook page! Trust me, you won't be disappointed.
More Inspiring Stories