25 Beautiful Winning Photographs Of The Northern Lights Contest By "Capture The Atlas"
"The Hunt's Reward" By Ben Maze Tasmania, Australia


benjamin.maze
Nature is a beautiful place and in these hard times when everything seems kinda sad and dull, it's always nice to look at some amazing things. These photographers managed to capture one of the wonderful things nature has given us—aurora borealis. This beautiful phenomenon occurs in the high-latitude regions because of the disturbances in the magnetosphere caused by the solar wind.
Aurora borealis is very colorful, magnificent, and even seems like something out of this world. Many people would like to see it in real life; sadly, no one knows when we will be able to travel again, so let's check out the winners of the contest organized by Capture the Atlas from the safety of our homes. They picked 25 of the best photographs for their "Northern Lights Photographer of the Year" competition.
More: Capture The Atlas, Instagram, Facebook h/t: boredpanda, demilked
"Under A Canadian Sky" By Parker Burkett British Columbia, Canada


parker_burkett
"Spring Fireworks" By Ole Salomonsen Tromso, Norway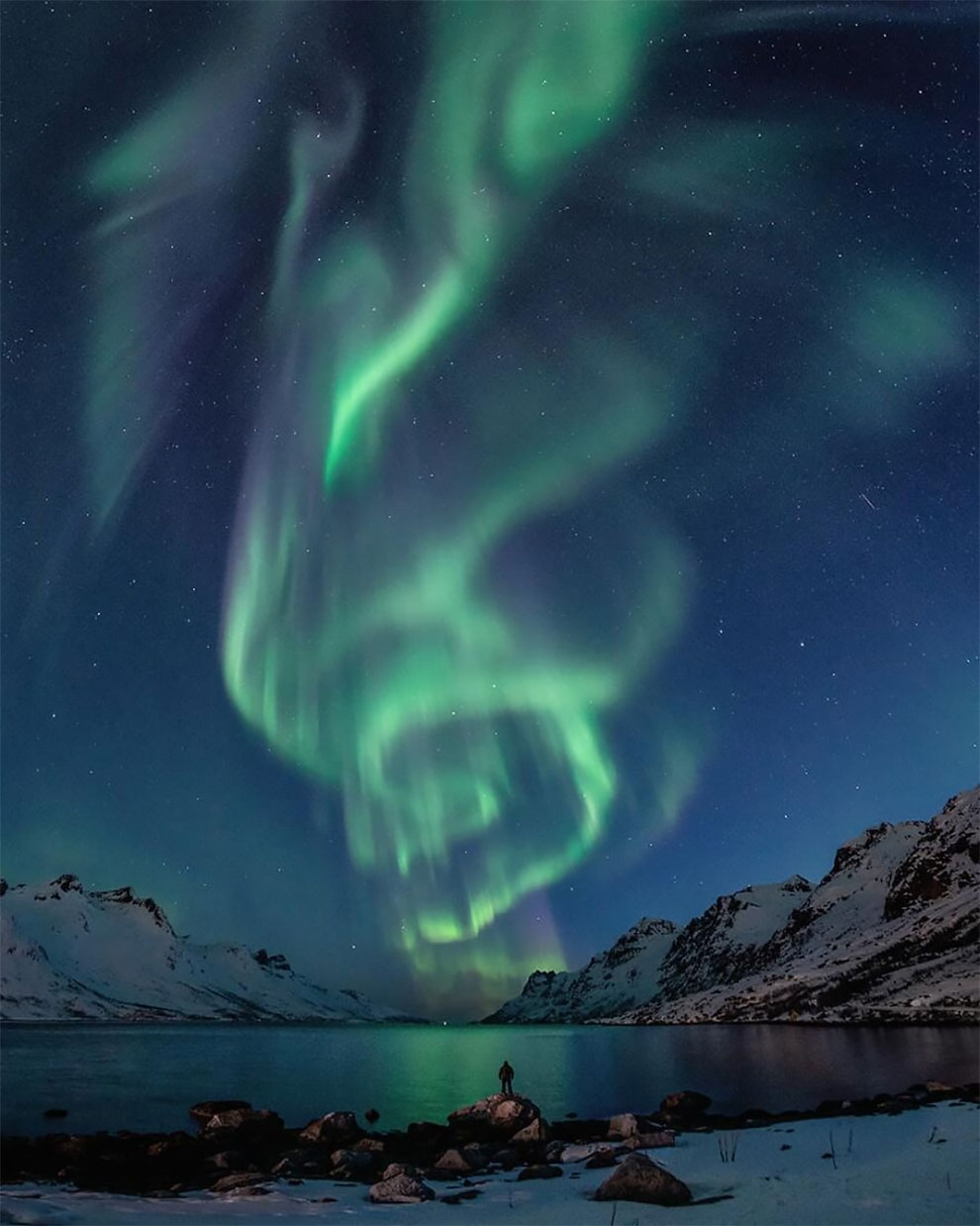 arcticlightphoto
"Dragon Eggs" By Roksolyana Hilevych Lofoten Islands, Norway


roksolyana_hilevych
"Symphony Of The Lights" By Iurie Belegurschi Thingvellir, Iceland


iuriebelegurschi
"Finland At Night" By Kim Jenssen Finnish Lapland


kimjenssenphotography
"The Tower Of Sorcery" By Joaquín Marco Iceland


jokinmarc
"Gate To The North" By Filip Hrebenda Iceland


filiphrebenda
"Convergence" By Agnieszka Mrowka Iceland


agnieszkamrowka.photography
"Lights In The Land Of Living Skies" By Jeanine Holowatuik Saskatchewan, Canada


jeanine.holowatuik
"Hafragilsfoss Aurora" By Stefano Pellegrini Iceland


pels_photo
"When A Dream Became A Reality" By Mohad Almehanna Yukon, Canada


mohad_almehanna
"Turbulence" By John Weatherby Iceland


whereisweatherby
"Vikings In The Sky" By Nico Rinaldi Iceland


nick_rinaldi_
"Lofoten Ice Lights" By Dennis Hellwig Lofoten Islands, Norway


dennis.hellwig
"Heavenly Dance" By Sergey Korolev Kola Peninsula, Russia


ksergart
"Right Before The Freezing" By Aki Mikkola Finnish Lapland


prince_of_lapland
"Affirmation" By William Patino Iceland


williampatino_photography
"Flames In The Sky" By Risto Leskinen Finnish Lapland


ristoleskinen
"Pictured Rocks Magic" By Marybeth Kiczenski Upper Michigan Peninsula, USA


shelbydiamondstar
"Antarctic Night" By Benjamin Eberhardt (Edit By Martin Heck) Ice Cube Neutrino Observatory – Antarctica


Benjamin Eberhardt
"Natural Mystic" By Virginia Yllera Iceland


virgin_yllera_photography
"Aurora Eruption" By Tor-Ivar Næss Lyngen Alps, Norway


torivarnaess
"Ghosts Of The Fell" By Petri Puurunen Finnish Lapland


petripuurunen
"Over The Lofoten Mountains" By José Antonio Mateos Fajardo Lofoten Islands, Norway


jamateos_photography
If you want more awesome content, subscribe to 'Oh, Design You Trust,' our brand new Facebook page! Trust me, you won't be disappointed.
More Inspiring Stories