Graphic Art Between Renaissance And Modernity
The French artist Benedicte Piccolillo, graphic designer and street artist, is the talent hidden behind Voglio Bene. Based in Mauguio, South of France, she creates from "coups de Coeur" that she may have had on old paintings from masters. Initially a photographer, the artist is self-taught in digital graphic creation.
"I can fall in love with a piece from the Middle Ages as well as a Mannerist painting. My favorite period remains the Renaissance, especially Italian, but also Spanish. It is full of religious paintings, each one more beautiful than the next, which maintains and delights my spiritual sidem" she explains.
Depuis quelques années, Bénédicte s'intéresse de plus en plus à l'histoire de l'art et veut donner une dimension plus culturelle à son travail. "French castles and museums are beginning to be seduced and to approach me in order to launch collaborations", she added.
More: Benedicte Piccolillo, Instagram h/t: fubiz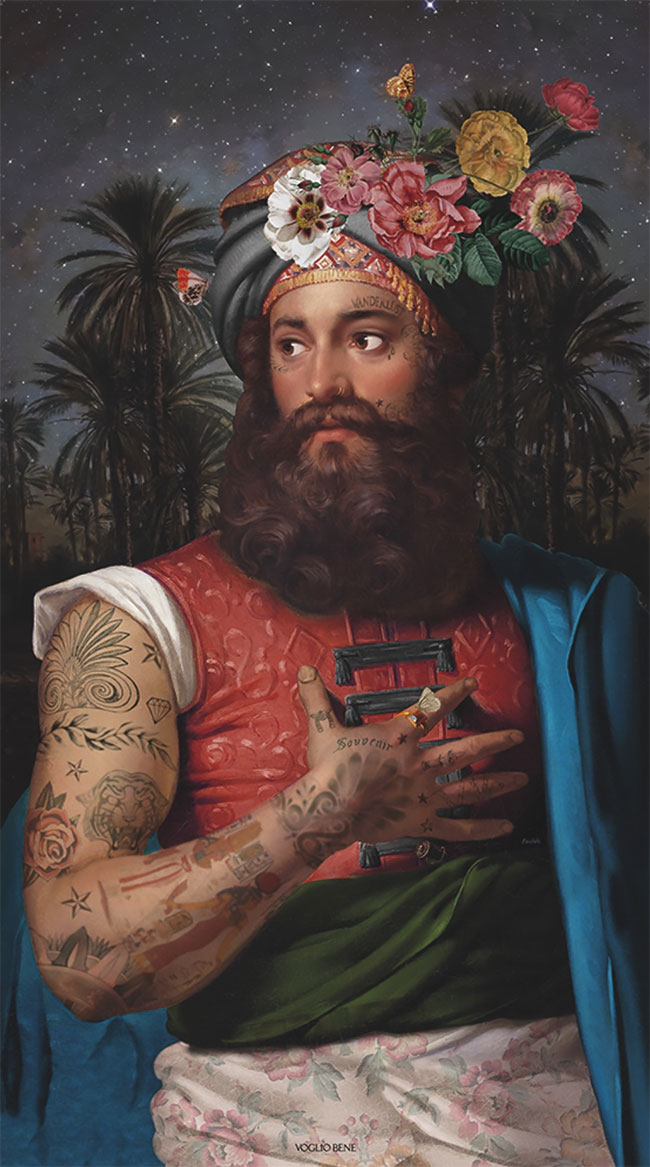 If you want more awesome content, subscribe to 'Oh, Design You Trust,' our brand new Facebook page! Trust me, you won't be disappointed.
More Inspiring Stories