Hossein Zare's Minimalist Photography Symbolizes Our Life's Journey
Returning Home

Hossein Zare is a self-taught Iranian photographer renowned for his surreal and thought-provoking digital art. He explores the intersection of nature, humanity, and technology, often blurring the boundaries between reality and fantasy. Zare's work has been exhibited in galleries and museums worldwide, including the Museum of Contemporary Art in Tehran, the London Design Festival, and the Cannes Lions International Festival of Creativity.
More: Hossein Zare, Instagram h/t: boredpanda
The Dark Half

Zare's minimalist approach allows viewers to focus on the purity of the forms he creates, encouraging contemplation and introspection. His art is characterized by simple shapes and clean lines, reducing complex concepts and emotions to their most basic elements.
In Vain

As an artist born in Iran, Zare's work is influenced by his homeland's rich cultural and artistic heritage. He has been recognized as one of the most important voices in minimalist photography, exploring the nature of existence and the interconnectedness of all things in several of his works.
Zare's art is both powerful and accessible, inviting viewers to ponder life's journey and the meaning of existence through his striking yet simplistic images.
Passenger

Untitled

True Choice

Birds Want Me

Life Guards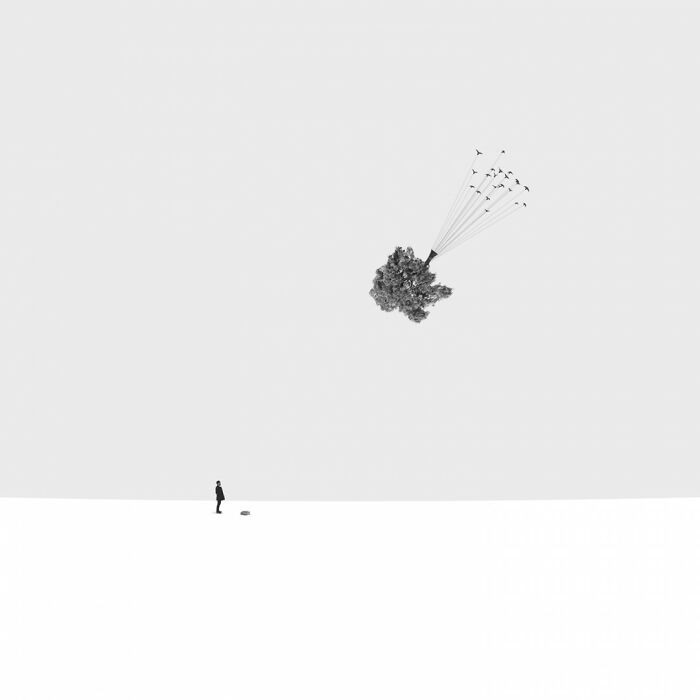 Untitled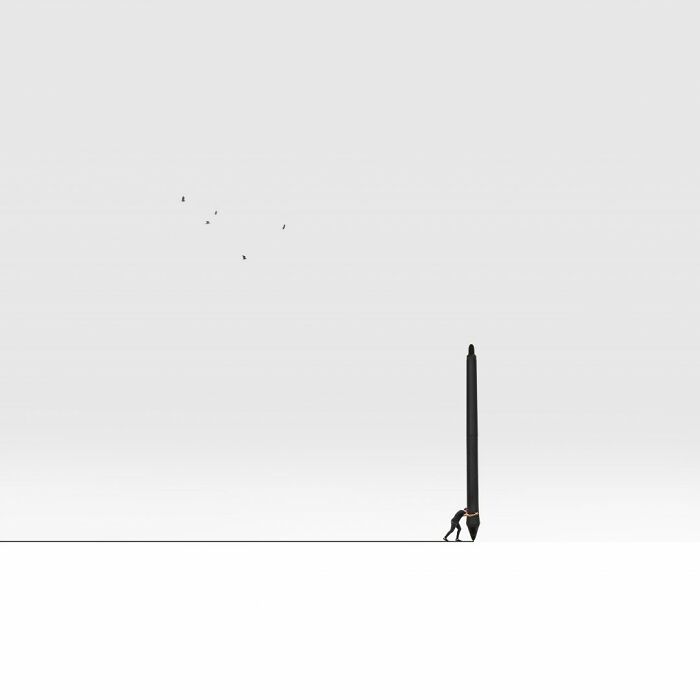 Steps

Frustrado

Untitled

Untitled

Untitled

Regret

Shadow

Antithetical

Best Friends

The Ways

Intellectual Engagement

Gazing

A Road

Inside

Wrath

True Story

Travel

Immersed In My World

Untitled

Untitled

Untitled

Untitled

Untitled

Untitled

Rogue Shadow

Untitled

If you want more awesome content, subscribe to 'Oh, Design You Trust,' our brand new Facebook page! Trust me, you won't be disappointed.
More Inspiring Stories