Dressing For Pleasure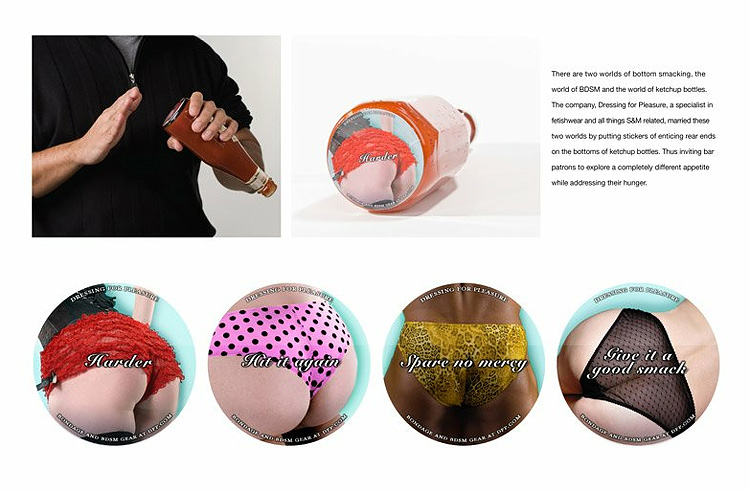 I'm banned for 3 days from posting by posted this ad on Design You Trust Facebook page.
There are two worlds of bottom snacking, the world of BDSM and thw world of ketchup bottles. The company, Dressing for Pleasure, a specialist in fetishwear and all things S&M releated, married these two worlds by putting stickers of enticing rear ends on the bottoms of ketchup bottles. Thus inviting bar patrons to explore a completely different appetite while addressing their hunger.
Corporate Name of Client: Dressing for Pleasure
Agency: JWT , New York
Chief Creative Officer: Ty Montague
Executive Creative Director: Kash Sree
Creative Director: Raphael Milczarek
Copywriter: Adam Noel
Art Director: Jackie Anzaldi
Photographer: Ali Weheda
If you want more awesome content, subscribe to 'Oh, Design You Trust,' our brand new Facebook page! Trust me, you won't be disappointed.
More Inspiring Stories