Doodle Challenge Transforms Ordinary Cat Photo into Fantastically Amusing Scenes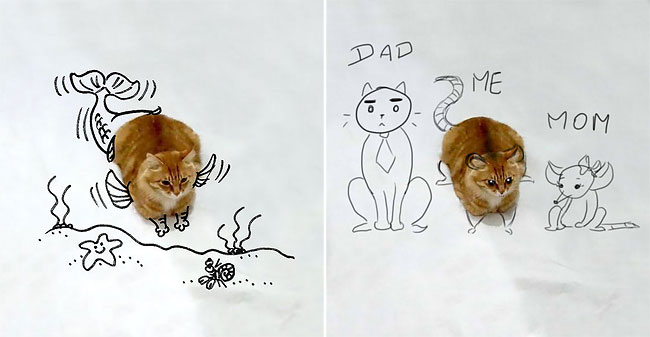 With a little imagination, an ordinary cat photograph offers infinite doodling possibilities. Although the origins of this photo are unclear, it seems that Weibo user Luo Luobu first drew some delightful additions on an orange tabby that's nonchalantly laying on a white ground. Bored Panda user Sofia then took this idea further by creating an open drawing challenge, inviting anyone to download the image and doodle the cat into new situations and funny adventures.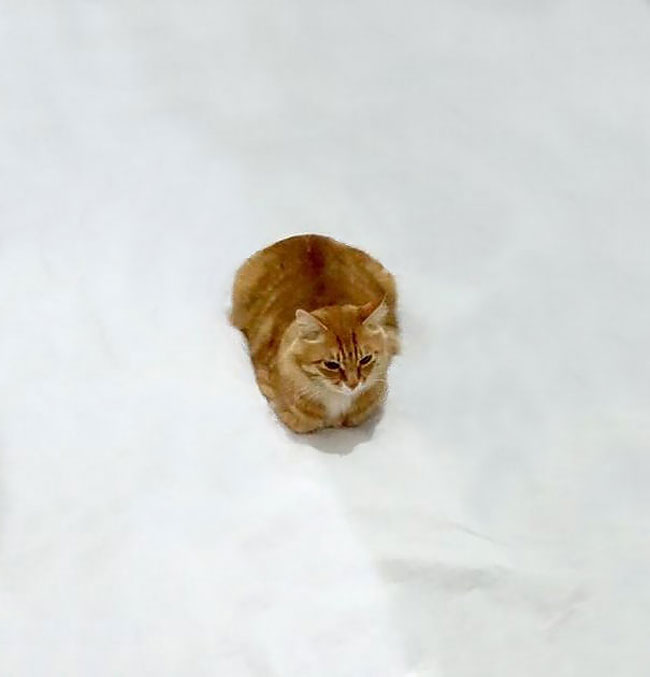 The results transform the feline into many fantastical things. With just a few strokes of the pen, the tabby is now skateboarding, soaring through the sky on a cloud, and giving Donald Trump a much needed hairstyle update. And playing off the popular "catloaf" position, someone even turned the animal into a loaf of bread. Check out some of our favorites from the list, below.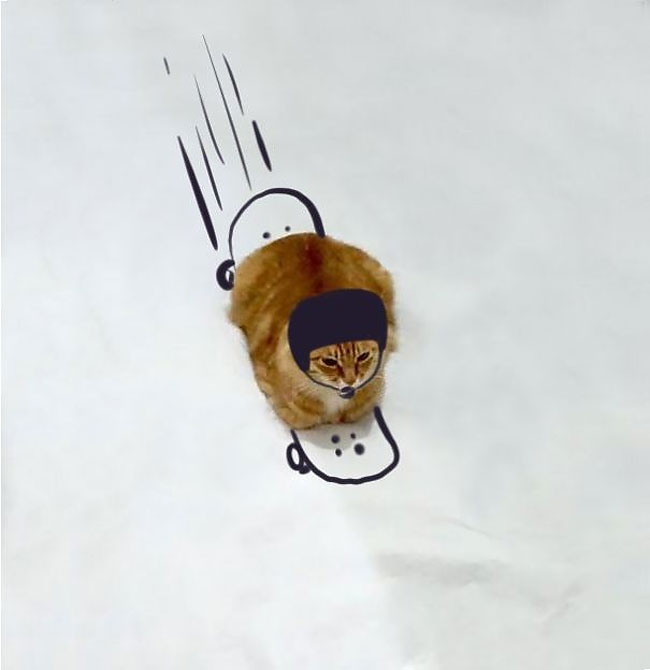 Giuntergrass Peciukonis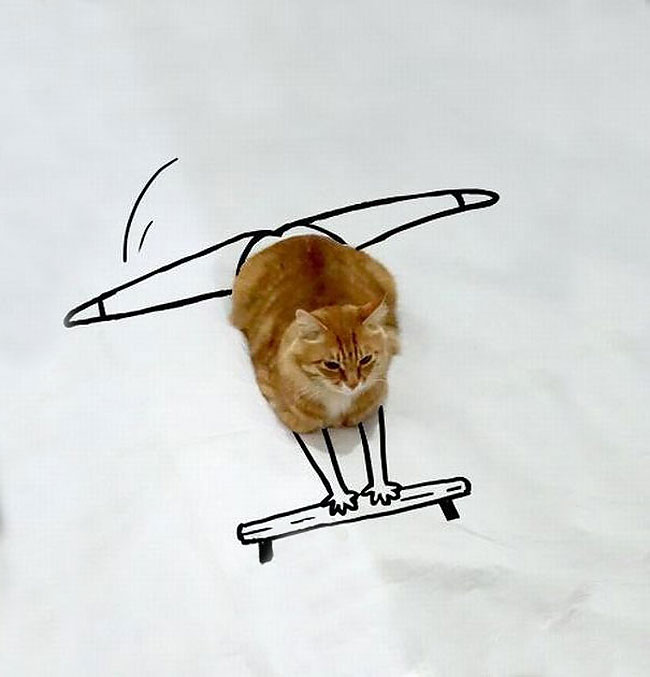 Sofia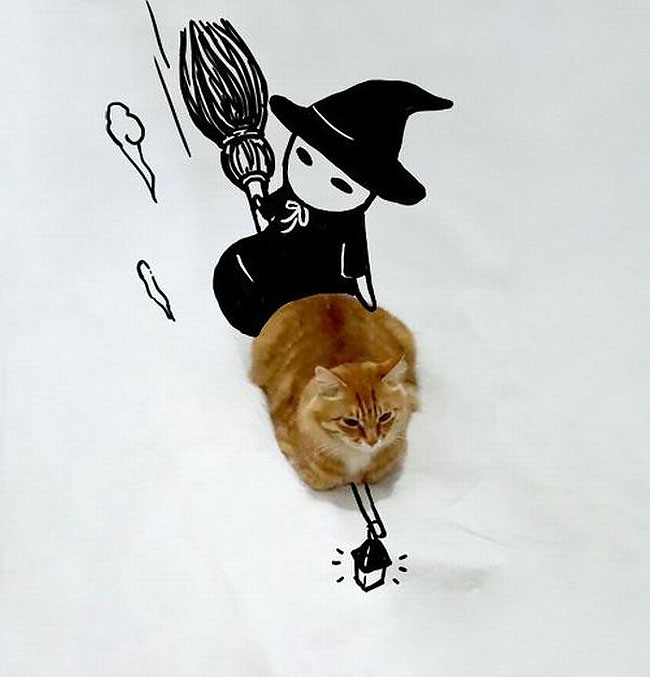 Sofia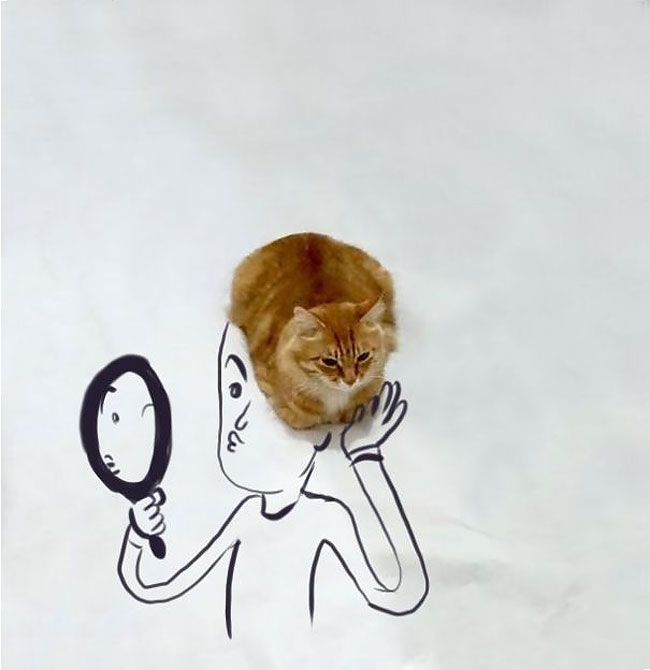 Giuntergrass Peciukonis

Sydney Scott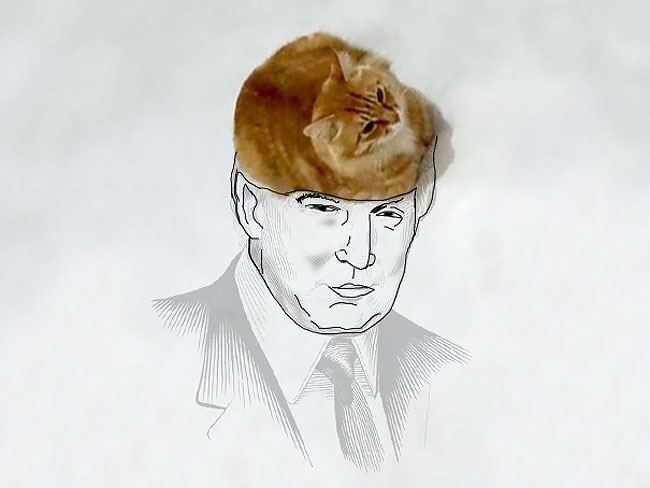 Tom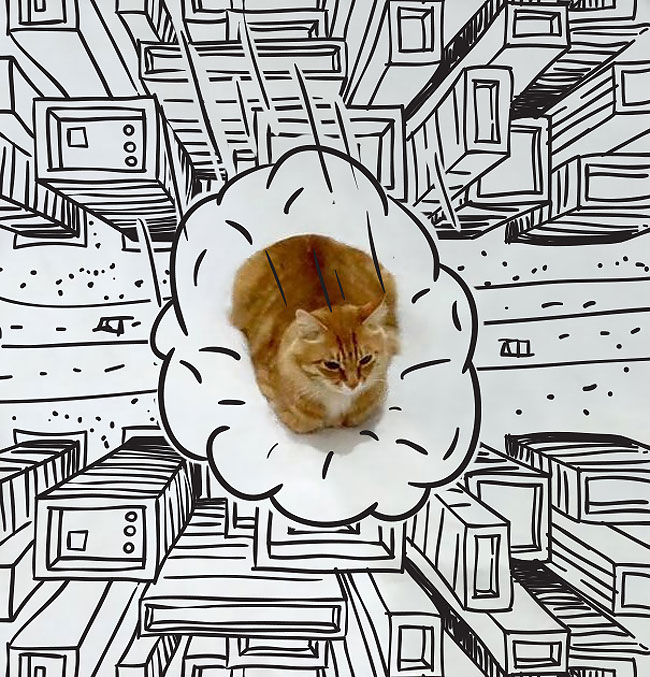 Gabriel Gabriel

Paulina Tikunova

Wanda Mitrović

Sofia

Corinna Schlachter

de

Simona Pavlovic

Abbbbrvalg

Kasper F.

Sara Salvatella

Daria Elizabeth Zielińska

Teo Hoble

Levente Krisztián Büte

Kat

Bryan Pope

jo anne

Bryan Pope

Mipi Nipi
h/t: mymodernmet, bored panda
If you want more awesome content, subscribe to 'Oh, Design You Trust,' our brand new Facebook page! Trust me, you won't be disappointed.
More Inspiring Stories