Photographer Chris Cline Can't Get Enough Of His Dog So He Supersizes Him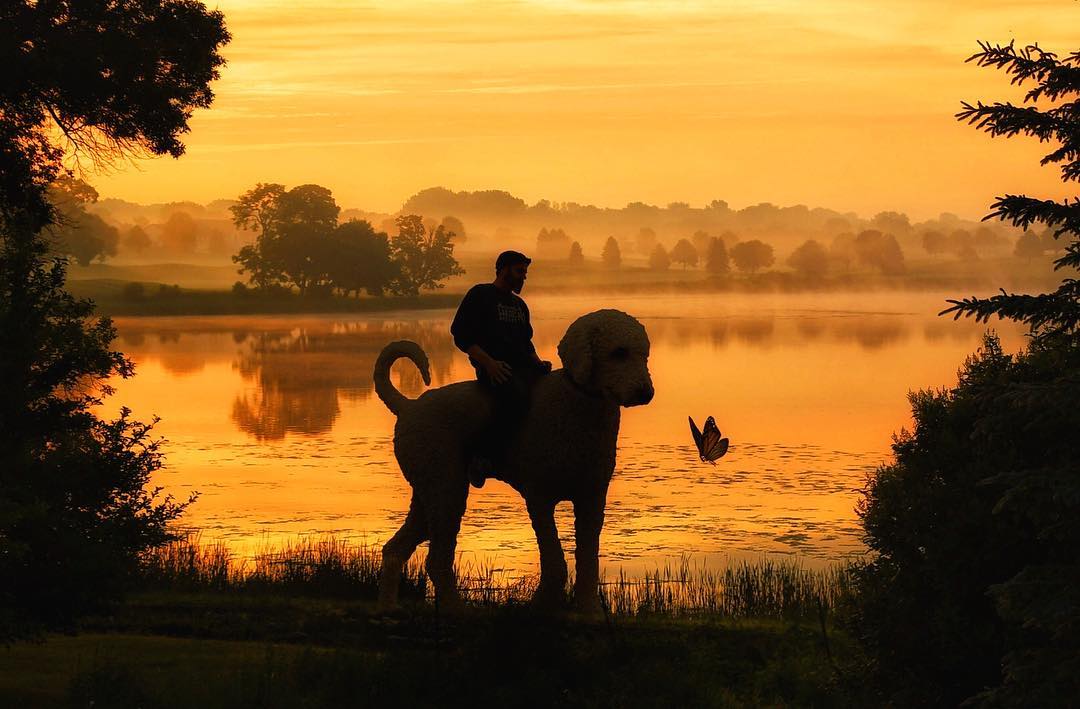 When photographer Christopher Cline (previously) moved from Virginia to Minnesota, he was feeling homesick and "sliding into a sad place in life." But then his girlfriend brought him Juji. Though the photographer wasn't keen on getting a dog at first, the adorable Goldendoodle not only became his best friend, he brought his inspiration back.
Now Cline creates amusing Photoshop manipulations featuring the giant Juji and Cline himself taking all sorts of adventures together. He wants his photos to have a "kids' book feel."
"I immediately fell in love with him," said Cline. "He has turned my life completely around and we are now absolutely inseparable. I have found a new outlook on life and in my artwork and I owe it all to him."
More: Instagram h/t: boredpanda
If you want more awesome content, subscribe to 'Oh, Design You Trust,' our brand new Facebook page! Trust me, you won't be disappointed.
More Inspiring Stories