Highly Detailed Illustrations By Ilya Milstein
Ilya Milstein is a Milan-born, Melbourne-raised and New-York based illustrator that works in a pretty traditional way.
«I'm drafting all my work with blue pencil, then hand-drawing them with black ink on paper before coloring them in computer», he says.
More: Ilya Milstein, Instagram h/t: fubiz
Ilya's colorful and highly detailed artwork is inspired by a lot of artists around the world. From Netherlandish renaissance painters like Hieronymus Bosch to newspaper cartoonists like Richard F.Outcault or 80's European cartoonists and illustrators like Yves Chaland.
«I try to let as many influences as possible enter my work».
«I've tried to achieve a style that is objective, using shading, flat colors and limited systemes of graphical projection. With the hope that my work feels relatable and allows the viewer to enter the image».
As a big fan of comics, he used to read and draw comics obsessively through his childhood.
Ilya is a true self-taught and didn't study illustration or graphic design at university.
«I was frequently asked to draw things like band posters and occasionnally album art for everyone around me». After a while, he started to get better commissions and was approached by the New-York Times and various other press titles. «It all happened in a natural way, but with a lot of work !», he adds.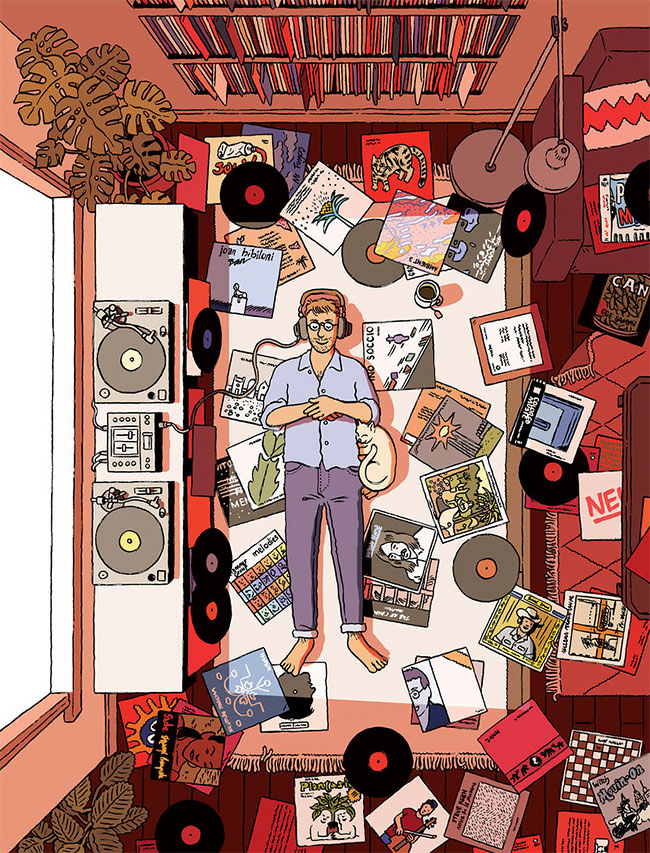 If you want more awesome content, subscribe to 'Oh, Design You Trust,' our brand new Facebook page! Trust me, you won't be disappointed.
More Inspiring Stories