Colossal Full Body Headphone
A music lover has created the world's biggest headphones that you can sit inside. The 6ft-tall, 7ft-wide speakers cradle the listeners, who sit between the ears. Inventor Dallyn Rule, from Ontario, claims it is a breakthrough for people who want top quality without cutting yourself off.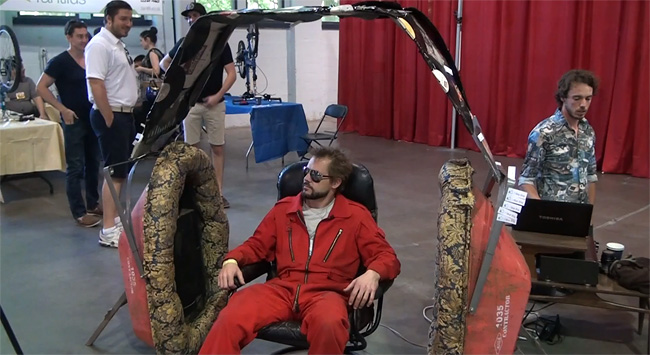 If you want more awesome content, subscribe to 'Oh, Design You Trust,' our brand new Facebook page! Trust me, you won't be disappointed.
More Inspiring Stories