Drake – Modern House On Wheels
Combining a crisp, contemporary profile with mid-century modernist elegance, Drake is a brand new recreational vehicle house by Land Ark RV that radically redefines the staid image of the typical camper trailer. Designed by American husband-wife duo Brian and Joni Buzarde based on their own experience of building and living in a mobile home, Drake provides all the modern amenities one could ask for, fleshed out in a sleek environment of understated luxury and minimalist sensibility.
It is in other words like any other thoughtfully designed high-end house, albeit one you can drive around anywhere you wish to go. Land Ark RV was founded by Brian and Joni, a Texan couple whose dream was to build their own home on wheels so they wouldn't be anchored in the same place. Their first endeavour in 2012, a DIY prototype named Woody arising while brainstorming ideas on Southwest Airlines napkins, was painstakingly hand-built in a Houston warehouse after working hours and on weekends with the occasional helping hand of a friend.
Once completed, it was put to the test when the couple decided to move to Colorado while living in Woody which proved to be a seminal period because it allowed them to observe firsthand what worked best in terms of privacy and functionality, from storage ideas and plumbing to sleeping arrangements and natural lighting.
More: Land Ark RV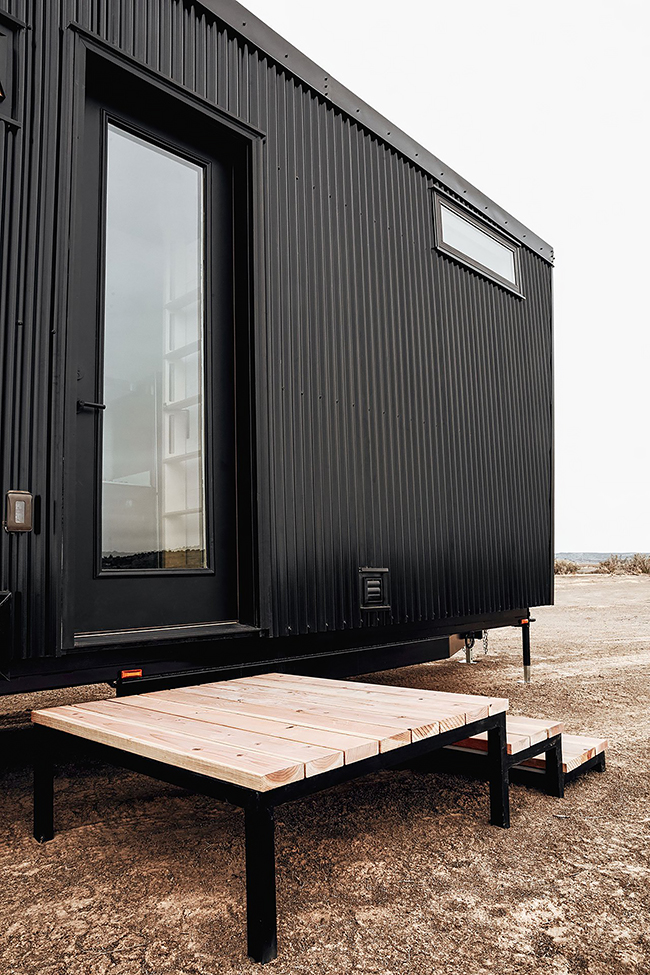 If you want more awesome content, subscribe to 'Oh, Design You Trust,' our brand new Facebook page! Trust me, you won't be disappointed.
More Inspiring Stories