Skateboarding Light Skeletons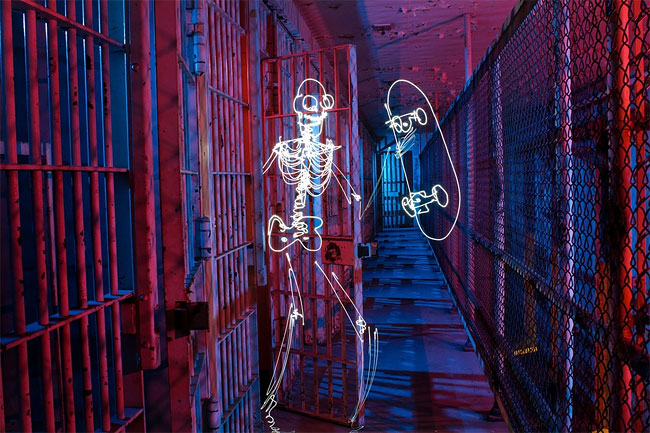 These stunning light art pictures of skateboarding skeletons were created by Darren Pearson from Los Angeles. He works as a full time illustrator by day and by night he explores the varying landscapes of California in search of the perfect scene for his light-sculptures. Pearson makes complex light-effect photographs, none of which are photoshopped. He describes the work as location-based light art.
The images were created using long-exposure photography and "light painting" with a LED light. This is the same technique commonly used to write a name with a sparkler or capture car trails at night. This project took a year to complete as he captured the incredible pictures on various locations across southern California.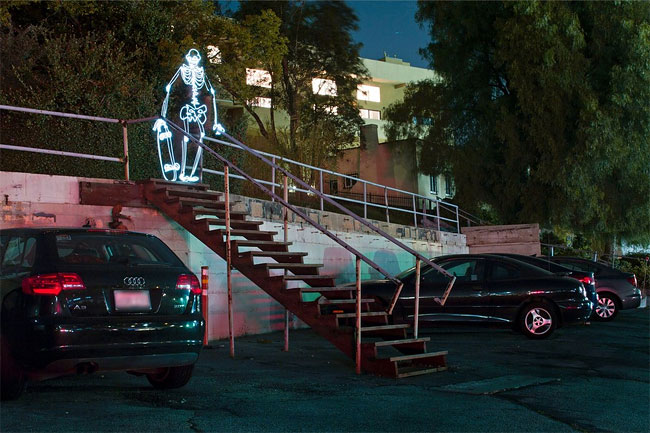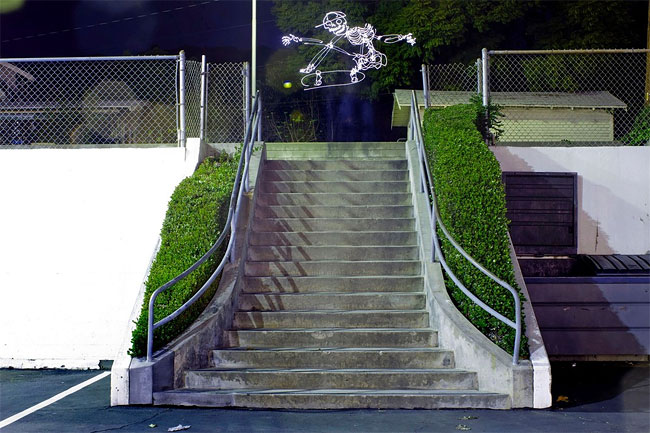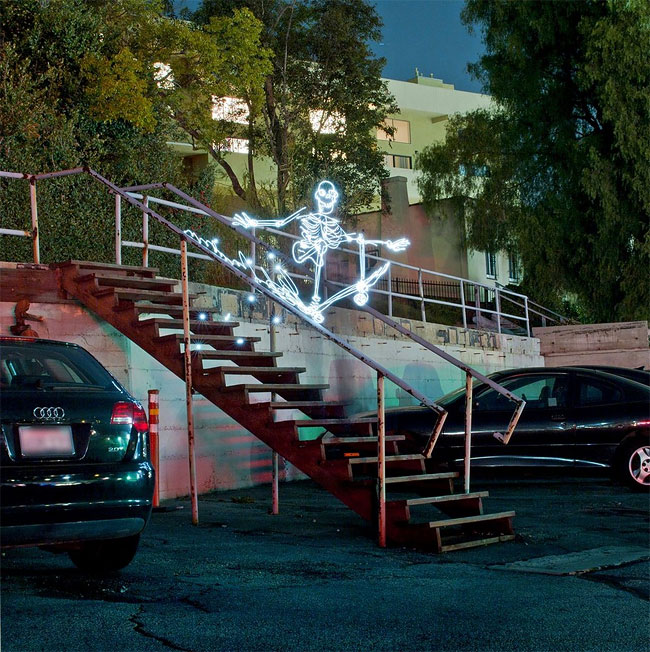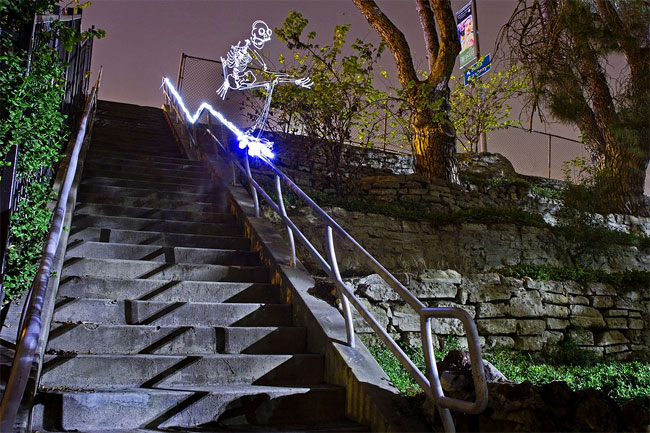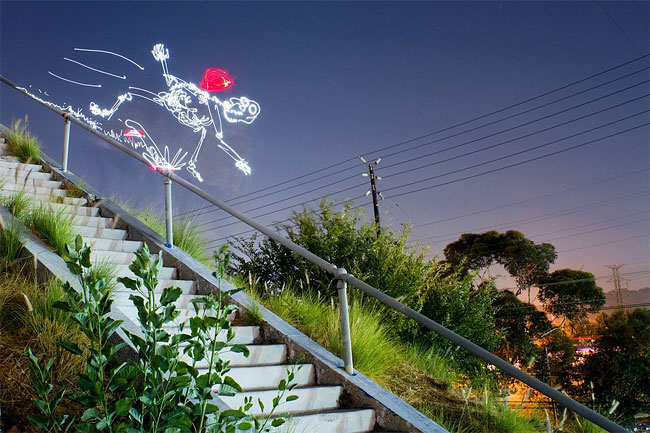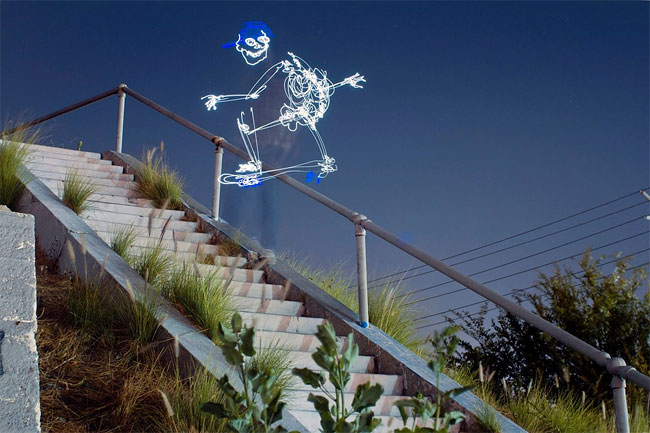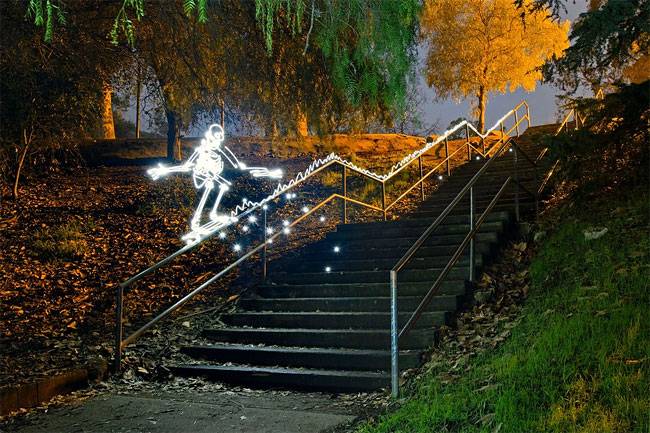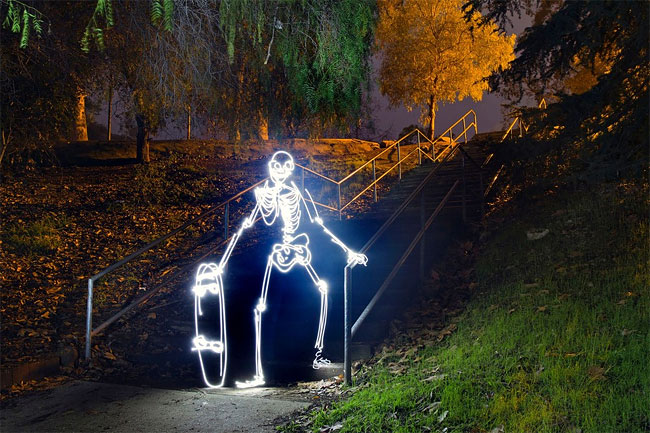 Self portrait by light illustrator and photographer Darren Pearson.
If you want more awesome content, subscribe to 'Oh, Design You Trust,' our brand new Facebook page! Trust me, you won't be disappointed.
More Inspiring Stories