Customer at Starbucks Draws Detailed Map of Middle-Earth From 'The Lord of the Rings' & 'The Hobbit' on Coffee Cup
Redditor Carpe_Natem was recently given an inspirational boost during their shift after discovering one customer's geeky coffee cup that had an extremely detailed map of Middle-earth drawn on it.
Middle-earth is the fictional setting found in most of J.R.R. Tolkien's fantasy novels and the films based on them–The Lord of the Rings and The Hobbit.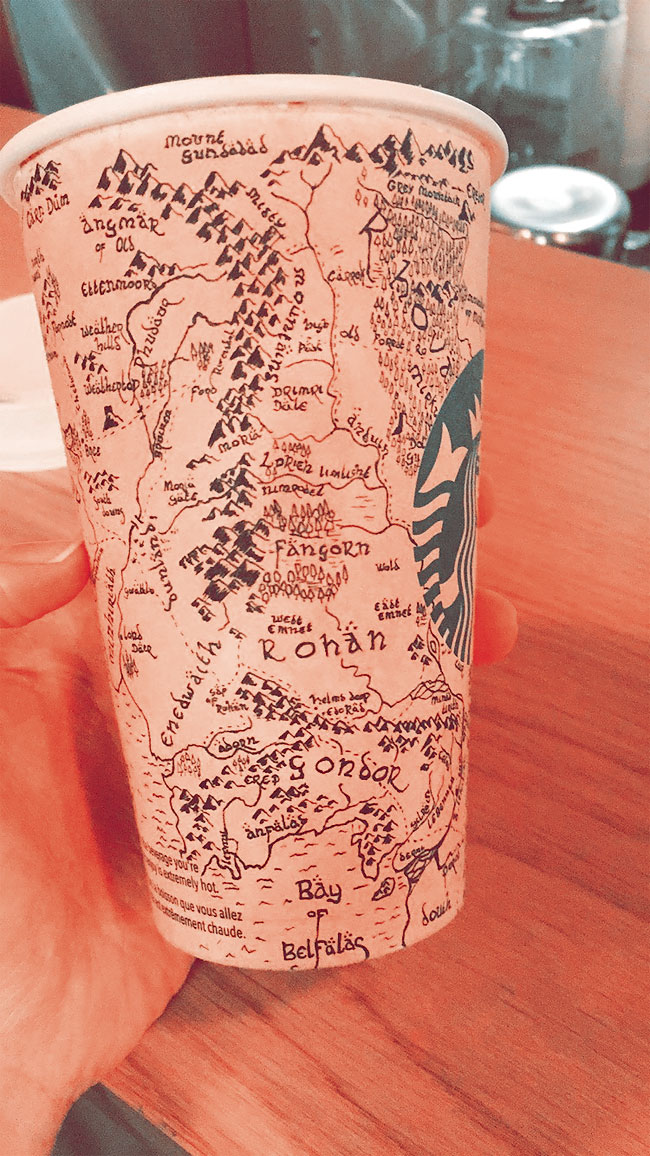 If you want more awesome content, subscribe to 'Oh, Design You Trust,' our brand new Facebook page! Trust me, you won't be disappointed.
More Inspiring Stories