These Humorous Illustrations Perfectly Sum Up The Reality Of Living With Anxiety And Depression
British illustrator Gemma Correll has created comical illustrations to help her cope with the everyday struggles of living with clinical anxiety and depression. Correll — a graduate of the Norwich School of Art and Design — penned the comic-book style illustrations to raise awareness of the condition and to encourage people to speak more freely about the condition.
h/t: mashable, mymodernmet
"The illustrations were all inspired by my own anxieties and neuroticism. I suffer from clinical anxiety and depression and I find that the best way to deal with it is to find humor in it," Correll told Mashable. "I honestly think that humor can be a savior at times of distress or, if you just live with a constant level of anxiety and depression like I do."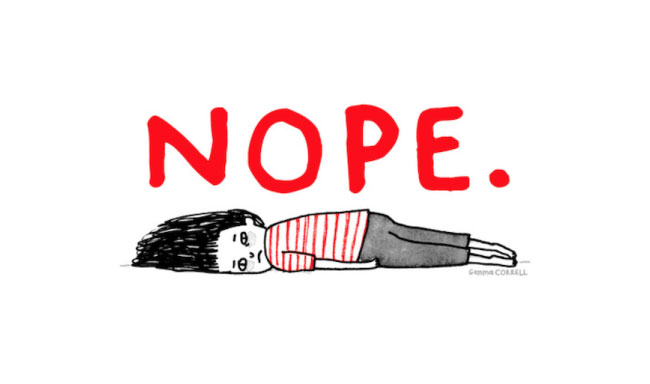 If you want more awesome content, subscribe to 'Oh, Design You Trust,' our brand new Facebook page! Trust me, you won't be disappointed.
More Inspiring Stories