Artist Painted Themed Rooms Featuring Celebrities And Animals, And Here's The Result
Zelenskiy's Doves

According to Maria Titan: "A year ago, I joined an Instagram challenge called ROOMPORTRAITCLUB. Every Saturday, a photo of a room is posted and artists from all around the world are invited to interpret it in any way they choose. This weekly challenge has become my weekly addiction.
Sometimes I add famous people, other times animals, depending on my mood or what suits the particular room. Lately, I have been creating underwater scenes that add a dreamlike quality to the painting. They are quirky, fun, and make me smile. I hope they make you feel the same."
More: Maria Titan, ROOMPORTRAITCLUB h/t: boredpanda
Betty And Ginger

Beth's Birdie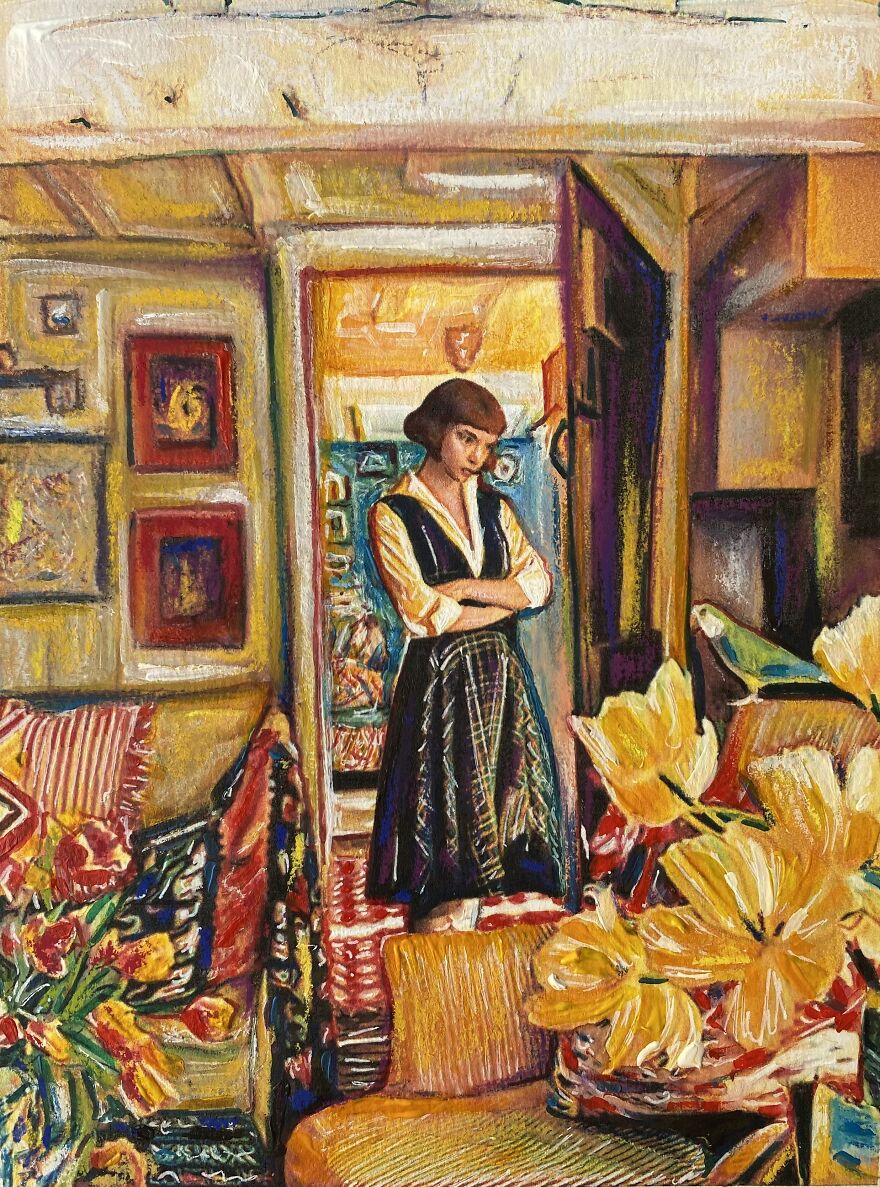 Life's Too Short To Do The Dishes!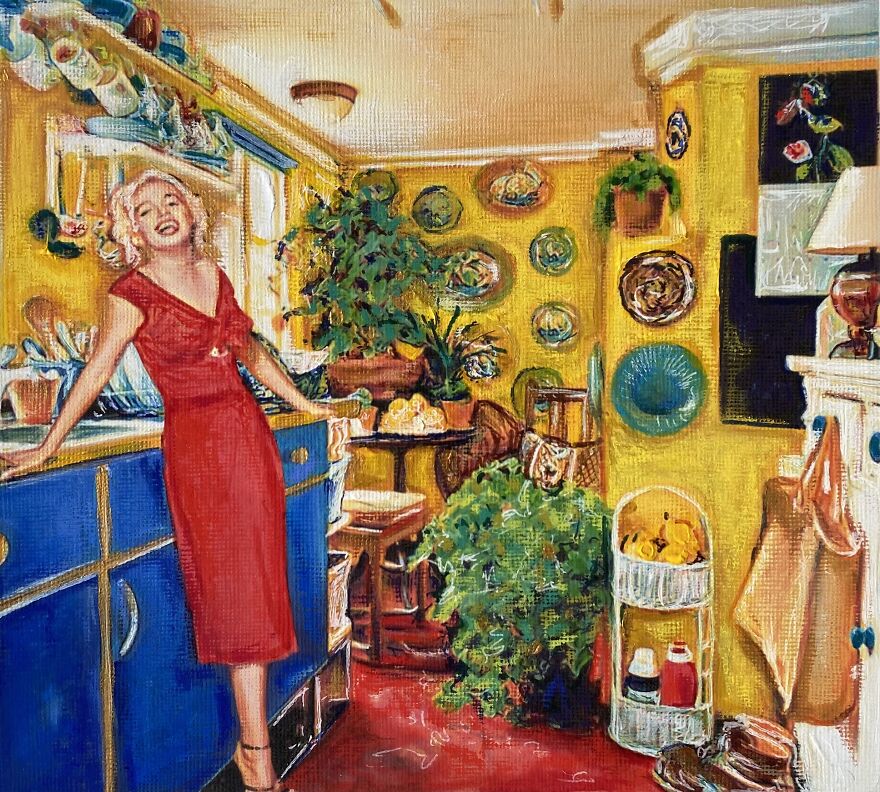 Seriously?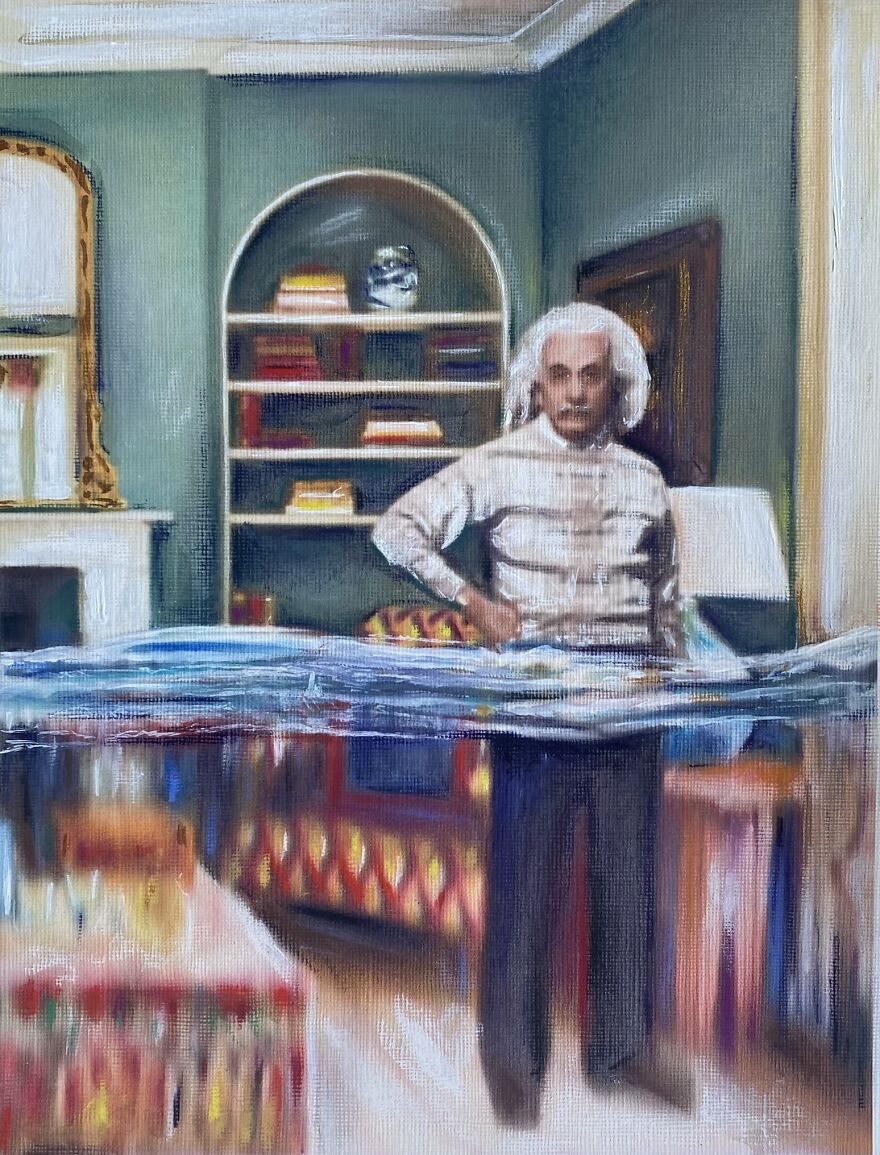 Lookout!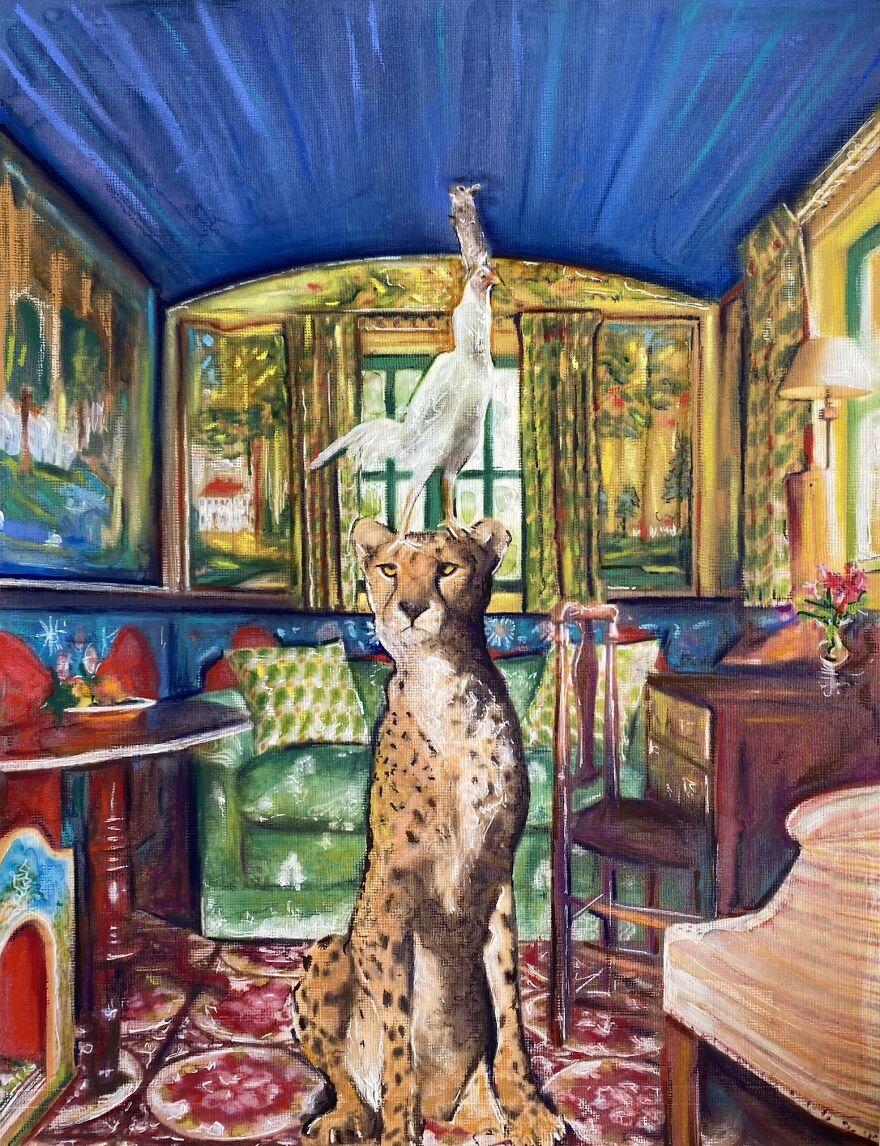 Honey, I'm Home!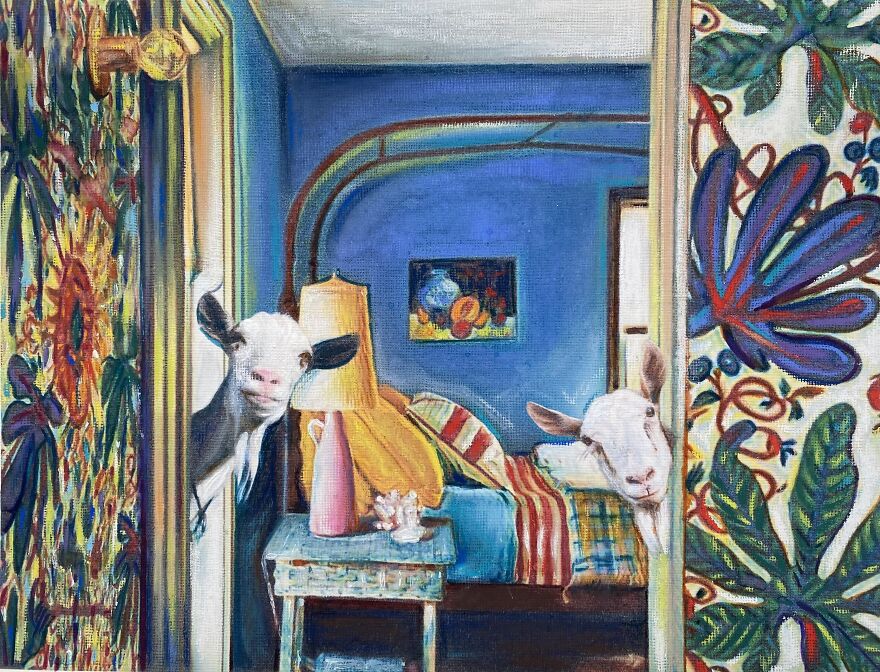 Namaste

Rise & Shine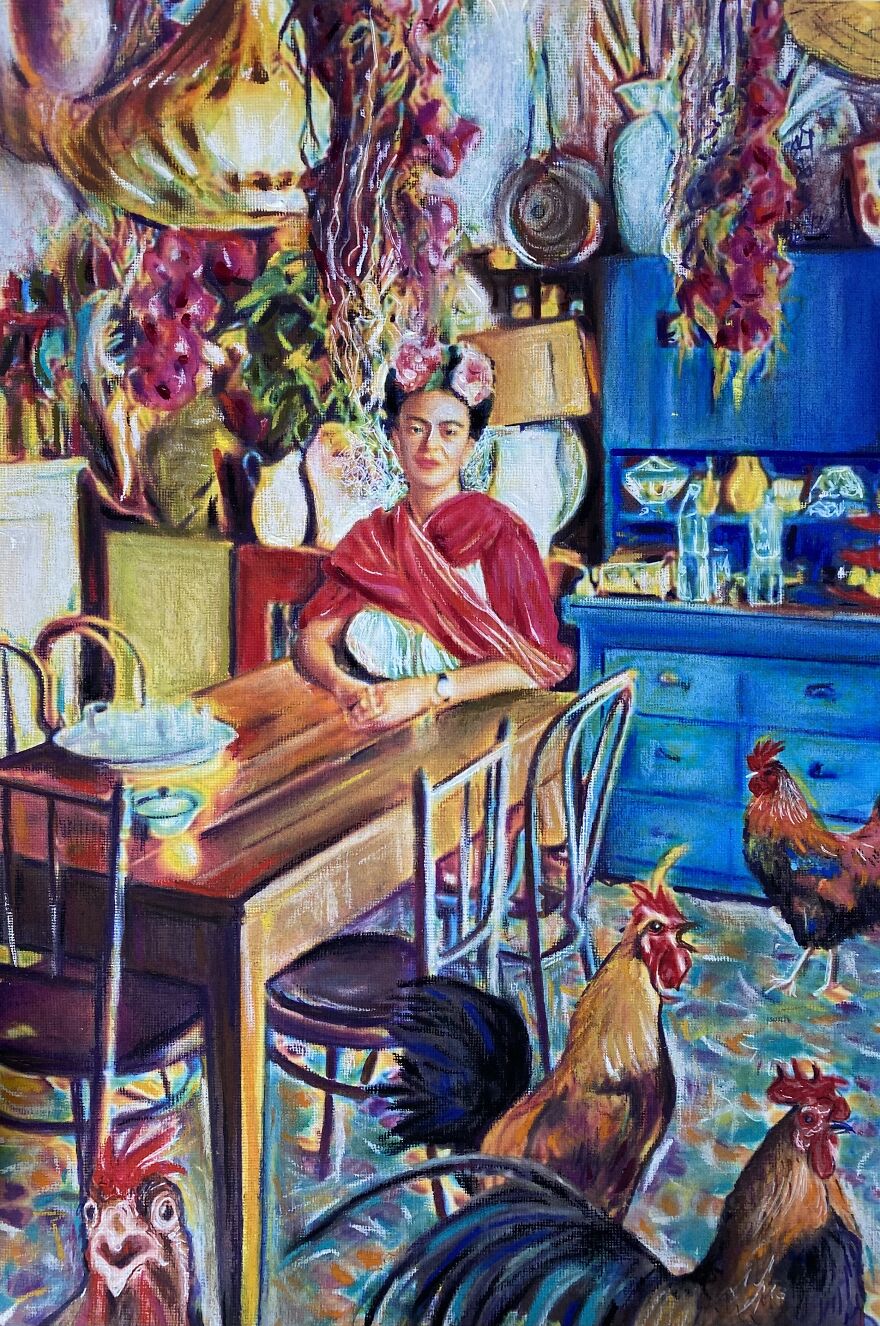 Liz And Monty

The Humans Are Coming!

Shooting Marilyn

Swimmer

Green Queen

Fetch!

Jump For Joy

Kitty And The Dove

Llama Daba Doo

Stripes On Blue

Albert's Library

Smile For The Camera

Peekaboo

Brunch

The Zam Zam Room

Goodnight Sweet Boy

Iris Was Here

Sitting With Ruth

Spin

If you want more awesome content, subscribe to 'Oh, Design You Trust,' our brand new Facebook page! Trust me, you won't be disappointed.
More Inspiring Stories