Hotel Reenacts Guests' Most Bizarre Suggestions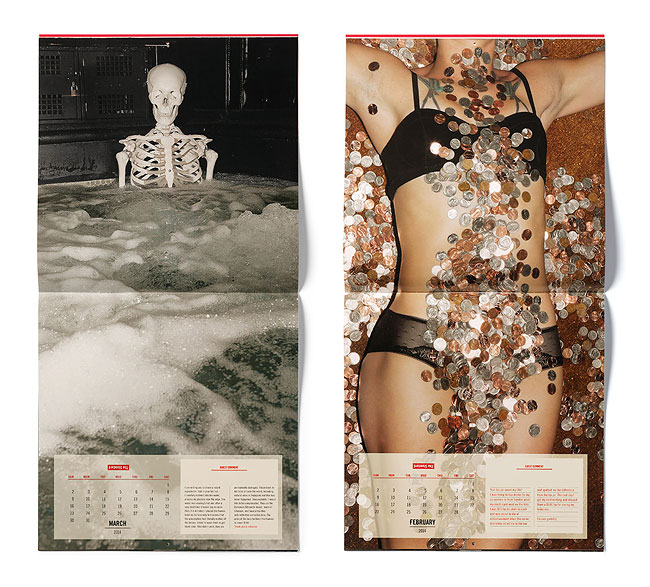 The Standard Hotel chain made use of their 2013 customer evaluations in a creative way. Under the direction of Erik Kessels and photograph Thomas Mailaender, the hotel rolled out a quirky calendar that references twelve of the strangest letters, suggestions and complaints collected from their guests. As part of the visual documentation, hotel staff were invited to re-enact the scenes, which include a man completely wrapped in toilet paper and a Daschund puppy sandwiched between a hot-dog bun.
Flipping through the monthly themes, you will find a hallway full of water cups from a guest thanking the hotel for curing his epic hangover. Good thing there is a small explanation on each page, or else it would be impossible to understand what is happening in the photo. Nonetheless, the Amsterdam-based creative agency KesselsKarmer did a great job in creating something that is unique to the hotel. So if you have ever left a comment card at The Standard, be prepared because your idea might be one of 12 peculiar calendar ideas for the new year.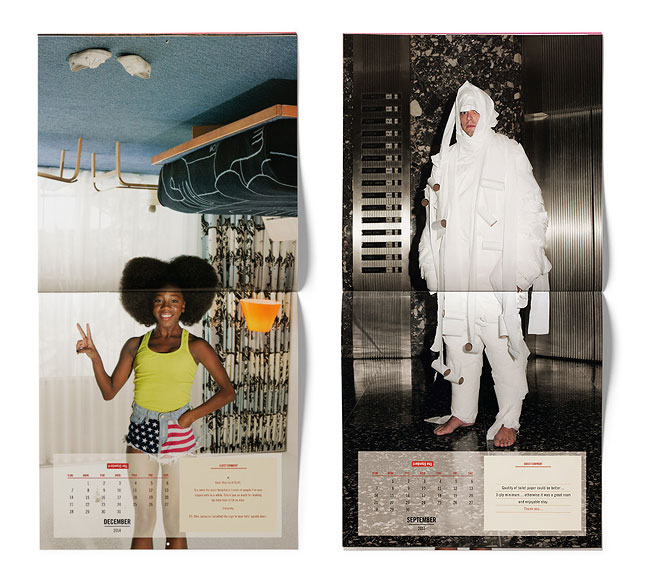 Via PSFK.
If you want more awesome content, subscribe to 'Oh, Design You Trust,' our brand new Facebook page! Trust me, you won't be disappointed.
More Inspiring Stories