WestJet's Newest Custom Disney Plane Has "Frozen" Fans Everywhere Excited For Flying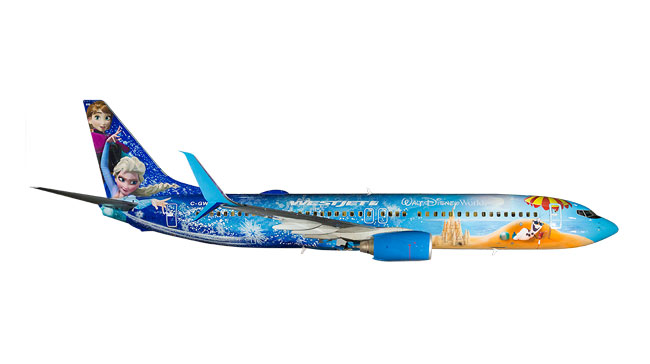 WestJet recently announced the arrival of their second "magic" Disney plane, and Frozen fans everywhere are already booking their vacations.
The plane's tail wing features the two lovable heroes, Queen Elsa, and Princess Anna.
Then, near the front of the plane, things transition from cold to warm with Olaf tanning on his dream beach.
Inside, the interior is a complete winter wonderland.
But if you're not a fan of the cold, don't worry. Like the outside design, the planes interior becomes a warm, tropical paradise in the front of the plane.
In all, over 170 gallons of 23 different colors of paint were used to create the "Frozen" inspired plane. Check out the whole fascinating time-lapse of the aircraft's magical paint job:
Via Dose
If you want more awesome content, subscribe to 'Oh, Design You Trust,' our brand new Facebook page! Trust me, you won't be disappointed.
More Inspiring Stories