Range Rover Driver Slates Dealership By Graffitiing His Own Car With Angry Messages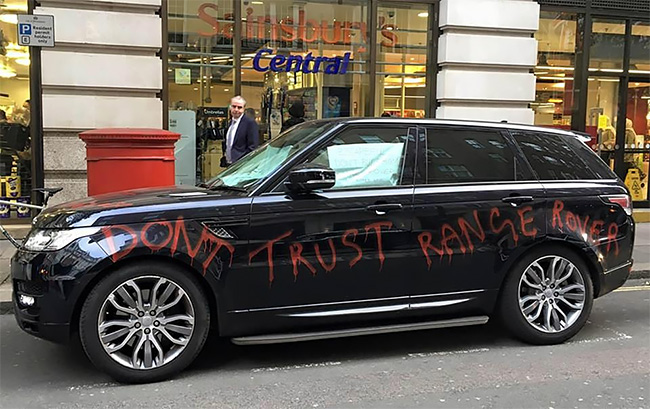 The car was left parked on the side of Berkeley Street, London with the words "DON'T TRUST RANGE ROVER" and "RANGE ROVER CHEATS & LIES" spray painted in bright red lettering across the shiny black paintwork.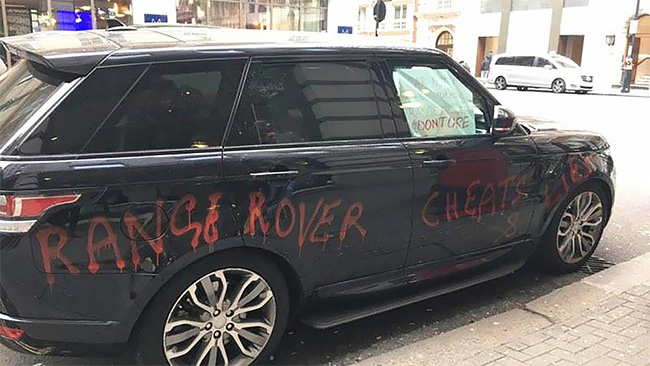 Leaving a bold paper sign in the car's window, the driver also warned:
"BE CAREFUL DON'T BUY FROM RANGE ROVER, I GOT RIPPED OFF, THEY SOLD ME THIS JUNK."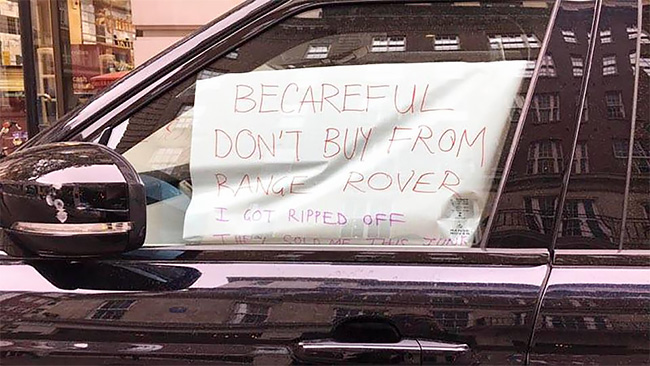 A second sign read:
"CAR NOT FIT FOR PURPOSE. RANGE ROVER DON'T CARE."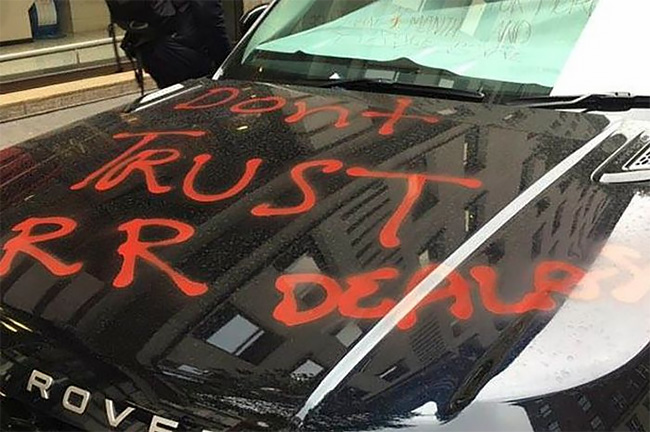 The owner's outburst was allegedly triggered by a warning light on the dashboard telling him not to drive the car. Indian diplomat Dev Bath claims to have had "nothing but problems" since purchasing the vehicle.
"The dashboard of this car is like a Christmas tree with all the lights and I want other people to know what a terrible car it is before they buy it," Bath told Metro. "I've only had it for 10 months and we've had nothing but problems. We had had it for six weeks when the yellow light first came on saying I had to drive the car for thirty minutes at 50mph. No-one told me this when I bought the car. Where can you do that in London? Range Rover haven't done anything to help me…"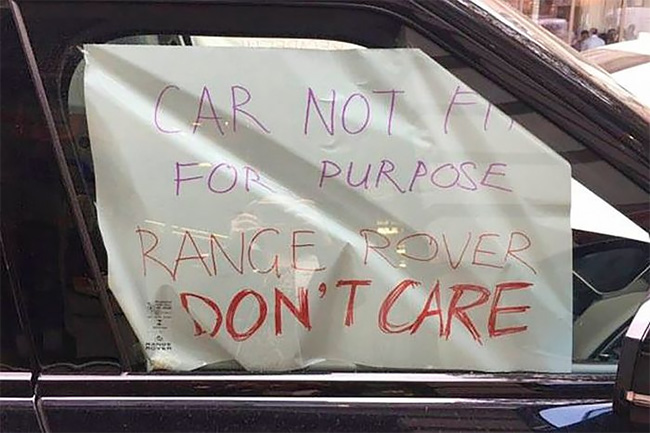 Dev Bath is now threatening to set it alight in protest if the manufacturer does not fix it.
If you want more awesome content, subscribe to 'Oh, Design You Trust,' our brand new Facebook page! Trust me, you won't be disappointed.
More Inspiring Stories