Artist Kat O'Sullivan Transforms a Dull Shack Into a Psychedelic Rainbow House

The artist Kat O' Sullivan has been creating upcycled sweaters and clothing for over 20 years. "It seems like anything within my grasp ends up painted a million colors," she says. And this statement certainly held true when the artist decided to purchase a home in upstate New York that had been built in 1840. "I just thought it was cute," explains Sullivan, but "it was the kind of house you would drive by and never notice."

But once in the hands of the artist and her "creative mayhem" the home quickly began to change. After a trip to the local paint shop – "give me one of everything!" – Sullivan spent countless hours painting and renovating until the home looked like a psychedelic rainbow complete with oddly shaped windows, eyes and a big mouth. But "Calico," as Sullivan calls her home, is an eternal work in progress. "It will only get weirder."

You can keep up with Sullivan and her psychedelic home on Facebook or on Etsy, where she sells sweaters and tutorials on how to make her sweaters.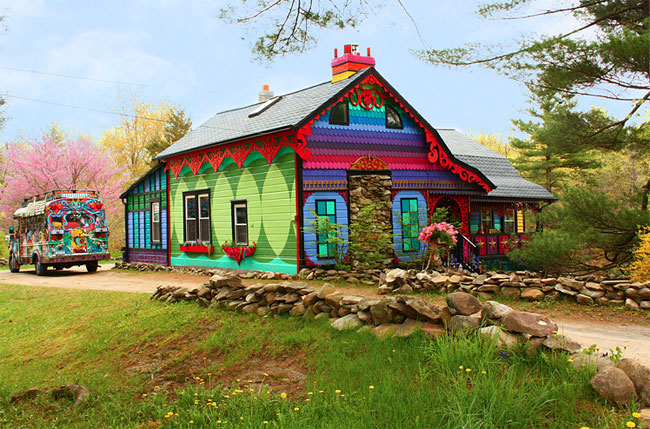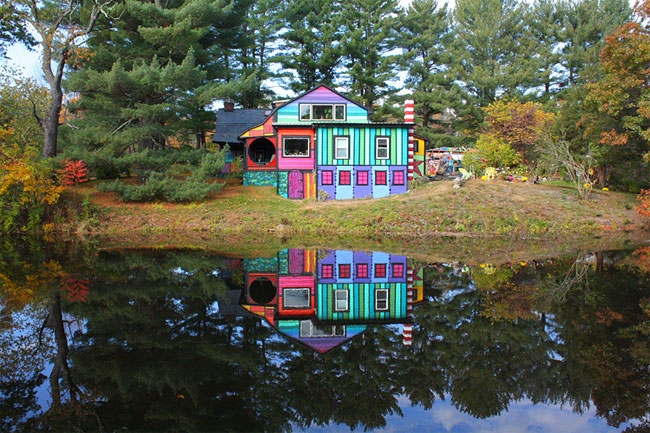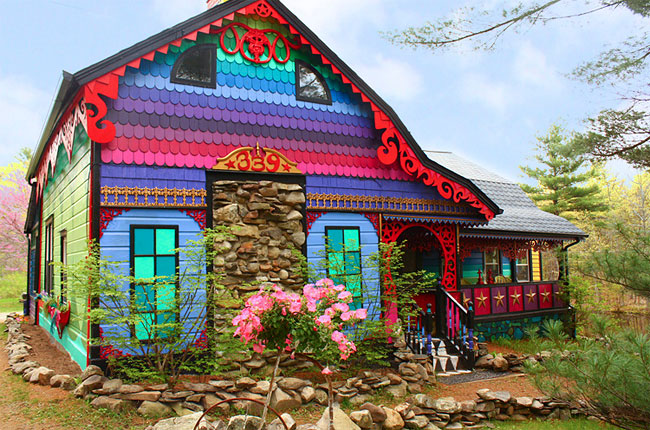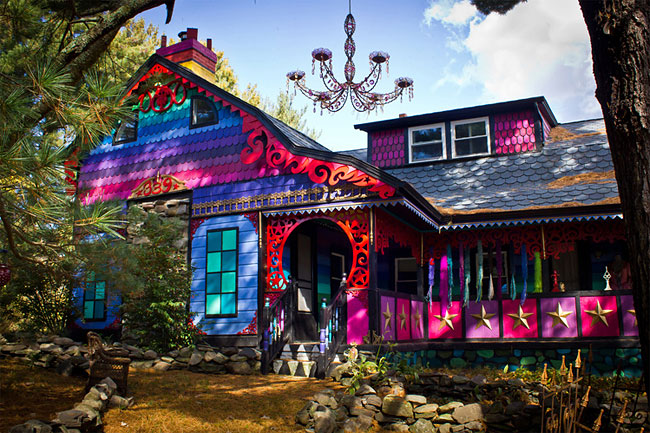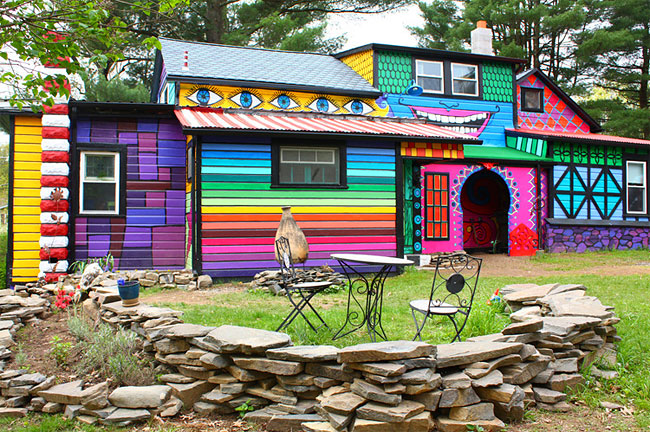 Via Colossal (h/t: Designboom)
If you want more awesome content, subscribe to 'Oh, Design You Trust,' our brand new Facebook page! Trust me, you won't be disappointed.
More Inspiring Stories