This Artist Continues to Craft A Creative Face Mask Every Day Of Self-Isolation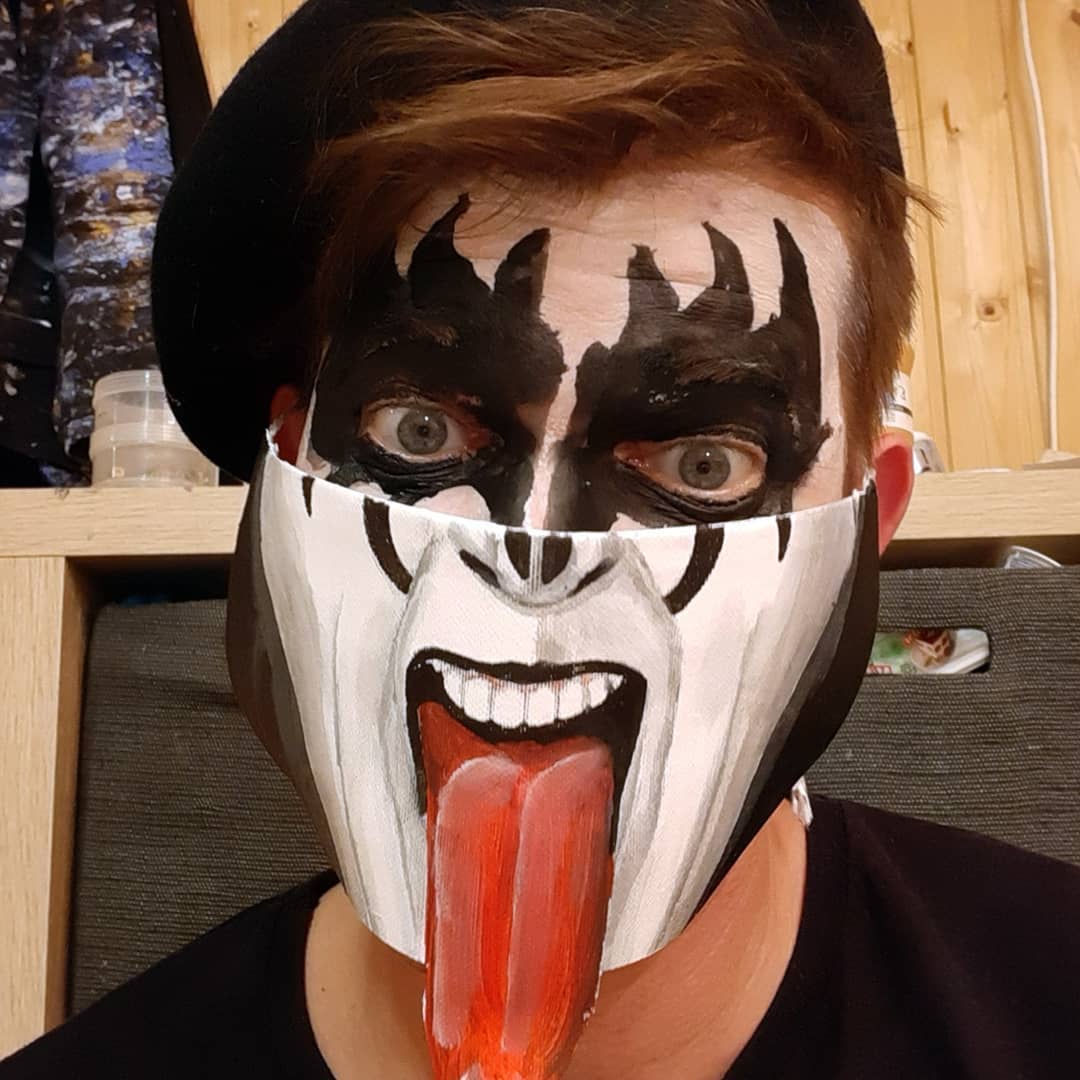 According to Matthias Kretschmer: "And the masquerade continues… I continue the mask project in the second lockdown. After the first corona mask project in the spring, I wanted to hang up the masks in the word's truest sense. But during the second lockdown in Austria, the experiences in my own environment with the coronavirus and the events of the first days of November prompted and motivated me to continue the mask series.
While in spring, it was the motivation to keep those around me happy, since this lockdown, I see it as a primary goal to motivate people to wear the mask, not by warning, but with humor and charm.
In this lockdown, a new mask is created every day and presented via various social networks. The motifs make use of current global events, political decisions, or simply the artist's experiences. In addition to the terrorist attack in Vienna and the USA's presidential election, it is mainly film characters, pop art motifs, and heroic figures that Kretschmer embeds in these days' current events. Each mask is unique, and behind each, there is a statement that they are not intended to warn. They are intended to entertain, but above all, to motivate. And not only to take the mask requirement seriously, but with humor, to take these days a little more calmly, enjoy the time with the family, and support local trade and the social environment.
How long the mask project will be continued is still unclear; the last mask will probably be designed when the new mask requirement ends. Today, a total of 100 masks have been designed; how many will follow is not yet in sight."
More: Instagram, Facebook h/t: boredpanda
If you want more awesome content, subscribe to 'Oh, Design You Trust,' our brand new Facebook page! Trust me, you won't be disappointed.
More Inspiring Stories