This Golden Carved Nissan GT-R Made A Huge Impression At The Tokyo Motor Show 2016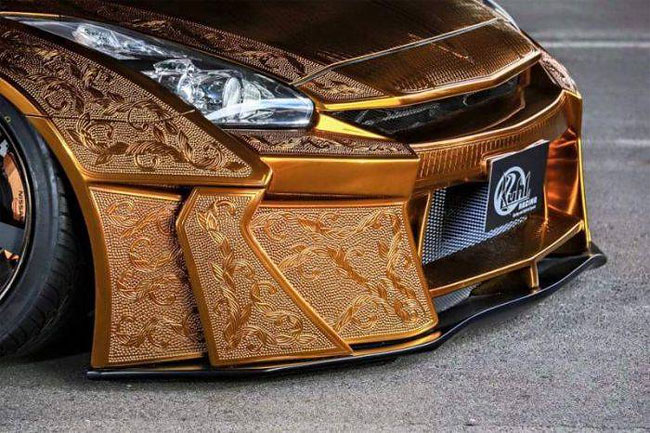 Kuhl-Racing Nissan GT-R is something that you could not miss at the 2016 Tokyo Auto Salon. Its appearance is by far and away the most insane the world has ever seen. That engraved gold metal paint job is a masterpiece. Yup, it is a paint job, not a wrap. First, they made the engravings to the body panels and then painted them to achieve this unique look.
If you want more awesome content, subscribe to 'Oh, Design You Trust,' our brand new Facebook page! Trust me, you won't be disappointed.
More Inspiring Stories